8 feb 2011
PLANET ISKCON


Here are the latest updates for you
Srimad Bhagavatam 11.30.4 - Offenses block spiritual advancement.


A daily broadcast of the Ultimate Self Realization Course(TM) Tuesday 8 February 2011 The Supreme Personality of Godhead, Lord Sri Krishna, and His eternal consort, Srimati Radharani are enjoying transcendental pastimes in the topmost planet of the spiritual world, Sri Goloka Vrindavan. They are beckoning us to rejoin them. Our Mission: To help everyone awaken their original Krishna consciousness, which is eternal, full of knowledge and full of bliss. Such a global awakening will, in one stroke, solve all the problems of the world society bringing in a new era of unprecedented peace and prosperity for all. May that day, which the world so desperately needs, come very soon. We request you to participate in this mission by reviving your dormant Krishna consciousness and assisting us in spreading this science all over the world. Dedicated with love to ISKCON Founder-Acharya: His Divine Grace A.C. Bhaktivedanta Swami Prabhupada, our beloved spiritual master, and to you, our dear readers. Today's Thought: Beyond the Gross and Subtle Bodieszx Uploaded from Bhaktivedanta Ashram--Austin, Texas USA In the First Canto of Srimad-Bhagavatam, Third Chapter, verse 33 it is stated: yatreme sad-asad-rpe pratisiddhe sva-samvid avidyaytmani krte iti tad brahma-daranam Whenever a person experiences, by self-realization, that both the gross and subtle bodies have nothing to do with the pure self, at that time he sees himself as well as the Lord. So just see how important it is for the aspiring transcendentalist to be firmly convinced that he is not his gross body or his subtle body, which consists of the mind, intelligence, and false ego. This transcendental conviction gives him the all-important and essential access to realize his true self as an eternal spirit-soul servant of God and to realize the Supreme Self, as his eternal master, Lord Sri Krishna. Sankarshan Das Adhikari Answers According to the Vedic Version: Question: Karma and Free Will Please explain what is karma and what is free will. When we consider these words it seems that they are contradictory. But the shastras or scriptures speak of these two principles existing simultaneously . Sandeep Answer: Make Your Choice Karma means that for every action there is a reaction. When you do something good, you are rewarded. And when you do something bad, you are punished. The law of karma acts upon those who are serving the Lord's illusory energy here in this material existence and binds one to cycle through an endless repetition of births and deaths in the material world. Those who opt to serve the Lord's spiritual energy are freed from the good and bad reactions of this material existence and enter into the Lord's transcendental abode at the time of death to live an eternal life, full of knowledge and full of bliss. Free will means that you can decide whether you want to serve the Lord's spiritual energy to become free from karma's clutches and attain the spiritual world, or whether you want to serve the Lord's material energy and remain in karma's clutches in the endless cycle of birth, death, old age, and disease. Sankarshan Das Adhikari Transcendental Resources: Receive the Special Blessings of Krishna Now you too can render the greatest service to the suffering humanity and attract the all-auspicious blessings of Lord Sri Krishna upon yourself and your family by assisting our mission. Lectures and Kirtans in Audio and Video: Link to High Definition Videos Link to Over 1,000 Lecture Audios Lecture-Travel Schedule for 2011 http://www.ultimateselfrealization.com/schedule Have Questions or Need Further Guidance? Check out the resources at:http://www.ultimateselfrealization.com or write Sankarshan Das Adhikari at: sda@backtohome.com Get your copy today of the world's greatest self-realization guide book, Bhagavad-gita As It Is available at: http://www.ultimateselfrealization.com/store Know someone who could benefit from this? Forward it to them. Searchable archives of all of course material: http://www.sda-archives.com Receive Thought for the Day as an RSS feed:http://www.backtohome.com/rss.htm Unsubscribe or change your email address Follow us on Twitter: http://twitter.com/Daily_Thought Copyright 2005-2011 by Ultimate Self Realization.Com Distribution of this material is encouraged. Simply we request you to acknowledge where it is coming from with a link to our sign up page: http://www.backtohome.com Our records indicate that at requested to be enrolled to receive e-mails from the Ultimate Self Realization Course at: This request was made on: From the following IP address:

Diary of a Traveling Sadhaka, Vol. 7, No. 1
By Krishna-kripa das
(January 2011, part one)
North Florida
(Sent from Gainesville on February 7, 2011)
Where I Went and What I Did
After attending the harinama at the Gator Bowl in Jacksonville, Florida, on New Years Day, I spend a week in Tallahassee chanting and promoting our programs there. There had one great harinama at Lake Ella attended by eight devotees, a lot for that small community. Then I returned to Gainesville for most of the rest of the month to chant at the UF campus and teach a new meditation course for students and The Nectar of Devotion course for the new devotees.
I share insights from lectures by Srila Prabhupada, Kalakantha Prabhu, Mother Laksmimoni, Mother Nanda, Puskara Prabhu, and others.
Upcoming Itinerary (Krishna Willing)
Gainesville, FL: February 7–14
Ocala Rainbow Gathering: February 12
Tucson, AZ: February 15–March 16
Gainesville, FL?: March 17–March 29
Tallahassee, FL: March 30–April 3
Gainesville, FL : April 4
Northeast USA: April 5–April 26
London, UK: April 27
Radhadesh: April 28–29
Amsterdam: April 30
UK: June
Scandinavian Ratha-yatras: beginning of July
Prague Ratha-yatra?: mid July
Lithuanian Festival?: last week in July
Poland Woodstock: beginning of August
Croatian Harinama Tour: rest of August
European Kirtana Festival?: last weekend in August?
Ukraine Festival: second week of September
Boston Ratha-yatra and Prabhupada festival?: third week September
Harinama at the Gator Bowl
About thirty-five devotees from Alachua, Gainesville, and Jacksonville attended the New Years Day harinama at the Jacksonville Stadium. I was so happy to see such a nice attendence.
Guru Vagmi Prabhu supplied lots of Chanting Hare Krishna pamplets, Mother Dvijapriya took lots of photos, and Godruma Prabhu and Mother Vishnu Priya provided a nice meal for the devotees after the harinama.
We sang from the parking lot to the stadium.
I chanted, danced, and gave out pamphlets.
As usual some people danced with us.
A few were curious about what we were doing.
It was a great way to start a New Year, doing the yuga dharma, harinama-sankirtana, and at a venue where thousands could hear and become purified!
I always like to see increases, and on Sunday, January 9, we had a new record attendance for harinama at Lake Ella, eight regular attenders, and five guests. In addition to myself, Dina Bandhu Prabhu, Padma, Pritha, Rafael, Kruti, Stan, and one former attender, who had moved away from Tallahassee, chanted for a couple hours and were joined for half an hour by about five young people from the Quaker meeting, who had come to the lake after their service and who were friends with some of the devotees. One of them asked about purchasing a Journey of Self Discovery. Padma took a video when her sister, Pritha, was leading the chanting. It was a sunny day, but a little cold, being January, and that is why you do not see so many other people there. On the previous day, fewer of us went to chant, but there were more people to interact with because it was warmer.
Click here to see the video:
http://www.facebook.com/krishnakripa.das#!/video/video.php?v=518874714692
Srila Prabhupada:
We are teaching how to be first-class yogis—chant Hare Krishna and be happy.
The government has a university and a criminal department. The citizen has free choice. He can go to the university or the prison. The government does not canvas, "Please go to the prison." Still people go. And if you are in the prison, you cannot complain that it is uncomfortable. It is meant to be uncomfortable so the people will understand, "I should not act like that." And so it is with this material world. We cannot expect this material world to be free from miseries for it is the criminal department of the Lord.
You can ask questions after you are fully surrendered, not before. Otherwise, it will not act.
Nowadays religion is just sentiment. One may change from one religion to another, but the man does not change. Real religion is a change of consciousness—a spiritual education that awakens the love of God that is there in everyone's heart. First-class religion is to accept principles which awaken our love of God.
There are many Indians here in London. Your duty is to take this Krishna consciousness seriously and preach it in these western countries.
Having goals helps us to progress both spiritually and materially.
Goals should be SMART:
Specific
Measurable
Achievable
Realistic
Time-bound
King Yadu could see that the avadhuta brahmana could have made it in the material world but chose not to, so he inquired, why?
The material energy teaches us positively and negatively, so we can learn to avoid the modes of material nature.
The brahmana learned from the trees and mountains to use one's resources to benefit others.
At first when I had the stroke, I couldn't speak and I fell over. Then I wasn't thinking about anything, but once I got to the hospital everything reminded me of Krishna. The doctor was Indian and talked about Krishna. The nurse was a devotee and talked about Krishna. The Indian lady who took blood was eating lugloos. When I went into surgery, I gave someone the mantra to chant if things went wrong. That person told me how he met devotees on the plane yesterday, and how his daughter ate Krishna Lunch and was curious about Krishna.
In the hospital there was a ninety-old lady who had a ninety-year-old boyfriend, a childhood sweetheart with whom she was reunited after many decades. It was the talk of the floor. But for me it, was like a story from the Bhagavatam illustrating the power and illusion of material attachment in a most graphic way.
The saintly person is like water who cleanses everywhere.
Inattention toward a saintly person can burn like a fire.
The moon is not affected by its waning and waxing as we are not affected by the good times and bad times in this world. The material world will go on in its own way, and we are powerless to change that, but we will continue to exist through all the changes.
From the pigeon story we can learn that excessive attachment causes us to lose our discrimination. Unfortunately, we lose our consciousness by so many diversions like TV, etc.
Krishna has created the material world with enough bitterness so we can realize it is not a very nice place. One reason we avoid intoxication as devotees is so we do not filter out the bitterness [and thus fail to learn the important lesson that this world is miserable].
Nothing in the material world is inherently good or bad; it is neutral, but if we can engage it in Krishna's service, we should accept it and thus engage it.
Q: We emphasize detachment, but how can that practically be there within relationships without there being neglect.
A: Affection is natural, so to pretend it does not exist is artificial. The challenge is how to keep affection under control, so affection does not cloud our intelligence. If exchanges of love become a diversion, than it is a problem, but exchanges of love can be had with Krishna in the center and then it is progressive for spiritual advancement.
There is very little freedom: just our choice of the material or spiritual energies.
Besides Krishna, what friend would accompany you as you descend to species like dogs and insects and remain your well-wisher?
If you ignore Krishna's warnings from within not to do stupid things, He gives you fewer and fewer such warnings because you cover Him with your nonsense desires. If you pay attention to Krishna's guidance, He will give you more guidance.
Srila Prabhupada explains that bhakti-yoga is so powerful that once one starts it, he will ultimately attain perfection.
Comment by Kalakantha Prabhu: We must practice counting our blessings. We may have 99 good things happening and just one bad thing, yet we are only focused on the bad thing. It takes two weeks to break a bad habit and another two weeks to establish a new one.
At Advaita Acarya's house all food preparations that are known in Bengali and Orissa were offered to Sri Caitanya Mahaprabhu.
When devotees would get absorbed in chanting "Haribol," Srila Prabhupada would say, "What are they chanting this 'Haribol'? They should chant Hare Krishna."
People are attracted by our chanting and dancing. Srila Prabhupada would say they are advertising bliss everywhere. It is what they are looking for in their bars, etc., but it in its original pure feature in kirtana.
We read that.prayala, or devestation, is symptomized by a mixture of happiness and distress without any sense of either of them. If we are think I am experiencing a mixture of happiness and distress without being conscious of them, then we are pretending.
Anyone who sees that to this day Lord Caitanya's pastimes are still going on is most fortunate.
Lord Caitanya considered Himself ignorant, but felt by the association of His devotees, He was able to gain some valuable understanding.
Sthita-dhi Muni Prabhu [from a meeting about Sadaputa Prabhu's work]:
The atheists say that the appearance of design is actually a product of chance. But someone could just as easily say that the appearance of chance is actually by design.
Rabid atheists are often just as simplistic as rabid creationists. They are two simplistic ideological extremes that feed off each other.
Yugala Kisora Prabhu:
We have faith in our parents, our teachers, in city officials, etc., why then can we not have faith in God?
We do not need great resources to perform devotional service. If we have nothing to give, we can give ourselves.
We cannot understand Krishna. He has to be experienced.
Our faith is transcendental when we have faith in nothing of this material world.
Everyone is looking for a resting place, the scientists, the sense gratifiers, the devotees. That resting place is Krishna.
Srila Prabhupada explains that the first symptom of a devotee is freedom from fear. We do not fear anything because nothing is lost. Sometimes we have a dream, and we are in a fearful situation. But then we realize we are in a dream, and we realize we just have to wait and it will be over.
We have to have experience in devotional life in order to give it to others. If we are doubtful, we cannot give it to others.
When I was undergoing a big upheaval in my life, someone told me, "You are not the first person to experience this and you will not be the last."
Krishna Sharana Prabhu:
Krishna is with us, not just for one life, but life after life. Even though we take what He gives us, and use it for our own purposes, life after life, He still accompanies us. How compassionate is Krishna!
Patanjali lists the powers attained through yoga in chapter three of his yoga sutras, but in the first verse of the fourth chapter he mentions they can be attained by other means.
Formerly in debate, if you lost, then you had to become the disciple of the victor, and your disciples also became the disciples of the victor.
Sankaracarya was debating the leader of the mimamsakas and the wife of the man he was debating used an analogy involving mundane romance which he could not understand as a lifelong brahmacari. He asked to put the debate on hold for 100 days, and by his mystic power, he entered the body of a recently deceased hedonistic king and engaged in studying Kama-sutra in the day and applying his knowledge in relationships with women at night, and thus he came to understanding the meaning of the analogy. Then he returned to his former body and won the debate.
Although we neglect Krishna life after life, He does not become angry because He is not proud. He does not think, "I have so many transcendental qualifications. How is it this rascal does not care for Me?"
Pride jeopardizes the many achievements we may have made, so we have to be careful.
-----
ataeva āmi ājñā diluń sabākāre
yāhāń tāhāń prema-phala deha' yāre tāre
[Lord Sri Caitanya Mahaprabhu said,] "Therefore I order every man within this universe to accept this Krishna consciousness movement [the fruit of love of Godhead] and distribute it everywhere." (Sri Caitanya-caritamrita, Adi-lila 9.36)


Today is the disappearance day of:
* Visvanatha Cakravarti Thakura.

It is also the appearance day of:
* Srimati Visnupriya,
* Pundarika Vidyanidhi,
* Raghunandana Thakura and
* Raghunatha Dasa Goswami.

We remember and pray to those great personalities who, most of them, played important parts in the Gaura lilas.

Here is the darsana of Their Lordships on such an illustrious day.


If you're on Facebook you should make yourself familiar with Instant Personalisation.
Facebook will share the data you make public with their business partners so when you visit their web sites they will display details based on your information. If any of your friends have 'liked' the site you will see that. If they have left a comment you will see that.
If you don't want to share your information with web sites so you can see what your Facebook friends are up to you can switch the service off inside of Facebook, or you can switch it off at site you do not wish to share with.
If you make all your information private this also prevents Instant Personalisation from sharing your info
See more detail here at Mashable
Share this story your way:

Click on the video below to play
"KIRTAN EXPLOSION – High energy kirtans." is a tidal wave of divine love filled with heart evoking emotions and joy. This new live CD from Vaiyasaki Das was recorded in Slovenia with 300 enthusiastic devotees immersed in the ecstasy of chanting the divine names.
After the great success and demand of his two previous live albums Kirtan Rasaand Hari-Nam-Ananda, Kirtan Explosion by Vaiyasaki Das comes with renewed shakti, bringing the listener to a wonderful explosion of love. The songs include mantras like 'Govinda Jaya Jaya,' 'Radha-Ramana Haribol,' and 'Namaste Sri Radhe' among other kirtans.
This CD not only captures the spirit of the live concert, but the recording quality is superb -a truly devotional live recording of spiritual voices raised in song. Kirtan Explosion is a must-have for your spiritual music collection.
Share this story your way:


Stay Strong is a song and video featuring prominent chant and yoga luminaries who have come together to unite their hearts and voices for a worthy environmental cause. 100% of the proceeds go to Global Green USA.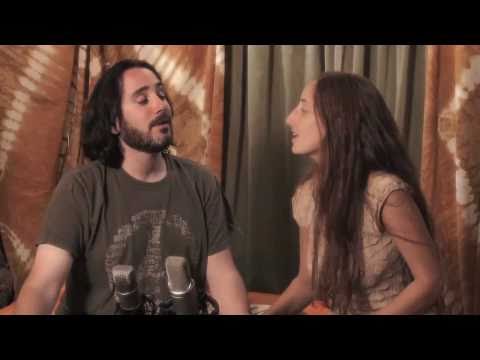 The Stay Strong Project began in May, 2010 when chant artist and singer songwriter David Newman (Durga Das) heard a melody in his sleep. Upon waking in the middle of the night, he sang the melody into his phone and went back to bed. Several months later, on July 4th, he was reflecting on the devastating effects of the American Gulf Coast oil spill disaster. He then pulled out his phone and listened to that melody he had recorded in the middle of the night in May. Soon thereafter, these words accompanied the melody, 'Stay Strong, Keep Your Faith Alive'. More lyrics followed and a special song had taken shape.
During the time that the song was written, David and his wife Mira, had been exploring ideas for supporting and empowering the global community during this time of crisis and were feeling called to action to bring healing and love to Mother Earth. It suddenly occurred to them that this new song, 'Stay Strong' provided the perfect vehicle!
Participants include: David Newman, Mira, Krishna Das, Wah, Jai Uttal, Sharon Gannon, Snatam Kaur, Seane Corn, Donna De Lory, Sean Johnson, Gaura Vani, Dave Stringer, Girish, Shantala, Shyam Das, Govindas and Radha, Suzanne Sterling, Kirtan Rabbi, C.C. White, Saul David Raye, Bob Wisdom, Yvette, Prema Hara, Brenda McMorrow, Gina Sala, Zat Baraka, Terra Gold, Radhanath Swami, and more.
"The vision of The Stay Strong Project is to create a global message that shows the community coming together through music, song, and prayer, to unite and uplift people and strengthen their ability to help in times of need.
The project
http://www.staystrongproject.org/
The money goes here
http://globalgreen.org/
Share this story your way:

With heavy hearts, we would like to call for all devotees in our community to pray for Bhadra Priya devi dasi who is in an active state of leaving her body. Bhadra Priya devi dasi joined the Hare Krishna movement in Montreal in the early 1970's and was then part of our Toronto community for many years.
Bhadra Priya prabhu has been dealing with life-threatening cancer for a few years now. It prompted her return to Krsna consciousness after many years of living away from a temple and she is currently in Alachua, Florida, surrounded by devotees. In recent years, she joined us here in Toronto for many festivals, programs and events in our community.
We ask for all devotees of our Toronto Hare Krishna community to pray for her during these final stages of her life. Hare Krishna.


31-25 :-(
"What I am saying is this: the score is not what matters. Life does not have to be
regarded as a game in which scores are kept and somebody wins. If you are too intent
on winning, you will never enjoy playing. If you are too obsessed with success,
you will forget to live. If you have learned only how to be a success, your life
has probably been wasted."
Thomas Merton. Love and Living. (New York: Harcourt) p. 12
"A person in Krsna consciousness is always transcendental to the material modes of nature. He has no expectations for the result of the work entrusted to him, because he is above false ego and pride. Still, he is always enthusiastic till the completion of such work. He does not worry about the distress undertaken; he is always enthusiastic. He does not care for success or failure; he is equal in both distress and happiness. Such a worker is situated in the mode of goodness. "
Bhagavad Gita 18.26
Filed under:
Sports
,
Thomas Merton

If even for a moment remembrance of Väsudeva, the Supreme Personality of Godhead, is missed, that is the greatest loss, that is the greatest illusion, and that is the greatest anomaly.
>From Visnu Purana, quoted in SB 2.9.36 purport.

Lord Krsna made a wonderful arrangement today.
Around 12:15 today, Chaitanya Jivan Prabhu, Prabhupada disciple visiting from Philadelphia happened to go over to see the goats at the barn.
He saw that Zsa Zsa the white goat was laying down and listless.
He told Tapahpunja and we went over to see the goats. Zsa Zsa was bleating in distress and couldn't move. We brought her some blankets and chanted to her. Then Tapah sat down and put her head in his lap and held her and chanted the Holy Names of Sri Krsna as she left her body. (We pray that she was thinking of Lord Krsna and not Tapahpunjah at the moment of death.)
There was no such thing as left over prasadam at New Vrindaban with Zsa Zsa around because she had a huge capacity to eat whatever leftovers were given to her. Zsa Zsa has eaten more prasadam in her lifetime then any hungry brahmachari and was greatly loved by all the residents. She brought immense delight to all the visiting children and their parents. We pray for her continued progress back to Home, back to Godhead.
Your servant, Kamalavati dasi

Even if one distributes ten million cows in charity during an eclipse of the sun, lives at the confluence of the Ganges and Yamuna for millions of years, or gives a mountain of gold in sacrifice to the brahmanas, he does not earn even one hundredth part of the merit derived from chanting Hare Krishna.
Srila Sanatana Gosvami - Laghu Bhagavatamrta





Today's the day after the Super Bowl, and I'm in Jagannath Puri on the east coast of India on the Bay of Bengal. No one here watches the Super Bowl. They do say "Hari Bol" (chant the names of God), though.
We've been out of the USA for almost four months. We missed the whole commercial buildup for Thanksgiving, Christmas, New Year's, and Valentine's Day. I forgot there even was such a thing as the Super Bowl until a few weeks ago, when I started feeling the first symptoms of homesickness in the form of random memories. "Gosh, I'd like to watch the Super Bowl," I thought, but I don't even know who was playing and even if I did what possible difference could it make?
So when I first went to type the words "Super Bowl," my fingers automatically hit the keys for Super Bol instead, which much better describes what's going on around us.
I wish I could explain exactly how life is different here than the life I see in the States. Not too many people have televisions here for one. When we hear that, as Americans, we tend to think, "Oh, they're deprived! How unfortunate! How backward! How desolate and poverty-stricken they must be!"
But you know what I see here? People talking to each other. It's a huge, nonstop social scene. The streets are full of people walking and talking to each other. In their homes, they're talking to each other and/or chanting Hare Krishna or something similar. They're sitting on benches outside of tea stalls, walking arm in arm down crowded alleyways, standing around the waterpumps, in front of roadside shops, or just standing in the street, and they're all talking to one another, laughing, shouting, dancing, and dodging bicycle and scooter traffic.
The people I see here haven't lost the art of communication. Nobody's planted in front of the television with blank expressions on their faces, oblivious to those around them. They know each other, they touch each other, they understand each other.
In our house, when I was growing up, the TV was almost always on, and I was almost always watching it. I absorbed the sitcoms and cartoons and televised sporting events and brutally chopped-up televised movies. Conversations took a back seat to "whatever someone was watching." Some of my earliest impressions of human behavior were not from watching actual human behavior but from watching actors performing rehearsed lines written by other people, with the ultimate aim of selling cars, alcohol, breakfast cereals, laundry soap, and dog food.
I remember before we had television. We played cards and talked to each other. Neighbors and family would come over to visit. I'd hear the grownups talking for hours, and laughing, shouting. People would come over for dinner, unannounced, no problem. They'd stay and talk, tell stories, tell jokes, until the sky went dark and the crickets were chirping and the fireflies flashed outside the windows. They'd sit around bonfires and talk. Then we got television and it was all over.





Oh Happy Day!

Russell, Ontario

Gaurachandra and I slept the night at Russell's Music Academy, also the home of newly-weds, Kasper and Vraja. I woke up very content from the previous evening's successful workshop on the nine steps of devotion. As mentioned in a part entry to this blog, if my memory serves me correctly, there is often times a tendency within a devotional gathering to routinely execute the process in a formal way and to forfeit the heartfeltness of bhakti itself.

When assessing the workshop I asked the participants which aspect of the presentation they liked the most. The consensus was 'befriending someone'. It appears that while we give all of our reverence to the Divine (Krishna) we may forget the people around us who are also expressing adoration. It's easy to lose sight of the need to acknowledge the others around us. Let's not forget the parts and parcels of the Supreme as we remember Him.

The joy I felt from the participants' happiness carried over into this morning and as I explored practically every street of the town which had been snow-shovelled minutes before I trekked its sidewalk. Indeed snow accompanied my japa journey as it does fairly regularly these days. Once completing the trek I volunteered to shovel the Academy's driveway with pleasure. Pushing snow out of the way feels like removing karma from the heart. This chore merely extended these feelgood hours.

Gaurachandra and I drove off to Montreal for the evening's Open House program which included initiations of candidates into the process [formally]. Kasper and Vraja from Russel also came. Kasper asked me what gives me the fire to forge ahead, to which I answered, "All the nine steps (beginning with hearing and chanting) and which includes pushing snow (and karma)."

6KM

Big Time Exploitation

Ottawa, Ontario

Enroute to Ottawa along highway 7, a brand of the Trans Canada Highway, I was fortunate to step out of a car and walk a humble 3 kilometers. My companion, Gaurachandra, feeling the effects of driver's drowsiness, needed the break while I needed the stretch. I walked the town of Marmora and beyond. Dog sled competition were taking place as the townsfolk converged for a Winter Fest.

Dog sledding was learned from the natives. While trekking I thought of the Ojibway living in this very area that I walked my short distance. As a sequel to our drama of last summer "Lonely people" I am preparing a new script "Greedy People." There is countless evidence that Europeans came here, learned from the First Nations people how to survive, but exploited them. The research for the topic greed led me to a "Touch the Earth" by T.C. McLuhan about indigenous people, mostly chiefs, declaring how they are forced to change their ways. It's an eye-opening read. Here's an excerpt from Chief Luther Standing Bear:

"Our first resentment was in having our hair cut... Short hair being the mark of gentility with the white man, he put upon us the mark, though he still retained his own customs of keeping the hair-covering on his face. Our second resentment was against trousers, based upon what we considered the best of hygienic reasons. Our bodies were used to constant bathing in the sun, air, and rain, and the function of the pores of our skin, which were in reality a highly developed breathing apparatus, was at once stopped by trousers of heavy, sweat-absorbing material aided by that worst of all treatments- red flannel underwear... Many times we have been laughed at for our native way of dressing, but could anything we ever wore compare in utter foolishness to the steal-ribbed corset and the huge bustle which our girls adopted after a few years in school?

"The Indian, essentially an outdoor person, had no use for the handkerchief; he was practically immune to colds and like the animal, not additced to spitting. The white man, essentially an indoor person, was subjected to colds, catarrh, bronchitis, and kindred diseases. He was a cougher and a spitter, and his constant use of tobacco aggravated the habit. With him the handkerchief was a toilet necessity."

In another excerpt by Chief Red Jacked of the Senecas who made an address to a council which included a young missionary named Cram. Here we get to a point about greed.

"Brothers, our seats were once large, and yours were small. You have now become great people, and we have scarcely a place left to spread our blankets. You have got our country, but are not satisfied; you want to force your religion upon us."

Red Jacket moved to shake hands with the missionary; Cram refused saying, 'There was no fellowship between the religion of God and the Devil.' The Indians smiled and retired peacefully.

3KM

The Beauty of the Sear

Toronto Ontario

We had completed an event "An Evening of Bhakti" organized and performed by this city's own bhajan group "Gaura Shakti" I was introduced as special guest for the program. Once the mic was handed to me I raised a mild protest "How could that be? I live here!"

Within the walls of our temple ashram in Govinda's Dining Room an evening of chant, dance, and try to trance took place culminating with a tasty chow mein (we stretched the concept of the meaning of "eastern"). Yoga students from curious groups broke from the strick asana formations to ride the smooth wave of kirtan.

At 10pm during mingling period I realized thta I hadn't yet hit the sidewalk for the day. I donned winterwear and took to walking, as self-obligation. But while body was street-bound for some while, mind stayed in the room where kirtan permutated the others. "What a soothing experience!" I thought.

My mind walked back to nine hours before when I sat at a table of the same room talking with someone about the same thing I had two weeks prior-surgery.

"The stitches pinch, don't they?" I remarked.
"My doctor said he was proud of the sear he created" said my visitor a patient of a form of cancer.

"Okay" we thought. Doctors have to revel in something. I guess its something like a warrior who boasts of his wounds and scars. The history of war events in India tell that a wound is a mark of heroism. One Rujput Queen refused her husband's entrance into the palace since he returned from battle with no injury. I guess its the sign of chivalry.

Before retiring for the night I looked at my hernia sear and had to admit my innate-quary at seeing it as a beauty mark. What to do? Beauty is in the eyes of the beholder. I'm so programmed from my generation. I still don't necessarily regard even a tatoo as "cool." Forgive me for my being so square. Conditioned that I am I try to see the beauty of God, His form, His name...

I really got to see "the scar" and the beauty of the name as I completed my mantra meditation for the day. The clock struck midnight. I rested.

8 KM

The second edition of the new Vaishnava Arts magazine, Creation, is available here:
http://issuu.com/matthew-whitlock/docs/creation-issue-2

If even for a moment remembrance of Vāsudeva, the Supreme Personality of Godhead, is missed, that is the greatest loss, that is the greatest illusion, and that is the greatest anomaly.
- Visnu Purana



The wave of bliss is building up before this weekend's Ratha Yatra.

Gaura Vani Prabhu is back and will be performing at Krishna Fest on Thursday as part of his Australian Tour 2011.

Make sure you and your trendy friends are part of the fun!!!



Today after Srimad-Bhagavatam class here in Sri Mayapur Bhakti Vidya Purna Swami had questions and answers, there were some questions concerning chanting and hearing also.

It was mentioned that on the level of suddha-nama there is already the realization of our relationship with Krsna and devotee is chanting for Krsna's pleasure, feeling Krsna's interaction, chanting is not just because it's our sadhana/duty. Holy name is always Krsna, but on the beginning level we don't understand this.



Lecture – Prahladananda Swami – Bhagavad-gita 5.29 – Inconvenient Jail (Evolution)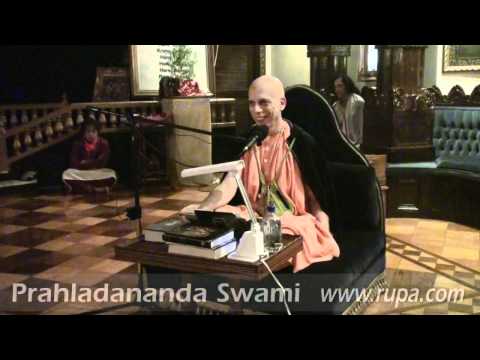 More Recent Articles
---
Click here to safely unsubscribe now from "Planet ISKCON" or change your subscription, view mailing archives or subscribe

---
---
Your requested content delivery powered by FeedBlitz, LLC, 9 Thoreau Way, Sudbury, MA 01776, USA. +1.978.776.9498
Subscriptions
TABLA - FUENTES - FONTS
SOUV2
Balaram
ScaGoudy
FOLIO 4.2
Biblica Font

Disculpen las Molestias
Planet ISKCON - 2010
·
Planet ISKCON - 2011