Here are the latest updates for sricaitanyamahaprabhu.juanymecky@blogger.com

Like a building, it´s strength is based on the cornerstone that supports everything in the rest of the building...so our Japa is the cornerstone for our spiritual life...it supports the other processes such as hearing and reading and worshiping the Lord. Without this purification, we will not be in the right consciousness and like a building, the other aspects will not be strong.
Srimad Bhagavatam 11.20.36 - Attempts to be independant of the material laws of nature are doomed to failure.
Length: 10:10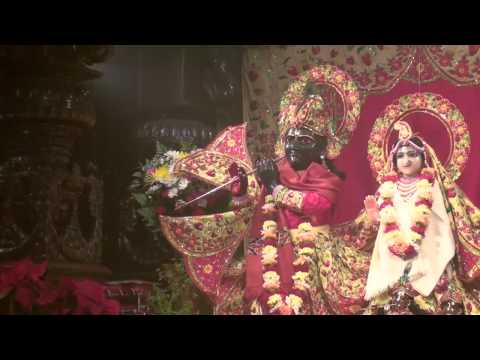 Mukunda Datta das singing during the Midnight Arati during the New Year's Eve 12hr bhajan.
Dallas, TX
2010-01-01 
Download:
2010-01-01 - New Year Eve Bhajans - 15 - Mukunda Datta das - Evening Kirtan.mp3
There is no culture. There is no attention. Therefore the whole world is in chaotic condition. But if we accept the Vedic civilization which is in nutshell -- everything is there in the Bhagavad-gita -- then the whole world will be Vaikuntha. You haven't got to go in the Vaikuntha. Here you'll have Vaikuntha. And next life will be Vaikuntha. Janma karma ca divyam me yo janati tattvatah. Krsna is giving the civilization, Vedic civilization. And if we thoroughly understand it, then we are fit for going back to home. Tyaktva deham punar janma naiti mam eti [Bg. 4.9]. So this Vedic civilization is so nice, and it is given in nutshell in simple words by the Supreme Lord Himself. If we take it, then immediately the face of the world will change, immediately.
>>> Ref. VedaBase => Srimad-Bhagavatam 6.1.21 -- Honolulu, May 21, 1976
www.sdgonline.org.
3:30 A.M.
I'm into a new pattern now. I sleep peacefully at night without a headache, but then when I wake around two o'clock I have head pain. I'm usually able to subdue it with medicine. That's what happened this morning when I got up at two. I've chanted eleven rounds in my mind, and they were not very concentrated. Gunagrahi Maharaja and I are reading from chapter three of the Sixth Canto of Srimad-Bhagavatam, "Yamaraja Instructs His Messengers." There Prabhupada states in a purport, "Even if one chants imperfectly, one becomes free from all sinful reactions by chanting" (SB 6.3.24, purport). So even if one chants and is not yet at the offenseless stage,  he becomes free from his sins. But one has to chant without offenses in order to increase his love for Krishna. "As stated by Sri Caitanya Mahaprabhu, prema pum-artho mahan: one's main concern should be to increase one's attachment to the Supreme Personality of Godhead and increase one's love for Him." Although it is recommended that one should chant, even if one chants offensively, and that will bring one to the stage of offenseless chanting. Gunagrahi Maharaja remarked that it may take a long time. I said it may take lifetimes. So I should not be complacent about the fact that my chanting is not yet at the perfect stage. I have to try to improve. I do my chanting practice very faithfully every day, but I cannot keep the mind fixed, and this is a cause for disappointment. Nevertheless, I have no choice but to continue my quota.
Chanting with offenses,
one is recommended to
continue and he will come
to the offenseless
stage. But how long
will it take? How
can I improve? My
friend tells me he chants
best when he doesn't
move, and concentrates,
with his eyes closed.
I do best when I
also stay in place,
awake and silent.
But the mind flits
to other things I have
done and cannot stay
fixed to the syllables.
"Just hear" my spiritual
master has advised,
and I am working
on that.
www.sdgonline.org.
Prabhupada Smaranam
Prabhupada and Sumati Morarji of Scindia Company sit together giving speeches acknowledging the favors she did for him when he was a poor sannyasi trying to publish his Srimad-Bhagavatam and trying to get passage to America. Acting as a pious lady within the Hindu culture, she received him as a sannyasi beggar and agreed to pay for publishing one of the volumes of his First Canto of Srimad-Bhagavatam. (He had to wait many hours before she would give him an audience) After she paid for his book, Prabhupada remembered her and approached her again when he had the urgent opportunity to go to America. Without a great sacrifice she gave him free passage aboard a cargo ship, the Jaladuta, headed for New York. At first she did not agree. Her secretaries warned her that Prabhupada, being so old and in fragile health, might die enroute. From a worldly point of view, this was not such a wild speculation. But Bhaktivedanta Swami had his way with Sumati Morarji. He impressed her with his saintliness and his determination. Although she received some conservative advice not to let the old man ride on their steamship, she asserted her authority and gave him permission.
For this act of kindness she will always be remembered by Prabhupada's followers, and she will go down in history as a great benefactor to the world. During the first year in New York, when Srila Prabhupada did not have his own place, and when he did not make any progress in preaching, he thought of using his return ticket and going back to India. He wrote to Mrs. Morarji, and she encouraged him to stay in America until he had completed his mission. This word of support helped his spirit to remain in New York and renew his visa to stay in America.
www.sdgonline.org.
To write about Krishna is
to take water from the Ganges
and offer it to the Ganges.
He owns the language and
controls proficiency and its use,
so if you want to praise Him
He has to allow you permission.
I bow before Him, a tiny
would-be poet, aware of some
sastra and siddhanta and gifted
with a will of my own.
Down the tree of parampara
I have been handed some mangoes
of His praise: He is the most
beautiful person, the all
powerful controller of everything,
and I know He should
be pleased by what I do.
I may please Him by making
an artful ode, shaping
phrases of sincere expression.
I have to go within myself
to find a fire that
glows for Him, something
that is my own, although
it comes from Him.
I may please Him by
actual work in spreading
His glories, by behaving
generously among His devotees
and among all the living
entities, which are His.
I have to work despite
the austerity. I must
find words of worth.
Krishna, You have given me
the human form of life
which is the greatest opportunity
to serve You. Please
allow me to use it in
a way that is pleasing
to You.
I am old and physically
weak now and feel
that hampers me in
trying to write something
strong and flexible.
But did I do better
when I was young?
I have an opportunity
to sum up a life
dedicated to You
and that can be an advantage.
I cannot strain however,
it has to come easily
or my head will hurt,
You have pinned me down
with headaches.
I can smoothly utter pieces
of music, mentioning Your
pastimes with Radharani
and Your mother and the
cowherd boys. With Radha,
You are best. With Your
mother You are her mischievous
son who she loves with all
her heart, with the boys You
are the best friends in sports
and games and intimate fun.
With me, I am a disciple
of Srila Prabhupada and trying
to serve him as my link to You.
He is very dear
to You because he taught
Your holy names all over
the world and created
a movement of devotees.
Only by serving him do
I stand a chance of You
accepting me.
This poem is written
crippled but with a
desire to stay in Your
company, to be one
with You. I cannot
reach great heights,
but from the Ganges
of word choice I
offer to You
my best foot forward,
my dry tears of
ecstatic emotion:
I love You.
www.sdgonline.org.

Free write means you write whatever comes to your mind. There are too many people on this train. The government or the railroad should not allow so many people to hang on to the train cars. The people should not be so crazy as to hang on in such numbers and such a dangerous way. It would be very easy for someone to fall off and break their bones or have a concussion. This appears to be in a place like India where people are used to crowding in. They even appear to be happy, with many of them waving their hands for the photograph. It is totally insane. People should not travel this way.
We read of great crowds of people turning out to see Lord Caitanya when He was on His tour of South India (or wherever He went). But I don't conjure up scenes like this. People should move safely. They crowded in boats and swam or waded across the river to see Lord Caitanya. They dug up portions of the road by their footsteps. But they did not crowd onto fast-moving trains and hang on by their hands as the train sped down the tracks. Lord Caitanya's strongly build servant Kaisisvara stood close to Him and kept the crowds from pressing in too close when the Lord went to the temple at Jagannatha Puri. Circles of His followers surrounded Him at the Ratha-yatra procession to protect Him from the crowds. But the Lord exposed Himself to everyone, dancing and chanting down the main road. He splashed the onlookers with His tears of ecstasy. They saw His large golden form leaping into the air, and they heard Him crying out the names of the Lord.
Dear Devotees and Friends,
Please join us on Sunday May 23, 2010 for the Sunday feast program featuring a lecture  given by HH Bhakti Charu Swami Maharaja. The Sunday program begins at 5:30pm and will
continue till 9:00pm.
If you would like to help sponsor any part of the Sunday feast program (Prasad, flowers, etc.) please contact the temple @ 718-875-6127.
Your servants,
NY ISKCON
www . radhagovinda . net
www . radhagovinda108 . com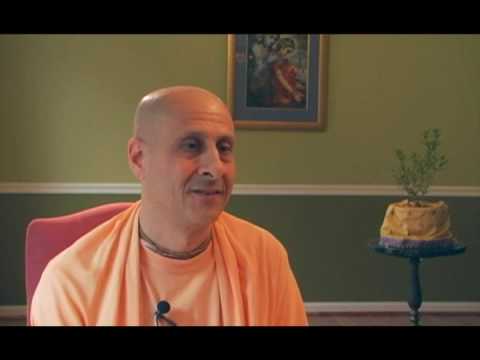 A one dollar bill met a 20 dollar bill and said, "Hey, where've you been? I haven't seen you around here much."
The twenty answered, "I've been hanging out at the casinos, went on a cruise and did the rounds of the ship, back to the United States for awhile, went to a couple of baseball games, to the mall, that kind of stuff. How about you?"
The one dollar bill said, "You know, same old stuff, church, church, church."
Filed under:
Jokes
On June 4th at 5:00 PM, a baby shower for Krsna Balarama's wife Nicole is being held at the house of Krpamaya and Krsna Bhava.
Any of the ladies of the community who would like to join us for the celebration are welcome.
They are having a boy.

An offering to the cows and prayers for your well being.




Priya loves the treats offered.



The ISCOWP Mid-May e-newsletter is now out with the latest news on rebuilding the old barn roof and pics of loving exchanges with the cows. If you would like to know how you can have an offering given to the cows in your honor please check out the following link:

http://archive.constantcontact.com/fs001/1102923281326/archive/1103419085016.html
BY JAI SITA RANI DD KUALA LUMPUR – Teary faces flooded Sri Jagannatha Mandir as Sri Sri Nitai Gaura Sundar neem deities left the temple to continue their journey touring various places in Malaysia to spread the love of Godhead. They came to the Malaysia sent by HH Bhakti Purushottama Maharaj in 1991 and began [...]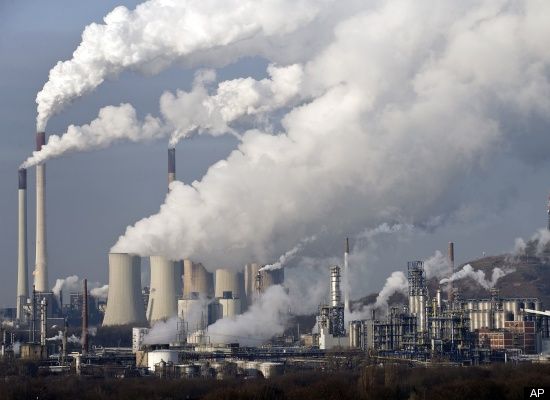 From The Huffington Post

Coal is a dirty and dangerous business. It produces more than half of the energy in the U.S. because it is a cheap resource, but it comes at a high human and environmental cost. The coal industry is the single largest producer of greenhouse gas emissions -- and that's just the beginning. We're taking a look at some of the dirtiest secrets the coal industry doesn't want you to know.
Srimad Bhagavatam 11.20.35 - Do you have time to think about how to get out of Maya?

Since Maya Devi and the Personality of Kali are both involved in the bondage of conditioned souls, what is the need for both of them and are they distinct personalities?
Nitaj-Gauranga Festival 1/9, Czech deity installation

More Recent Articles
---
Click here to safely unsubscribe now from "Planet ISKCON" or change your subscription or subscribe

---
---
Unsubscribe from all current and future newsletters
powered by
FeedBlitz
---
Your requested content delivery powered by FeedBlitz, LLC, 9 Thoreau Way, Sudbury, MA 01776, USA. +1.978.776.9498