Here are the latest updates for sricaitanyamahaprabhu.juanymecky@blogger.com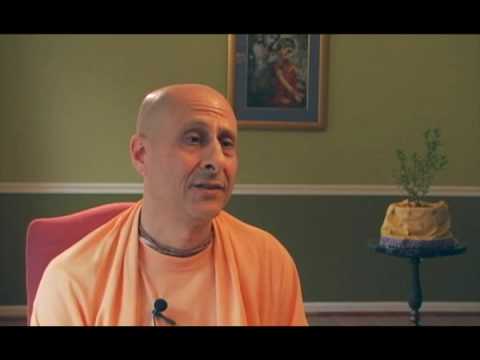 Srimad Bhagavatam 11.20.25 - Chanting the holy name is the best and only way.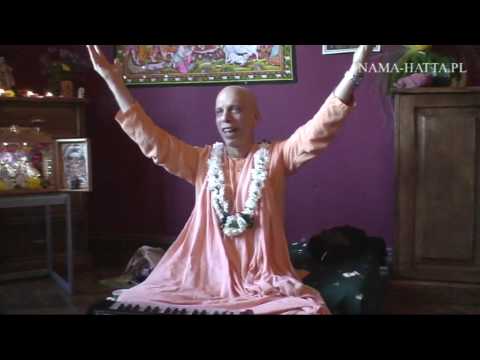 Posted May 5th, 2010
Bielsko-Biala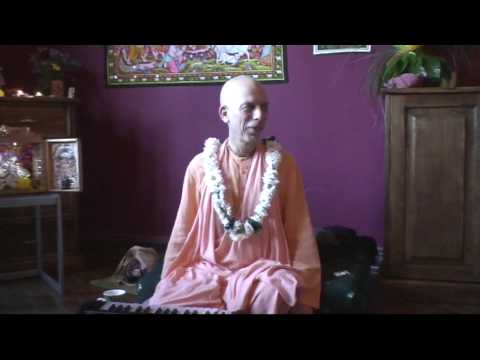 Posted May 5th, 2010
Bielsko-Biala
test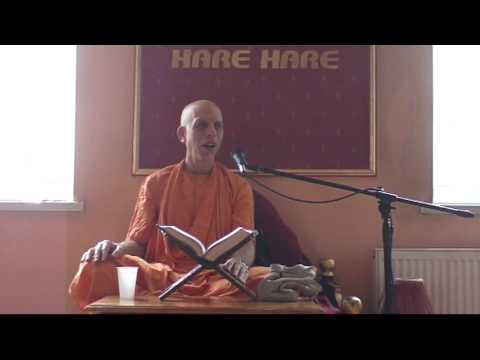 posted May 6th, 2010
posted May 6th 2010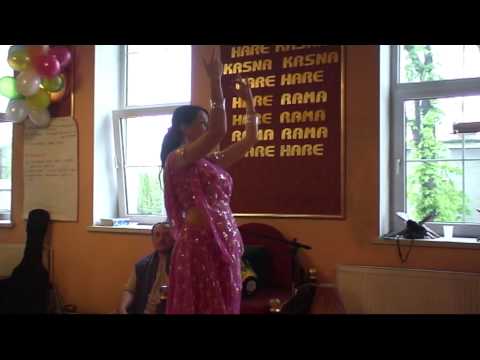 posted May 04, 2010 There is some Bollywood dancing in the beginning of the video, but if I have done the embedding properly the video should start right at the beginning of the bhajan
Parasuram das: Parivida Prabhu teaches the fine art of chanting Hare Krishna on the streets of London, Saturday night 8th May. For those who dont know Parivida Prabhu, hes a senior desciple of Srila Prabhupad whose main service is composing Krishna Concious dramas and musicals.
1966 May 14:
"Dasami. Paul was paid for Expenditure $1.00. There was meeting at noon. Sanskrit class contribution $4.00. I went to Ananda Ashram there was Keertan in the evening."
Prabhupada Journal :: 1966
1968 may 14: "Our only business is to spread Krishna Consciousness to the best of our possibility, and Krishna has given us discrimination and judgment. So, Krishna is within you, you chant and ask Him, Krishna and He will give you proper instruction."
Prabhupada Letters :: 1968
1969 May 14: "You should always have Sankirtana going on. All other things are subsidiary. This chanting is our life and soul, so we must arrange there will be as much chanting on the streets and at college engagements as possible."
Prabhupada Letters :: 1969
1970 May 14: "My hearty thanks are to George Harrison because now he is chanting Hare Krsna so enthusiastically. I am marking that George has the serving spirit, and that is making him advance gradually."
Prabhupada Letters :: 1970
1972 May 14: "Too much business or paperwork, vouchers, plans, these things become too much cumbersome for our spiritual growth, they take us away from our real emphasis of work, namely, to go back to Home, back to Godhead."
Prabhupada Letters :: 1972
1973 May 14: "Then it is to be understood that all the sevaits have combined together to evict us. Then we'll have to take the matter to the rent controller. In India we have got experience, there are so many cheaters. So be very careful of them."
Prabhupada Letters :: 1973
1975 May 14: "This policy is not good. Why this change has been made? I never said they should not use their beads. That is the trouble with you Westerners, always changing."
Prabhupada Letters :: 1975
1975 May 14: "I wanted to see you very urgently to know about your family affairs. When I was grhastha, I had visited your home two or three times. Now, I am a sannyasi. So, it will be very kind of you to write me how I can see you."
Prabhupada Letters :: 1975
When I first came to the Boston temple, after a lecture a gentleman challenged Srila Prabhupada: "Are you happy?" In the course of your answer, you [Srila Prabhupada] said, "Before, when I was married, I had five children, and there were always so many problems. But now, in Krsna consciousness, I have five hundred children, and I love them, and they love me, and there are no problems."
Told by Giriraj Swami
| | |
| --- | --- |
| | Spiritual teacher Bhakti Rasamrita Swami is heading up a new effort to introduce an internal system of eco-friendly certification for ISKCON temples in India. |
| | |
| --- | --- |
| | A brand new ISKCON educational institute will deliver a unique service: all of its spiritual, philosophical, and vocational courses will be offered in the Spanish language only. |
| | |
| --- | --- |
| | The annual Japa & Kirtan Retreat took place in the beautiful land of Radhadesh from May 2-7, organized by Bhaktivedanta College as part of its devotional strand of courses. |
| | |
| --- | --- |
| | The memorial and major tourist attraction, built over forty years ago, is undergoing a comprehensive structural analysis. |
With summer fast approaching it means the 38th Annual Festival of India (Ratha-Yatra) is around the corner! This Sunday will mark the official launch of this year's festival! The program will begin at 4:30 pm with a Havan (Vedic fire sacrifice) to invoke auspiciousness for this year's Festival of India.
This Sunday oficially marks the countdown of 62 days till year's Festival which is taking place on July 17-18!
| | |
| --- | --- |
| | Caru Das, president of the Lotus Temple in Utah, participated in the National Prayer Day Observances across the country on May 6 by speaking at the Provo Taberanacle on the evils of "party spirit" among religions. |
| | |
| --- | --- |
| | Inspired by Bhakti Vikas Swami, more than four hundred devotees from twenty locales around Gujarat and beyond gathered near Bharuch, the largest town on the banks of the holy river Narmada, to hear and chant about Lord Krishna at a "shravanam kirtanam camp" from May 7-9. |
| | |
| --- | --- |
| | The student club "Bhakti" is fast becoming the best source of free vegetarian food on the campus of Columbia University in New York. |
"I have heard from a devotee of a GBC ruling that we should not chant japa in public places, supermarkets etc. as it gives a bad image. Is this correct?"
http://www.sendspace.com/file/rme2qq
www.sdgonline.org.
3:58 A.M.
I had a headache during the night but subdued it and got a good night's sleep. I got up from bed at about 1:45 A.M. and began my chanting. Baladeva didn't come up at the scheduled time, and I was a little annoyed about that. He didn't come up until 3:30. I called for him on the radio, but the batteries didn't work. I stayed by myself and chanted. The chanting was quiet and smooth. I was alert and had no pains. I heard the words to the mantra and paid attention. It was a decent session. I cannot expect ecstatic bodily transformations, but when I stay reverent and listen carefully then I feel that I'm fulfilling the task. Without rushing I chanted quickly and almost finished the day's quota. I chanted in my mind but heard the words in that way.
You are a fragile
chanter because you
don't know when pain
may come, but you pushed
along boldly and got through
alright. You may be on
the edge of a headache, but
you made it through fourteen
rounds in clear condition.
They were Krishna's names you
recited, the daily duty of
praising the Lord and carefully
enunciating His names in
the sacrifice of japa-yajna.
You were like any worker,
a night watchman or a
street sweeper or a grocery
clerk stocking the shelves—you did your regular duty
well, like one who is
experienced and expert,
who does his labor routine
as second nature.
www.sdgonline.org.
Prabhupada smaranam
Srila Prabhupada was always kind and attentive to little children. He liked to hold their hands. They were usually awed and in good behavior in his presence. He would often give them cookies. They brought a smile to his face as he saw their innocence. The children's parents would be thrilled when Prabhupada blessed the little ones. There is a nice series of pictures with the child of Gopal and Sally Agarwal, the first people he stopped with in Butler, Pennsylvania. He was present when their child first stood, and he beamed. He was a natural loving grandfather. There are many children who grew up not remembering their contact with Prabhupada because they were too young, but some remember it, and all were blessed. It was not an ordinary thing to be touched by him. He was amused at the toddlers. Sometimes he would catch their hand and not let it go. They would pull to free themselves, but he would hold on for awhile. Everyone loved to see Prabhupada playing with the children. It demonstrated his natural warmth and humanity.
Once Prabhupada took little Sarasvati's Krishna deity and hid it behind his back. The little girl was flustered and confused. Her mother Malati meaningfully asked her daughter, "Sarasvati, who has Krishna?" It clicked with Sarasvati, and she turned to Prabhupada and searched him until she found her Krishna deity. Prabhupada had Krishna in his hand, and he freely liked to give his hand to the submissive, uncorrupted children.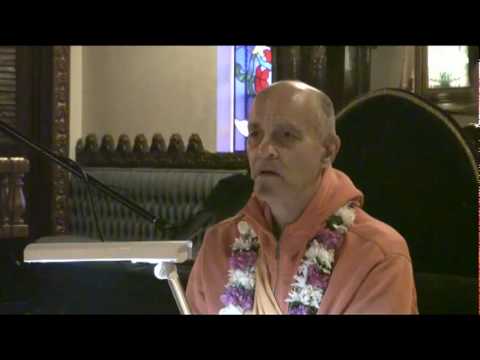 Lecture on Srimad Bhagavatam, Canto 9, Chapter 6 (The Downfall of Saubhari Muni) by Gunagrahi Goswami.
Dallas, TX
2010-04-09
SB 9.6.4: The son of Manu was Iks?vaku. When Manu was sneezing, Iks?vaku was born from Manu's nostrils. King Iks?vaku had one hundred sons, of whom Vikuks?i, Nimi and Dan?d?aka were the most prominent.
SB 9.6.5: Of the one hundred sons, twenty-five became kings in the western side of Aryavarta, a place between the Himalaya and Vindhya mountains. Another twenty-five sons became kings in the east of Aryavarta, and the three principal sons became kings in the middle. The other sons became kings in various other places.
SB 9.6.6: During the months of January, February and March, oblations offered to the forefathers are called as?t?aka-sraddha. The sraddha ceremony is held during the dark fortnight of the month. When Maharaja Iks?vaku was performing his oblations in this ceremony, he ordered his son Vikuks?i to go immediately to the forest to bring some pure flesh.
SB 9.6.7: Thereafter, Iks?vaku's son Vikuks?i went to the forest and killed many animals suitable for being offered as oblations. But when fatigued and hungry he became forgetful and ate a rabbit he had killed.
SB 9.6.8: Vikuks?i offered the remnants of the flesh to King Iks?vaku, who gave it to Vasis?t?ha for purification. But Vasis?t?ha could immediately understand that part of the flesh had already been taken by Vikuks?i, and therefore he said that it was unfit to be used in the sraddha ceremony.
SB 9.6.9: When King Iks?vaku, thus informed by Vasis?t?ha, understood what his son Vikuks?i had done, he was extremely angry. Thus he ordered Vikuks?i to leave the country because Vikuks?i had violated the regulative principles.
SB 9.6.10: Having been instructed by the great and learned brahman?a Vasis?t?ha, who discoursed about the Absolute Truth, Maharaja Iks?vaku became renounced. By following the principles for a yogi, he certainly achieved the supreme perfection after giving up his material body.
SB 9.6.11: After his father's disappearance, Vikuks?i returned to the country and thus became the king, ruling the planet earth and performing various sacrifices to satisfy the Supreme Personality of Godhead. Vikuks?i later became celebrated as Sasada.
SB 9.6.12: The son of Sasada was Purañjaya, who is also known as Indravaha and sometimes as Kakutstha. Please hear from me how he received different names for different activities.
SB 9.6.13: Formerly, there was a devastating war between the demigods and the demons. The demigods, having been defeated, accepted Purañjaya as their assistant and then conquered the demons. Therefore this hero is known as Purañjaya, "he who conquered the residence of the demons."
SB 9.6.14: Purañjaya agreed to kill all the demons, on the condition that Indra would be his carrier. Because of pride, Indra could not accept this proposal, but later, by the order of the Supreme Lord, Vis?n?u, Indra did accept it and became a great bull carrier for Purañjaya.
SB 9.6.15-16: Well protected by armor and desiring to fight, Purañjaya took up a transcendental bow and very sharp arrows, and, while being highly praised by the demigods, he got up on the back of the bull [Indra] and sat on its hump. Thus he is known as Kakutstha. Being empowered by Lord Vis?n?u, who is the Supersoul and the Supreme Person, Purañjaya sat on the great bull and is therefore known as Indravaha. Surrounded by the demigods, he attacked the residence of the demons in the west.
SB 9.6.17: There was a fierce battle between the demons and Purañjaya. Indeed, it was so fierce that when one hears about it one's hairs stand on end. All the demons bold enough to come before Purañjaya were immediately sent to the residence of Yamaraja by his arrows.
SB 9.6.18: To save themselves from the blazing arrows of Indravaha, which resembled the flames of devastation at the end of the millennium, the demons who remained when the rest of their army was killed fled very quickly to their respective homes.
SB 9.6.19: After conquering the enemy, the saintly king Purañjaya gave everything, including the enemy's riches and wives, to Indra, who carries a thunderbolt. For this he is celebrated as Purañjaya. Thus Purañjaya is known by different names because of his different activities.
SB 9.6.20: The son of Purañjaya was known as Anena, Anena's son was Pr?thu, and Pr?thu's son was Visvagandhi. Visvagandhi's son was Candra, and Candra's son was Yuvanasva.
SB 9.6.21: The son of Yuvanasva was Sravasta, who constructed a township known as Sravasti Puri. The son of Sravasta was Br?hadasva, and his son was Kuvalayasva. In this way the dynasty increased.
SB 9.6.22: To satisfy the sage Utanka, the greatly powerful Kuvalayasva killed a demon named Dhundhu. He did this with the assistance of his twenty-one thousand sons.
SB 9.6.23-24: O Maharaja Pariks?it, for this reason Kuvalayasva is celebrated as Dhundhumara ["the killer of Dhundhu"]. All but three of his sons, however, were burned to ashes by the fire emanating from Dhundhu's mouth. The remaining sons were Dr?d?hasva, Kapilasva and Bhadrasva. From Dr?d?hasva came a son named Haryasva, whose son is celebrated as Nikumbha.
SB 9.6.25: The son of Nikumbha was Bahulasva, the son of Bahulasva was Kr?sasva, the son of Kr?sasva was Senajit, and the son of Senajit was Yuvanasva. Yuvanasva had no sons, and thus he retired from family life and went to the forest.
SB 9.6.26: Although Yuvanasva went into the forest with his one hundred wives, all of them were very morose. The sages in the forest, however, being very kind to the King, began very carefully and attentively performing an Indra-yajña so that the King might have a son. 
Download:
2010-04-09 - Gunagrahi Goswami - SB 9.6.4-26.mp3
America is not a Christian nation. We are, it is true, a nation founded by Christians, and according to a 2008 survey, 76 percent of us continue to identify as Christian (still, that's the lowest percentage in American history). Of course, we are not a Hindu—or Muslim, or Jewish, or Wiccan—nation, either. A million-plus Hindus live in the United States, a fraction of the billion who live on Earth. But recent poll data show that conceptually, at least, we are slowly becoming more like Hindus and less like traditional Christians in the ways we think about God, our selves, each other, and eternity.
The Rig Veda, the most ancient Hindu scripture, says this: "Truth is One, but the sages speak of it by many names." A Hindu believes there are many paths to God. Jesus is one way, the Qur'an is another, yoga practice is a third. None is better than any other; all are equal. The most traditional, conservative Christians have not been taught to think like this. They learn in Sunday school that their religion is true, and others are false. Jesus said, "I am the way, the truth, and the life. No one comes to the father except through me."
Americans are no longer buying it. According to a 2008 Pew Forum survey, 65 percent of us believe that "many religions can lead to eternal life"—including 37 percent of white evangelicals, the group most likely to believe that salvation is theirs alone. Also, the number of people who seek spiritual truth outside church is growing. Thirty percent of Americans call themselves "spiritual, not religious," according to a 2009 NEWSWEEK Poll, up from 24 percent in 2005. Stephen Prothero, religion professor at Boston University, has long framed the American propensity for "the divine-deli-cafeteria religion" as "very much in the spirit of Hinduism. You're not picking and choosing from different religions, because they're all the same," he says. "It isn't about orthodoxy. It's about whatever works. If going to yoga works, great—and if going to Catholic mass works, great. And if going to Catholic mass plus the yoga plus the Buddhist retreat works, that's great, too."
Then there's the question of what happens when you die. Christians traditionally believe that bodies and souls are sacred, that together they comprise the "self," and that at the end of time they will be reunited in the Resurrection. You need both, in other words, and you need them forever. Hindus believe no such thing. At death, the body burns on a pyre, while the spirit—where identity resides—escapes. In reincarnation, central to Hinduism, selves come back to earth again and again in different bodies. So here is another way in which Americans are becoming more Hindu: 24 percent of Americans say they believe in reincarnation, according to a 2008 Harris poll. So agnostic are we about the ultimate fates of our bodies that we're burning them—like Hindus—after death. More than a third of Americans now choose cremation, according to the Cremation Association of North America, up from 6 percent in 1975. "I do think the more spiritual role of religion tends to deemphasize some of the more starkly literal interpretations of the Resurrection," agrees Diana Eck, professor of comparative religion at Harvard. So let us all say "om."
Filed under:
News, Ramblings or Whatever
www.sdgonline.org.
"These are the sermons
of a Hare Krishna man,"
and he better stay on the
rail of parampara and not be a
Dr. Indologist or even a Ph.D.
of Hinduism or any prof who
doesn't believe in the truth of
the supreme person, Krishna. I
rattle off the truth from the
heart, but that's good enough.
Yesterday I walked six minutes in
the hall of Beebee Hospital with a
woman who rolled a machine
that checked my oxygen. Afterwards
I felt slightly tired and slight
pain. She didn't think I looked
seventy years old. "I had to do a
double take." "A good clean
monk's life," Baladeva said.
"No stress," she said but that's
not a fact as proved by the
list of medicine I take.
In Songs I said,
Don't expect to write a
hundred excellent verses
at speed of wind as
Sarvabhauma did
when he was converted.
Do what you can.
Don't get Vaishnava aparadha,
a terrible disease. It can
ruin your life. Just do
like Tukaram singing like
the servant of the servant
singing.
Pipe in music to sooth
your senses and give
you ideas. I woke up
so late today, I don't
know what I'll do.
You'll be chanting all
morning, and that's
alright too. As long as
you don't forget to
pay attention.
I'm sumpin'
I'm sumpin'
I'm really something.
"Yes," said
my master, you are something,
that's right. But what are you?
You are the eternal servant
of the Lord a thousand times
removed.
I'm still awake but starting
to get tired. You'll have
to write your free write
with forced effort. Pick
an odd picture and write
what comes to mind, shaping
it awkwardly like a piece of
clay you are trying to make
in a shape of a sadhu or an ISKCON farm cow.
Reach for Krishna. He's on
your altar, but you can't
touch His foot or the
guards will beat you up. You are allowed to bathe Them
and dress Them,
you can touch Them in that way, if
you want to make the
all out effort.
www.sdgonline.org.
Free write
They must be Hare Krishna men because one has Lord Jagannatha's eyes glued to his guitar, and one wears a sikha. But they don't appear to play Bengali bhajans. They are engaged in offering their musical skills. I can't say from my knowledge of these faces who they are or what they are thinking and playing. But I can make up a story. I can call it "The Benefit of the Doubt." I can say these men are chanting Hare Krishna and receiving Lord Caitanya's mercy. I don't want to commit an offense and assume they are drinking coffee and playing country music. They could be dovetailing country music with Krishna conscious lyrics. A maha-bhagavata sees everyone as doing more advanced service than himself. I'm not a maha-bhagavata, but I cannot judge who is receiving the Lord's mercy and will achieve perfection at the end of his journey on the zigzag  path of truth. These two friends may be jamming in Krishna consciousness. I ask people to like jazz—I give them permission to do so—and I have painted in naive art. Why not extend that leniency to these two and say they are my people, my congregation? I will not put them down because of the way they look. I will call this "Song of Hare Krishna Man — take five"—and give them the benefit of the doubt. On His southern tour, Lord Caitanya met several people whom He told to stay home and do what they were doing, just chant Hare Krishna. These friends look like they are doing that. (We can here give a plug to B.B. Govinda Maharaja who made his last CD playing kirtana with a philharmonic orchestra. Maharaja is a Nashville, Tennessee, musician, and he has brought his music up to that standard of dovetailing.)
Joseph Mok, who filmed the Holi Festival for Voice of America, posted a 7 minute segment on Youtube. It is a very well, professionally done piece which will be featured in "Cultural Odyssey", a TV show which is viewed by 30 million Chinese in Taiwan, the Mainland, Singapore, and Macao.
At one point Caru, the MC, got the crowd saying, "Welcome to Spring" in Cantonese for the benefit of the Chinese audience. That is the meaning of the three Chinese characters which are imposed on the sceen at one point.
| | |
| --- | --- |
| | Sri Bhaktisiddhanta Vaibhava, tho biography of Srila Bhaktisiddhanta Saraswati over twenty years in the making, is now available. |
What can Dualities do?

Toronto, Ontario

On walks I am constantly reminded of life's dualities. As soon as I step outside I will decide which way to wear my chuddar (shawl). It's either tossed over the shoulder or wrapped around the torso in cooler weather.

It is a cold May. April was gorgeous. What a reversal of situations.

Here's another duality. The birds sing incredibly nice at this time of year. What would the world be without those fabulous singers. Yet some of these feathered friends are known to be major carriers of tics who create lime disease. I have a personal friend who spent his time as a monk in our ashram here (before he got married) and who has contracted the disease. He swears it was the little finches that arrived at his backyard that were the carriers. He explained to me that initially he saw them as cute critters but now his view of them has altered somewhat.

After today's walk and onto some administrative work circumstances put me in a non-hostile disagreement with a colleague. By the time the day was over we were on friendly terms despite an emotional stir. Such is the nature of this world.

On the topic of duality I am always reminded of Chapter 2 of the Gita wherein Krishna states "winter and summer seasons, like happiness and distress , arise from sense perception. From this we learn tolerance."

6 KM
Another Visit

Toronto, Ontario

A sannyasi monk came to visit our temple today. He was from a mission other than ours while at the same time I'm sure we share similar values. Perhaps in his late 50's, I spotted him reading the plaques alongside the paintings of Krishna. Minutes later we had the chance to sit and talk.

He told me his name and where he's from. He explained he's from Gujarat (the name was inaudible to me). He was pleasant and inquisitive. One curiosity was about our participation on the ethnicity of our community.

"There is a large response from people of Hindu decent," I explained, "but you'll find a good number of people from all backgrounds, including local people. The thing about Canada and the U.S. is that they are nations of immigrants who quickly become accepted as citizens." I referred to the influence and magnetism of our guru, Srila Prabhupada, who came in the sixties, and drew an attraction from people, whether black, white or brown.

The swami nodded his head. "It was the time of the hippies who were looking for spiritual answers. They were on a quest."

We both were on a consensus. The times were more innocent then, an era also of liberalism and with that comes openness, respect, many good things while simultaneously inviting promiscuity. It is another form of duality. Hence, we are talking about the material world and its very nature of being good, bad and ugly.

The swami struck me as being highly orthodox and well read. After a few minutes he and his two lay member associates decided to part, their curiosity appeared satisfied. Warm protocol followed. As they left the room of our conversation I wished and hoped that I had done at least a fair job at letting them have a good experience.

Anyone who comes to a spiritual center should have a good experience and should desire to make another visit.

4 KM
Dear devotees, Please accept my best wishes. All glories to Srila Prabhupada. It's been nearly a month since I last communicated with you. I'm sorry about the delay, but life has been very busy. The main thing I've been doing is trying to finish my guide book to Vrindavana town, which I hope will come out before [...]
May service bring us closer!
It is all about the company you keep!
Towards strongether brotherhood and sisterhood!
Suryia and Roscoe live at the Tigers sanctuary in Myrtle Beach , South Carolina
The orangutan was in the rescue center and was not doing well. This old hound wandered in truly emaciated and the orangutan took to him the moment the dog arrived. He stayed with the hound night and day until he was well and during the process found a reason to live. They are now inseparable.
Give a little heart!
Strengthen our relationships
Emapthy!
Compassion!
"In short, a compassionate poor man may consider others' pains and pleasures with empathy. A poor man is seldom puffed up with false pride, and he may be freed from all kinds of infatuation. He may remain satisfied by whatever he gets for his maintenance by the grace of the Lord."[KB 10: The Deliverance of Nalakuvara and Manigriva]
Do we ever think about desire, and fulfilment of our desires? We desire so much and is the nature of material life we wish that desire to be fulfilled NOW!, fame, fortune and prestige are usually the motivation. But have we thought how Krishna fulfils our desires? I was reminded of an event some years ago, it's [...]
dharma pathe giya tumi loho harinam
tabe tumi anyere koriba paritran
jata saba dasyu cora dakiya aniya
dharma-pathe sabare laoyao tumi giya
"Embarking upon the path of dharma, chant the holy name of Lord Hari. Then you will also deliver others. Now please go and call as many thieves and criminals that you can; gathering them together, cause them to similarly adhere to the path of dharma." [Ref. VedaBase => Song 1]
Indradyumna Swami kirtan – Vrindavan kartik 2009 – Part 4/5

More Recent Articles
---
Click here to safely unsubscribe now from "Planet ISKCON" or change your subscription or subscribe

---
---
Unsubscribe from all current and future newsletters
powered by
FeedBlitz
---
Your requested content delivery powered by FeedBlitz, LLC, 9 Thoreau Way, Sudbury, MA 01776, USA. +1.978.776.9498