PLANET ISKCON


Here are the latest updates for
By Vijaya das
World Sankirtan newsletter for the month of June 2010 has been published for the pleasure of Srila Prabhupada
You have gotten this rare human birth after transmigrating though 8,000,000 births and deaths in the lower species. This human form is unique because it gives you an opportunity that you did not have in those other forms. It gives the opportunity to escape the cycle of birth and death and regain your original eternal, full-of-knowledge, and full-of-bliss...
Srimad Bhagavatam 11.22.56 - Only one path. Either away from Krishna or towards Krishna.
Dear Gauranga Kishore Das Prabhu,

Please accept my humble obeisances. All glories to Srila Prabhupada.

Thank you for this post. I have been reading your blog for ~2 years with much interest, mostly to read 'Krishna Katha', but haven't posted a comment here before.

I am writing this comment to put forward both a question and a possibility. Let me first clarify my stand on 'evolution': Ever since being introduced to the Vedic scriptures (in particular, the concept of Yugas, Mahaygaus,etc.) I have assumed that the modern theory of evolution is incorrect.


However, I have recently realized that the idea of evolution on this particular planet Earth is perhaps not necessarily incompatible with the Vedic paradigm. After all, the Vedas tell us that after death, the soul enters a new body, in accordance with the quality of consciousness that it possesses at the time of death. However, this new body need not be on the same planet. This suggests, that in the context of eternal time, it is not at all unreasonable that the Earth may have taken millions of years to develop life until finally the human form of life evolved and was made available to souls needing to enter the human form. These souls may have existed in different bodies on different planets, or even in different universes. The Vedas tell us that there are innumerable planets within a material universe, and innumerable such universes.

My question is: Do you know whether the Srimad Bhagawatam specifically explains that evolution in incorrect? Does it say that souls from one planet must enter bodies on the same planet after death? Does the understanding above make sense?

I recently read a book written by Francis Collins, the lead scientist of the Human Genome project. Dr. Collins is a Devout Christian and yet he believes in the theory of evolution. He has explained in his book how the two are not necessarily incompatible or conflicting. While Dr. Collins's commentary is with the Christian backdrop, many of the realizations he has developed through his own devotional service, are unmistakably Vedic in character. Reading his book prompted me to think about whether evolution and the Vedic scriptures are in fact compatible. It is not uncommon to find devotees within the movement sharply attack evolution, but perhaps we must stop to consider whether there is anything contradictory in the idea at all.

I eagerly await hearing your thoughts.

Love,
Suhas
From the Bhagavad Gita we understand that the soul is indestructible and the body is. The person within the body never changes but the body changes (BG 2.13). Therefore when the body is born, growes old and ultimately dissolves, still the person remains. This is true because if we analyze our own "person", we will realize that the "I" we relate to is the same since early childhood but the "body" we relate to seems to dwindle with age. Yet for some reason, we are convinced that the unchanging feeling of "I" and the changing "body" is one and the same thing.
This oneness has been proven wrong recently in a personality study. Of course, the goal of the study is not to disprove the body-soul theory but to disprove that the personality changes with age.
Doctoral student and original author infers from his personality study that "we remain recognizably the same person". Personality implies person and the person is recognizably the same from early childhood till death thus vindicating the 5000 year old knowledge contained within the Gita that the person is changeless whereas the body changes ultimately implying that we are not the body but something other than the body.
However, what is interesting is at the end the author states that personality is part of us, part of our biology. He equates personality with biology as one. That means biology is also constant and unchanging. But this cannot be true as we constantly experience biological changes taking place in our body, how then, can an unchanging personality be equated with a changing biology?
This obvious contradiction exposes the fallacy of modern day thought and the hypocrisy associated with it - all in the name of knowledge & evidence!
Hare Krishna
A City Bigger than Athens? Sandeep Mishra, Aug 7, 2010,
Just outside Bhubaneswar, around 2,000 years ago, stood one of old India's biggest cities. When they chanced upon Sisupalgarh, excavators could only gape in astonishment at its modern ways  Sisupalgarh sounds like a happening settlement by historic standards: a sprawling urban settlement that housed 20,000-25,000 people, street-linking gateways, pillared meeting halls, water storage systems and disposable vessels for daily use.
In one of the richest hauls for archaeologists in the country in recent times, a 12-member Indo-American expert team discovered the remains of a city from the early historic period in the outskirts of Bhubaneswar two years ago. 
The team, comprising representatives from Deccan College, Pune, and the University of California, in collaboration with the ASI, had conducted surface excavations at the fortified site first reported by Prof B Lal in 1948. Fresh excavation was restarted in 2005 to learn more about this mystery city. A large quantity of debris, including household pottery and terracotta ornaments, were discovered during the exercise.  Enthused over the findings, the head archaeologist of the excavation, Monica L Smith from the University of California, had then told TOI: "This is the most visible standing architectural monument discovered in the country so far. It is a huge city existing about 2,000 years ago." The pillars were possibly part of a gigantic structure and used for public gatherings.
According to an archaeologist from Deccan College, Pune, R K Mohanty, a city could be known from its walls. "When it has such well-built walls and such a big expanse, it means it was a very important city," he says. Explaining the importance of the ancient city, Mohanaty says Sisupalgarh has four gateways and could have housed a large number of people (compare this to the 10,000 Athens could manage). From photographs taken through geophysical research methods, the team had found that a huge urban setup, a much larger area than could possibly be excavated, had existed at the site. "The findings were mind-boggling. The lifestyle of the people then could be more advanced than present-day life," Smith had said. "Potteries found are polished and have ownership marks. The huge number of cups and bowls suggest people then practiced a use and throw system."  It is hard to say what sent Sisupalgarh into terminal decline. The data and findings when they will be made available to scholars could lead to a conclusive answer.
http://timesofindia.indiatimes.com/articleshow/6270354.cms?prtpage=1
Please accept my humble obeisances. All glories to Srila Prabhupada!
Krsna acts in so many wonderful ways . . . Sometimes He attracts innocent souls by books . . . Sometimes He attracts innocent souls by the smell of incense . . . Sometimes He attracts innocent souls by music/mantra . . . and sometimes He attracts innocent souls by food and the nice aroma of spices . . .
Once I was visiting America Best for my eye exam. The technician did a bunch of preliminary tests on me. Afterward she asked, "Which bubble gum are you chewing? It smells soooooo good."
I said, "I always keep cardamom [an Indian spice] in my mouth." I gave a bit to her from the small box in my pocket.
She asked, "Where can I get more of this?"
"You can get not only the spices but the full flavor of Indian food, music, dance, and costumes at one place," I replied. I gave her the address of our Boise temple.
Since then she has been coming regularly to our Friday evening Bhagavad-gita class and to every Sunday Feast. Now she wants to sponsor the Sunday feast! She has purchased so many of our books, she is chanting a couple of rounds every day and has become a vegetarian. Of course, the devotees are taking very nice care of her.
After this experience I realized that the Krsna consciousness movement is destined to spread all over the world, since innocent souls are everywhere and are waiting for devotees. Lord Caitanya just wants us to take credit by taking part in this movement.
Lord Caitanya said, yare dekha, tare kaha 'krsna'-upadesa/ amara ajnaya guru hana tara' ei desa: "Instruct everyone to follow the orders of Lord Sri Krsna as they are given in the Bhagavad-gita and Srimad-Bhagavatam. In this way become a spiritual master and try to liberate everyone in this land."
Your servant, Shri Hari Dasa Boise Idaho USA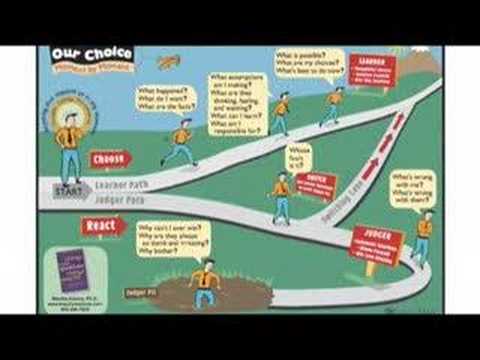 Please accept my humble obeisances. All glories to Srila Prabhupada!
Krsna acts in so many wonderful ways . . . Sometimes He attracts innocent souls by books . . . Sometimes He attracts innocent souls by the smell of incense . . . Sometimes He attracts innocent souls by music/mantra . . . and sometimes He attracts innocent souls by food and the nice aroma of spices . . .
Once I was visiting America Best for my eye exam. The technician did a bunch of preliminary tests on me. Afterward she asked, "Which bubble gum are you chewing? It smells soooooo good."
I said, "I always keep cardamom [an Indian spice] in my mouth." I gave a bit to her from the small box in my pocket.
She asked, "Where can I get more of this?"
"You can get not only the spices but the full flavor of Indian food, music, dance, and costumes at one place," I replied. I gave her the address of our Boise temple.
Since then she has been coming regularly to our Friday evening Bhagavad-gita class and to every Sunday Feast. Now she wants to sponsor the Sunday feast! She has purchased so many of our books, she is chanting a couple of rounds every day and has become a vegetarian. Of course, the devotees are taking very nice care of her.
After this experience I realized that the Krsna consciousness movement is destined to spread all over the world, since innocent souls are everywhere and are waiting for devotees. Lord Caitanya just wants us to take credit by taking part in this movement.
Lord Caitanya said, yare dekha, tare kaha 'krsna'-upadesa/ amara ajnaya guru hana tara' ei desa: "Instruct everyone to follow the orders of Lord Sri Krsna as they are given in the Bhagavad-gita and Srimad-Bhagavatam. In this way become a spiritual master and try to liberate everyone in this land."
Your servant, Shri Hari Dasa Boise Idaho USA
Krsna consciousness means always thinking of Krsna. Your consciousness should be absorbed in Krsna thought. Therefore we give different varieties of engagement, Krsna consciousness. We should not divert our energy. Now when we are selling book, that is Krsna consciousness. We are selling book. But if we think that the selling book may be diverted into selling jewelry, that is not very good idea. That is not very good idea. Then we become again jeweler. Punar musika bhava. Again become mouse. We should be very much careful. Our Krsna consciousness cannot be diverted. Then you are gone to hell. Even there is danger, even there is suffering in Krsna consciousness, we should tolerate. That is the instruction of... We should welcome such danger. And pray to Krsna. What is that prayer? Tat te 'nukampam su-samiksamanah [SB 10.14.8]. "My dear Lord, it is Your great mercy that I am put into this dangerous position." That is the viewpoint of devotee. He doesn't take danger as danger. He takes: "It is Krsna's mercy." What kind of mercy? Now bhunjana evatma-krtam vipakam. "Due to my past activities, I was to suffer so much. But You are mitigating that suffering, giving me little suffering.
>>> Ref. VedaBase => Srimad-Bhagavatam 1.8.25 -- Los Angeles, April 17, 1973
My mind wandered a bit, but I brought it back under the control of the higher self and paid attention to the syllables of the holy name. Over the years it's become a routine, and it's hard to be fervent every morning, but I have trust in the efficacy of the yajna.
From
Bhajan Kutir #34
www.sdgonline.org.
3:45 A.M.
I've had constipation for three days. I took a laxative twice, but it didn't work. This morning I got up at two o'clock and began chanting, but my chanting was slow because of the discomfort in my bowels. I chanted eight decent rounds paying attention to them although they weren't fast. Narayana came up and he gave me two enemas and that released the plug and allowed the laxative to work. So I don't have much of a japa report to make today because of all the bodily discomfort. I'll have to make up my rounds later. Nevertheless I did chant, and it was comforting. I was at my post despite the inconvenience, and I chanted as quickly as I could. I thank Krishna for allowing me to chant under difficult conditions.
Japa with constipation,
he can't do it very well.
But he struggles and chants
eight smooth rounds
while waiting for relief.
The ultimate relief is
when the mind releases
the mantras, and you
go to Krishna despite
your physical trouble.
I heard of a man who had many
broken bones and lay
in bed in traction,
but the nurse put his
beads in his hands.
He died in six months,
but he was cheerful
and grateful to chant.
I have had only a slight
inconvenience, and I too
am grateful to be able
to utter harinama.
www.sdgonline.org.
Prabhupada Smaranam
Srila Prabhupada is on the vyasasana in a small temple room. The hall is packed with shaven-headed devotees. It appears Prabhupada is giving a lecture. He was a world-traveler and stopped wherever there was a temple, even a small one, to preach the message of Lord Caitanya. The devotees are quietly attentive, and Prabhupada is effortlessly giving a speech. We cannot actually say it is effortless, because he had to exert everything to make his points clear although he was thoroughly familiar with the subject matter. The thoughts, examples, and arguments flowed from his speech. He spoke on the topics of the Srimad-Bhagavatam verses but digressed to give analogies and roam to other parts of the philosophy. He was a skillful speech-maker. He would roam off the subject matter for a good portion of the lecture but then come back to the main points to close it out. His talks were not rambling but like prepared lectures.
He probably started off with the exact translation topic, but then something occurred to him important and would catch his attention, and he would talk on that for maybe fifteen minutes before coming back to the subject of the verse. It was all relevant and important, never trivial or mundane. He often spoke against the mayavadis or told stories from Krishna's pastimes. Sometimes he would remind the devotees of their special duty to preach Krishna consciousness, to be preachers and spread the word. They listened earnestly and took what he said personally, as a duty to carry out.
Prabhupada spoke for about half an hour and in later years he rarely asked for questions. He just said, "Thank you very much" and ended his speech. Then he would hold a kirtana. The morning program, when Prabhupada was in your temple, was vital and inspiring. The talks were all recorded and heard by devotees all over the world. We still have them today, and they are important samples of brahma-sabda, or hearing Krishna's message from the authorized source. Prabhupada's lectures are available for old and new generations, and they are extremely important sources of inspiration.
www.sdgonline.org.
1.
I've been going back to books
I wrote twenty years ago and
pulling out improvised poems
and combining them with
prayers of today, but
I can improvise today:
"This is the bhajana belt
and Gauravani sang yesterday
in Woodstock. Saci
had a baseball catch with
Laksmana and Keli-lalita
took her daughter Kaulini
to a cross-country race.
Mother Kaulini has the Bose
earphones on and is typing
interviews of ISKCON women.
I spoke with Ollie,
and he gave a good idea for
Healing House. Nara
is caring for me like
a close friend.
Baladeva from
Trinidad is cooking
with hesitation
but good.
"Monk's Mood" gives me
some mid-poem energy
to continue. I've had two
headaches before 5:30 A.M.,
and Nara wants to smash
them but they linger.
2.
That's the improvisation. Now the head.
The atmarama verse
is analytical Sanskrit
by Caitanya Mahaprabhu
to Sanatana, and it gets
a little tedious
for a longer section
and one yearns for
Krishnadasa Kaviraja
to write as a master of
giving out nectar and
analysis.
In the atmarama chapter
he tells a story of Mrgari
the hunter. I wrote it
into a novel, Visnu-ratha-vijaya for modern
readers in 1991.
3.
The head is the atmarama verse
and bowing down at the feet
of Rupa and Raghunatha.
"Evidence" is Monk's difficult
tune but Trane can improvise
it expertly in 1950s style.
You don't have to go back to
the old prose books,
you can take out improvisation
today and give us
a head of Prabhupada's
eternal 1970s talk.
www.sdgonline.org.
Healing House

Bob came back to see the Swami in two days.
"The Catcher in the Rye was great!" he beamed. "I told my English teacher, Mr. Murphy, about it and he highly recommended it too."
"Oh, I am glad!" said Swami Rupa.
"I really identified with Holden Caulfield and how he is pained by seeing all the phoniness in the word. I feel he is like a real person and not just a character in fiction. Mr. Murphy told me I should ask you to lend me one of the books you have written."
"I can do that. I've written so many books, so I have to think which one to give you. I know one which is pretty popular with students. It's called Photo Preaching. It's about an undercover character who keeps a strange diary. It's filled with photos, and he comments on them. It's sprinkled with Krishna philosophy, but it's mainly an entertaining interior adventure. Want to try it?"
"Sure," said Bob.
"Here it is. This photo on the cover is my friend Ollie's favorite. This young man sitting on the bench and eating his lunch is thinking of a stylish girl, who is approaching him. He is shy, and he is not looking up to her and tells both of their thoughts." "Sounds good, I've brought some of my writings which you asked for. Some poetry too. I am just a beginner."
"Everyone has to begin. I'm interested to see what you've done."
"Another thing. Can I show your book to my English teacher?"
"You can. It sounds like he's a real mentor for you." Bob smiled, "I think I've got two mentors now." He then seemed embarrassed. "I think I have to go now. I'll see you soon."
"Yes," said Swami Rupa, "Come back soon."
Bob did not come back for a week, in the meantime the Swami read his writing. The school essays were mostly regurgitations of what the teacher and books taught. They were not very original,  but they were well expressed.  He had obviously done his homework and listened  carefully in class. The poems were more interesting. He wrote a poem on Stuyvesant Falls that began, "The sheets of water falling down from a great height/ and smashing with a thunderous roar/ and  running in riverwhite…"—
that was vigorous and picturesque. Some poems were of teenage angst that expressed his loneliness and feeling of estrangement. The Swami read them with a feeling of appreciation that Bob dared to express his inner feelings and been willing to share them. He wanted to encourage him, and he felt no mood of judgment or literary criticism. Here was a naked voice, crying out.
When Bob showed up again he pronounced Photo Preaching a "cool book." He liked the fantastic elements of how the cover-up man wrote dairy from places like "Shivervalle,"  dated "Thurpsday" and "Persnickety Park." He liked the poems and the humorous commentaries on the photos and the profused use of street photography. "Indirectly there were a lot of Krishna teachings in the book, and I found them interesting in a non-preachy way."
Swami Rupa was gratified. He discussed Bob's writings. "I can see why you get an "A" on all these papers. You are an excellent student. And they have got lots of good insights."
"Well they're school papers," said Bob in a self-deprecatory way.
"Good school papers. I admit I was more interested in the poems. You have a lot of courage to write about themes of loneliness and discomfort. They were very honest, and that is one of the things I admire most in poetry: truthfulness.  And your nature poems about the forests and waters of Stuyvesant Falls were lyrical and lovely. They reminded me of nature poems by other poets I like." The Swami recommended that Bob read the poetry of Mary Oliver, and he lent him two volumes. Bob basked in the praise.
I lent Photo Preaching to my teacher, Mr. Murphy, and he just briefly told me he liked it. But he wrote you a letter. Bob handed over a sealed envelope. "Can I read another of your books?" The Swami lent him Dear Sky: Letters from a Sannyasi, he said they were creative letters written to unusual persons, like to bugs, flowers… "There's even one to the moon."
"Sounds far-out," said Bob. And he took the book. "I'll try writing some more poems so I can show you."
"Yes, you should always be working on a poem—if you want to be a poet."
"I never thought of myself as a poet," said Bob, "but sounds like a good idea."
They parted with some excitement. The conspiracy was growing.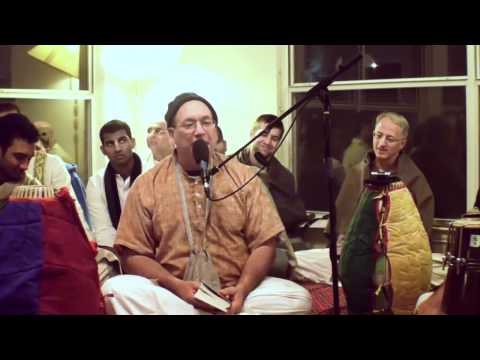 Lecture on Bhagavad Gita, Chapter 4, Text 10 by Chaitanya Chandra das.  The lecture came to an abrupt end when everyone had to move their cars when the police threatened to ticket for minor infractions.  
Dallas, TX
2010-01-04 
TRANSLATION
Being freed from attachment, fear and anger, being fully absorbed in Me and taking refuge in Me, many, many persons in the past became purified by knowledge of Me -- and thus they all attained transcendental love for Me.
PURPORT
As described above, it is very difficult for a person who is too materially affected to understand the personal nature of the Supreme Absolute Truth. Generally, people who are attached to the bodily conception of life are so absorbed in materialism that it is almost impossible for them to understand how the Supreme can be a person. Such materialists cannot even imagine that there is a transcendental body which is imperishable, full of knowledge and eternally blissful. In the materialistic concept, the body is perishable, full of ignorance and completely miserable. Therefore, people in general keep this same bodily idea in mind when they are informed of the personal form of the Lord. For such materialistic men, the form of the gigantic material manifestation is supreme. Consequently they consider the Supreme to be impersonal. And because they are too materially absorbed, the conception of retaining the personality after liberation from matter frightens them. When they are informed that spiritual life is also individual and personal, they become afraid of becoming persons again, and so they naturally prefer a kind of merging into the impersonal void. Generally, they compare the living entities to the bubbles of the ocean, which merge into the ocean. That is the highest perfection of spiritual existence attainable without individual personality. This is a kind of fearful stage of life, devoid of perfect knowledge of spiritual existence. Furthermore there are many persons who cannot understand spiritual existence at all. Being embarrassed by so many theories and by contradictions of various types of philosophical speculation, they become disgusted or angry and foolishly conclude that there is no supreme cause and that everything is ultimately void. Such people are in a diseased condition of life. Some people are too materially attached and therefore do not give attention to spiritual life, some of them want to merge into the supreme spiritual cause, and some of them disbelieve in everything, being angry at all sorts of spiritual speculation out of hopelessness. This last class of men take to the shelter of some kind of intoxication, and their affective hallucinations are sometimes accepted as spiritual vision. One has to get rid of all three stages of attachment to the material world: negligence of spiritual life, fear of a spiritual personal identity, and the conception of void that arises from frustration in life. To get free from these three stages of the material concept of life, one has to take complete shelter of the Lord, guided by the bona fide spiritual master, and follow the disciplines and regulative principles of devotional life. The last stage of the devotional life is called bhava, or transcendental love of Godhead.
According to Bhakti-rasamrta-sindhu (1.4.15-16), the science of devotional service:
adau sraddha tatah sadhu-
sango 'tha bhajana-kriya
tato 'nartha-nivrttih syat
tato nistha rucis tatah
athasaktis tato bhavas
tatah premabhyudancati
sadhakanam ayam premnah
pradurbhave bhavet kramah
"In the beginning one must have a preliminary desire for self-realization. This will bring one to the stage of trying to associate with persons who are spiritually elevated. In the next stage one becomes initiated by an elevated spiritual master, and under his instruction the neophyte devotee begins the process of devotional service. By execution of devotional service under the guidance of the spiritual master, one becomes free from all material attachment, attains steadiness in self-realization, and acquires a taste for hearing about the Absolute Personality of Godhead, Sri Krsna. This taste leads one further forward to attachment for Krsna consciousness, which is matured in bhava, or the preliminary stage of transcendental love of God. Real love for God is called prema, the highest perfectional stage of life." In the prema stage there is constant engagement in the transcendental loving service of the Lord. So, by the slow process of devotional service, under the guidance of the bona fide spiritual master, one can attain the highest stage, being freed from all material attachment, from the fearfulness of one's individual spiritual personality, and from the frustrations that result in void philosophy. Then one can ultimately attain to the abode of the Supreme Lord.
Download:
2010-01-04 - 7 - Saha Home Program - Lecture - Chaitanya Chandra das - BG 4.10.mp3
1968 August 10: "Yes, this is very nice that you would like to go to the Brahmacarini asrama. It is not very far so you can come here to visit. And when you come here, we shall talk together, and I shall initiate you as my disciple if you so desire."
Prabhupada Letters :: 1968
1974 August 10: "Whatever instruction you have received from me, just try to follow to your best. You must keep your sannyasa stage, because you have taken it from me. I do not want any personal service from you - but I want to keep you engaged in Krsna's service."
Prabhupada Letters :: 1974
1975 August 10: "I am now organizing in Europe and America many farm lands so that my devotees can live there peacefully, grow their own foodstuffs, produce cloth, and save time for chanting Hare Krishna."
Prabhupada Letters :: 1975
1975 August 10: "This place is about 180 miles from Paris, and there are about 100 devotees. They are keeping cows with great enthusiasm. They are also chanting Hare Krishna also village to village in buses."
Prabhupada Letters :: 1975
1975 August 10: "That you are expecting 30,000 people for Jhulana Yatra is wonderful. You should distribute liberally prasadam. Let each man be given prasadam. That is our special program."
Prabhupada Letters :: 1975
With great pleasure, we invite devotees worldwide to participate in the Parikrama of Puri dhama- Sri Kshetra Parikrama 2010. For the past six years, this parikrama has been conducted very successfully, with increasing number of devotees attending the parikrama a year after year. Last year more than 6500 devotees participated in the parikrama.
"In this age of Kali, there is no otherway, there is no other way, there is no other way for spiritual progress other than the chanting of the holy name, the chanting of the holy name, the chanting of the holy name of the Lord."
The verse above is the heart of our beautiful movement and performing Maha Mantra Kirtan is the heart beat, so to take heat of this message and to remember His Grace Aindra Prabhu (The emperor of 24 Hour Kirtan). we are happy to present Mayapur New Years Eve 24 Hour Kirtan.
"We all need an education in the obvious." - O.V. Holmes
Change Your Questions Change Your Life
Movement of Feet

Toronto, Ontario

There's an optimism in the air. Humidity is down and so is the heat brought down to a comfortable 24 degree Celsius. That means feet are happy too.

I can tell you, though, whose feet are not happy. It's those that don't move.

Despite injury two actors in our troupe, Gaura who got slice in the foot by the villan's knife, And Nitai, who sprained his ankle on top of his sore knee, are just that troupers. Nothing stopped them from moving forward with a splendid performance at Meadowvale theatre . All other leg work was executed quite well. There's two chorus line sessions in the drama, "The Eigth Boy". A demon dance in addition to cowherd boys wrapping and break dancing to the joy of eating sweets puts the drama into a kind of musical classification.

The theatre got filled holding a capacity of a modest four hundred seats. It was a performance appreciated by all. One highlight was Montreal's Boris Michel who came to be the jolly bhramin and later a notorious wrestler to challenge Krishna.

It was yesterday morning that I saw the leaves on the trees perfectly still. The day before Boris and I walked to Rosedale park and took a break at a park bench. I didn't exactly pray but wished that those leaves would dance by the force of a relieving breeze.

Today, Vayu, the wind God, did end his absence and made possible the movement of those leaves. And as they danced through hours until evening so did our actors move to the sound of music.

6 KM
Monk Drunk on Drama

Toronto, Ontario

The major reason for my being grounded in one place for this stretch of time is to give my all to a drama production, "Krishna The Eigth Boy ". Many hours go into this hour and a half production. Rehearsals are intense and lengthy. Even in a spiritual setting, the temple room, undercurrent dramas may be at play between some of the actors. It's nothing too serious that can't be resolved. As director I have to think "the show must go on."

You immerse yourself in service and try to encourage those working with you to do the same. You keep engaged. "An idle mind is the devil's work shop."

It is rather engaging, come to think of it, taking the initiative to produce a story about Krishna who remains one of the most mysterious persons you could ever read about. So multifarious are His pastimes that it's difficult to fathom sometimes. So heroic are his deeds that He has to be perceived as someone beyond the human category.

To put His life story out there for the stage is a challenge but since the task has been executed for generations, especially in India, I know that I'm one of the modest directors amongst thousands to take a crack at it. What's unique and fun about this version of His biographical doings is that it's done in English with a strong contemporary flair.

My crew of twelve Actors, and three technical people are gifted and devotional enough that we can pull off a decent rendition on Krishna's life. It is highly important for every member to give their best simply because He happens to be the most significant person in each and everyone's life.

Between the morning sadhana, administrative duties and the high pressured rehearsals I do get breathing space by walking out of the building, choosing one of the ten directions and heading out on my feet only to make a loop and come back.

8 KM
Sit Or Walk

Toronto, Ontario

Some people prefer sitting down in the lotus position for chanting on their beads. I have heard the claim that this is the superior way to chant.

I cannot agree. It is one way. The master of chanting, Caitanya Mahaprabhu, explained there is no hard and fast rules for chanting. It is really a matter of preference and you do what works for you.

My preference is walking. I feel more comfortable with his scenario. It's the oxygen, the elements interacting with you that are like nature's support system. Walking while chanting is like dancing to music.

Srila Prabhupada, our guru, needed to walk of pace each morning and chant simultaneously. The walking was for health and the chanting was for purification. Or another paraphrase on this is-walking is for the heart and chanting is for the soul.

In any event it seemed to be a formula that worked for him. It is a method that is like killing two asuras (demons) with one stone. (I prefer not to use that "bird" analogy).

I'm certainly not adverse to sitting down and chanting. Perhaps that will become a reality for me when I'm 78. But for now this antsy monk prefers mobility over something sedentary.

The reason for this explanation is that certain japa (chanting) retreats insist on indoor mantra meditation. That is like a prison for me. My good father encouraged us to walk and hit those nature trails. In our youth my siblings and I started to appreciate the God element in the out-of-doors. Chanting and trekking are totally compatible. No one will ever take that away from me.

4 KM
Forgive! Forget!

Toronto, Ontario

The sun and humidity continues to be brutal. It will be hard to forgive the actions of the sun which blazes and pulls moisture to be suspended in the air rather than leaving comfortable deposits on the ground. I was informed that at least 16 states in America have declared heat warnings.

I have learned to respect the relentless sun by dodging it like respecting the bear by staying out of it's way. Even with walking I chose early morning or later evening as times for those daily ventures. I have come to that conclusion-"respect from a distance."

If you have been "burnt" by the sun, as in sun burn then forgive and forget. To forgive is divine. What other option is there?

Two quotes from our guru, Srila Prabhupada on the subject of forgiveness are as follows:

"It is said that the beauty of tapasvi, or saintly person, is forgiveness." (Shrimad Bhagavatham 4.6.48)

"Ksama, tolerance and forgiveness, should be practiced; one should be tolerant and excuse the minor offenses of others." (Bhagavad Gita)

Dealing with the sun is one thing but handling people is another. If we have committed a mistake and hurt someone don't we wish to be forgiven? The benefit behind forgiveness is that it increases the opportunities for open-ness and communication. It takes off a heavy weight.

Two more:

"To get freedom from anger, one should learn how to forgive." (Srimad Bahagavatham 1.9.27)

Whatever is done is done; the main thing is we must not carry grudges or continue to quarrel amongst one another." (A letter)

4 KM
Will Never Forget.

Toronto, Ontario

I was waling when I heard the scream.

"You so friggin' scared us!" Yelled a young man from the moving car.

It was still dark as the sun hadn't yet had the chance to poke himself over the horizon.

The voice was not alone. Others were with him hooting and hollering over who knows what. They were party-goers and in some way they were the scary ones being unpredictable under dear beer influence.

I remember the power of intoxication and being under it's grip when in the late teens. I never went deep with it, thank God, and I never really wanted to become a victim. It was a social thing. Your were young, curious, and you wanted to live slightly dangerous.

When that party car turned it's corner I had that chance to reflect on when my life turned when having met those bald-headed creatures in front of Boni-mart at Christmas time 1972. It was winter and dark. All shoppers had retreated to their homes being that stores were now closed. The baldies (Krishna devotees) were determined in their music making, a drum and hand cymbals. Their voices were loud over the still night. It was almost like "Silent Night" in the atmosphere.

It was that night that I received a handsome copy of the "Bhagavat-Gita", which gave me enough reason to part with mild agents of mind alterations. I kissed those scary things such as weed and beer "good-bye forever!" And I would credit one of the monks, a native of Hamilton, Visvakarma by name, for handing me that golden treasure of a book.
I will never forget him for doing me that great favour.

10 KM

From Amy Harmon at the New York times, part of the "Voices From The Spill" series

…to learn the transcendental science, it is imperative that one avoid the
company of undesirable persons and always seek the company of saints and
sages who are able to impart lessons of transcendental knowledge. The potent
words of such realized souls penetrate the heart, thereby eradicating all
misgivings accumulated through years of undesirable association.
- Srila Prabhupada
The following lecture was given by H.H. Bhakti Caru Swami Maharaja on August 08th, 2010, in ISKCON Ujjain. Śrīmad Bhāgavatam Canto 3: The Status Quondash; Chapter 24: The Renunciation of Kardama Munindash; Text 13
Ratha yatra 2010 Budapest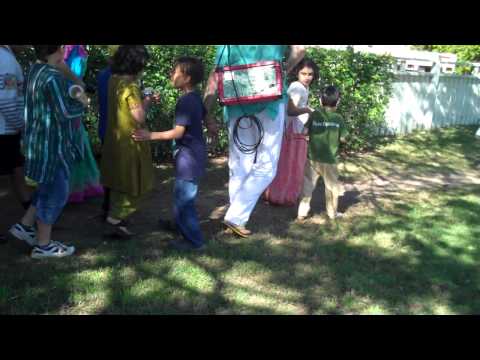 Dedicated to Professor Richard Dawkins.
No, I am not drunk and I don't think that this morning I am more demoniac
than usual; I just suspect we might be establishing an inappropriate
terminology by using the expression 'devotee care.'
If you are not already too outraged with my raising the issue, kindly let me
explain. It seems that you are still reading; thank you for giving me a chance. First of all please keep in mind that I am simply challenging the
appropriateness of the expression 'devotee care.' The activities aimed at
helping devotees in the different dimensions of their experience (physical,
emotional, social, economic, intellectual, spiritual, etc.) are certainly
required within our community. The Merriam-Webster dictionary offers some interesting definitions for
'care' as a noun, among which: "Painstaking or watchful attention" "Maintenance " "Charge, supervision " "A person or thing that is an object of attention, anxiety, or solicitude" The dictionary also offers "regard coming from desire or esteem" but it's
obviously not the only or primary definition. Used as a verb, 'care' may mean, among other things: "To feel trouble or anxiety" "To feel interest or concern " "To give care " "To have a liking, fondness, or taste" "To be concerned about" So, someone might ask, "What's wrong with 'devotee care' as commonly used in
ISKCON?" Perhaps there is nothing too 'wrong' as such but it seems that the general
and primary connotation of 'care' is of a superior taking care of an
inferior; of someone more qualified taking care of one less qualified; of
one more senior taking care of a junior. It appears that there is a strong
vatsalya mood involved. And this implicitly indicates the caregiver as
higher than the care-receiver - could this be in contrast with standard
Vaisnava attitudes? Srila Prabhupada was in Stockholm, lecturing on the four varnas, when a
young man challenged, "And I suppose you think you are a first-class man?"
Srila Prabhupada replied, "No, I am a fifth-class man. I am a servant of all
the other classes." Care-giving is very much 'first-class.' "What is wrong with first-class?"
someone might ask; first-class is fine; it's great; but it's on top, not at
the bottom as we learn to consider ourselves from Srila Prabhupada and the
previous acaryas ; providing 'devotee care' appears to implicitly indicates
a position of superiority, incompatible with the trinda api sunicena mood. Someone might argue that this is just semantics and word-jugglery; but I
would reply that words influence and shape our consciousness, in subtle but
powerful ways, and adopting a term instead of another shapes our culture,
our assumptions and our values - both at individual and collective level. Therefore, I suggest, we should be very careful what expressions we use - we
should practice some 'devotee language care.' Perhaps saying that the expression 'devotee care' is bogus is going too far;
after all many enlightened transcendentalists in our movement use it very
often - it's even become a buzzword, a politically-correct saying to jazz up
any talk and attract a favorable disposition from the audience ("He is
talking about 'devotee care'; he must be a good guy."). But I propose that
it would be better to use a different expression. "But Which one?" someone
may ask. I will tell you later; now I want to continue to harp on this concept that
'devotee care' should not be our preferred expression. Let me share with you the fact that searching the Folio, the Bhaktivedanta
Vedabase, for 'devotee care,' 'caring for devotees' and 'care for devotees'
reveals zero references among all of the recorded words, written and spoken,
of Srila Prabhupada. "Does this prove anything?" someone may ask. No, in itself it doesn't prove
anything, but it should make us reflect: If 'devotee care' is so central to
the workings of the International Society for Krishna Consciousness, if
'devotee care' is so crucial in sociological, interpersonal, intrapersonal
and spiritual matters, why Srila Prabhupada never mentioned it? "How would Srila Prabhupada use the word 'care'?" could be the next
question. It turns out that Srila Prabhupada wrote about "care of children" (Bg 2.7p
and 8.28p), students "under the care" of a guru (Bg 4.26p), that "the Lord
takes special care" of one who desires Him (Bg 5.15p), that Lord Krishna
declares that, "Whoever surrenders unto Me, proportionately I take care of
him" (Bg 9.29p), "the Supreme Godhead personally takes care of His pure
devotees" (Bg 9.34p), "Paramatma will take care of a soul surrendered to
Him" (Bg 16.1-3p), "An orphan is really poor because he has no one to take
care of him" (SB 1.5.19p). I could go on with examples, but I think it's
quite clear: In Srila Prabhupada vocabulary 'care' is for someone inferior,
a subordinate or a needy person (and it's very befitting for use by the Lord
Himselfi). So, establishing the idea of 'devotee care' as a standard inner and outer
policy appears to contravene the fundamental sentiment a devotee should
cultivate, the feeling of being in a lower position to the ones he or she
serves. After all who can really care for someone else in this world? Narada Muni
tells Yudhisthira Maharaja (a care-giver of humongous, legendary
proportions): "This gross material body made of five elements is already
under the control of eternal time [kala], action [karma] and the modes of
material nature [guna]. How, then, can it, being already in the jaws of the
serpent, protect others?" (SB 1.13.46) "But we are talking about spiritual protection." Someone may say. Yes, Srila
Prabhupada did encourage his more senior disciples to protect the junior
devotees (letter of 3 December 1971): "Now you must guide them very nicely in Krishna Consciousness, because you
are a veteran devotee and practically speaking the future of our Krishna
Conscious Society rests in the hands of my older disciples. Give them all
facility to perfect their lives by protecting them and instructing them
nicely, that is now the duty of my senior disciples." This only reinforces my concerns about the indiscriminate use of the
expression 'devotee care.' Notice the words Srila Prabhupada uses to indicate who should offer that
protection and instruction: "veteran devotee,""older disciples," "senior
disciples." What about the rest of us? And how will I decide that I have
become a veteran, older and senior devotee? Will it be by internal
realization of by a social, hierarchical (or even political) process? 'Devotee care' carries an intrinsic but unmistakable innuendo of
superiority. "I care for you Prabhu," "I will take care of this group." "I
take care of these devotees." Do you get the sense of the alleged caregiver
being a higher, benign elder? Could 'devotee care' be a well-intentioned but inappropriate term? I propose that it would be better to use something like 'serving devotees'
or 'service of the devotees.' What about using 'Vaisnava seva,' which is the exact expression used by Lord
Caitanya Himself (CC Madhya 16.70): prabhu kahe,-"vaisnava-seva, nama-sankirtana
dui kara, sighra pabe sri-krsna-carana" The Lord said, "You should engage yourself in the service of the servants of
Krishna and always chant the holy name of Krishna. If you do these two
things, you will very soon attain shelter at Krishna's lotus feet."
Serving the servants of the Lord is universal and perfectly aligned with the
siddhanta; it's perfectly conducive to the development of the right internal
mood. It does a much better job as a contemplation of one's real identity. Compare
"I am a servant of the servants of the Lord" to "I am a care-giver to the
servants of the Lord." What do you think? Service to devotees is applicable to superiors (gurus and other seniors),
peers (friends and coetaneous Godbrothers) and juniors (younger, less
experienced devotees). Vritrasura (the great incognito devotee) prays in Srimad-Bhagavatam
(6.11.24): "O my Lord, O Supreme Personality of Godhead, will I again be
able to be a servant of Your eternal servants who find shelter only at Your
lotus feet? O Lord of my life, may I again become their servant so that my
mind may always think of Your transcendental attributes, my words always
glorify those attributes, and my body always engage in the loving service of
Your Lordship?" I quote this verse because Srila Prabhupada in the purport singles it out as
quintessential: "This verse gives the sum and substance of devotional life. One must first
become a servant of the servant of the servant of the Lord (dasanudasa). Sri
Caitanya Mahaprabhu advised, and He also showed by His own example, that a
living entity should always desire to be a servant of the servant of the
servant of Krishna." Then Srila Prabhupada quotes the verse from Sri Caitanya Caritamrita (CC
Madhya 13.80), gopi-bhartuh pada-kamalayor dasa-dasanudasah, in which Lord
Caitanya says that He is not a brahmana, a ksatriya, a vaisya or a sudra;
and neither He is a brahmacari, a householder, a vanaprastha or a sannyasi:
"I identify Myself" Lord Caitanya says, "only as the servant of the servant
of the servant of the lotus feet of Lord Sri Krishna." Can you imagine changing that into: "I identify Myself only as the caretaker
of the caregiver of the servants of Krishna"? Nah. If you think that I am wrong in thinking that we should substitute the use
of the expression 'devotee care' with something more in line with our
tradition, I would like to hear your reasoning; I look forward to hear your
comments, hopefully shared in a soft, kind, 'devotee care' mood.
By Krishna Kirti Das
What is in Communism's philosophical "DNA," Marxism, that makes it so difficult to eradicate? Marxism is a genetic descendent of Western thought and culture. Because marxist philosophy draws its force from the Western philosophical tradition, other Western systems of thought like Liberalism, which have much in common with it, have been unable to defeat it
By Jambavan Das
Nearly a century ago in Russia, the oppressed found solace in the words of Karl Marx. These words were not simply the theoretical musings of a philosopher, these were words which heard the cries of the downtrodden-carrying with them the hope of a greater tomorrow, if only the powerless would band together and take hold of their destiny
By Sukanti Radha dasi
On Thursday I met with HE Monika Mohta the Minister of Culture at the Indian High Commission - Nehru Centre – United Kingdom. Her Excellency warmly welcomed me on a healthy discussion on our upcoming event which is a talk on the "Temple of Vedic Planetarium " and "Sri Mayapur" which she will be playing host to
By Nrsimhananda das
LA Rathayatra - better than anything I could have done! Greatcellent! A must see for every Lord Jagannath bhakta
By Shyamasundara Dasa
The following history from the Valmiki Ramaya is full of import for anyone who wants to be a guru, GBC, temple president or leader in ISKCON or any spiritual institution
Rādhānanda Dāsa: After receiving a tremendous response for the print edition of "Śrī Bhaktisiddhānata Vaibhava", we are pleased to present this composition as an eBook as requested by many devotees
Jagannatha Kirtanananda dasa: So this is your opportunity to attend a momentous festival that will stay with you for the rest of your life, this event has generated interests from around the world which include guests such as Mahatama Das, The famous Mayapuris, Naru Gopal Das and many many more……..it is definitely an event not to be missed
More Recent Articles
---
Click here to safely unsubscribe now from "Planet ISKCON" or change your subscription or subscribe

---
---
Unsubscribe from all current and future newsletters
powered by
FeedBlitz
---
Your requested content delivery powered by FeedBlitz, LLC, 9 Thoreau Way, Sudbury, MA 01776, USA. +1.978.776.9498
TABLA - FUENTES - FONTS
SOUV2
Balaram
ScaGoudy
FOLIO 4.2
Biblica Font

Disculpen las Molestias
Planet ISKCON - 2010
·
Planet ISKCON - 2011