PLANET ISKCON


Here are the latest updates for

Click HERE to watch the much anticipated video, "KulimeLA 2009: A Mosaic of Our Generations – Gala Evening at the Ford Theater in Hollywood."
KulimeLA 2009: Honor the Past, Celebrate the Present, Envision the Future.
To celebrate the 20th anniversary of the Los Angeles International Gurukuli Reunion, an annual gathering of second-generation Hare Krishnas, over one thousand Vaishnavas from around the world came together to share in an amazing cultural experience.
The John Anson Ford Amphitheater, nestled in the Hollywood Hills, was chosen as an ideal location for Gurukulis to come together to acknowledge their collective history and appreciate the many accomplishments of the pioneer Gurukulis throughout the past two decades.
Click HERE to visit the Kuli Mela Outlet @ Krishna.com to purchase copies of the Kuli Mela DVDs and CDs.
The Kuli Mela Association is a 501(C)(3) non-profit organization dedicated to serving an international community by supporting and encouraging its members to come together as friends in service, association and empowerment.
By Jaya Kesava das
As a child I often heard my mother say cleanliness is next to Godliness; in fact I heard it everyday almost. We were kids, there was dirt around, sand castles to make, cops and robbers to play, sweat to sweat, and clothes to get dirty
Bhakti Purusottama Swami: With great pleasure, we invite devotees worldwide to participate in the Parikrama of Puri dhama- Sri Kshetra Parikrama 2010. For the past six years, this parikrama has been conducted very successfully, with increasing number of devotees attending the parikrama a year after year. Last year more than 6500 devotees participated in the parikrama
Ortrun Gates: Gita Nagari's special country Ratha Yatra is being held on Saturday, July 31, 2010 starting at 10 am until 6 pm. Procession will be at 12 noon. Further info: http://www.gitanagari.org/
I once read a quote comparing a spiral staircase to life stating that we encounter the same lessons over and over but just at different levels.

There is a lot of truth in those words. Over and over I see how lessons, advice and situations come back full circle. When I first moved to Montreal during Kartik it struck me how I was living on the same street where my parents used to live when I was born. I had returned to where I had started (so to speak).

Similarly, I was musing over a conversation I had with my dad today. The gist of it was this- I need to go deeper. It's something I've known I should do for a long time now, but I think what is preventing me is that I'm not able to maintain my determination to remain single-minded and focused.

It reminded me of a conversation I had with my spiritual master once. I had asked him, "What should I look for in a spiritual master?" He replied, "You need someone who grounds you."

Both these conversations hold significant visual images of earth and stability. Krsna Consciousness is a wonderful process, but it is very easy to stay on the superficial, top surface. Whether it be service, relationships, chanting, etc..the list can go on and on. But it's not those "things" that help us, it is the quality of interactions and the consciousness behind it.

Becoming deeper to me means putting down deep roots such as sincerely chanting, hearing and reading. It also takes time. I need to til the soil through introspection. Go through the arduous task of identifying the weeds of my anarthas, take increasing shelter in the nourishing soil of the Holy Name and continue watering those roots with vaisnava sanga.

And what if I don't? Well, I think I'll just keep coming back to this realization: all those lessons, advice and situations I experienced are there for only one purpose- to help me take shelter and go deep in becoming truly Krsna conscious and I'll keep encountering them over and over until I really imbibe them. I pray for the mercy of the vaisnavas that I may be blessed as I re-begin my journey to become and go deeper in hopes of one day becoming a strong, deep-rooted servant.
"Hey Bhakti," her eyes were wide. "Which one do you like better, the sun or the moon?"
I was utterly unarmed. Usually
I'm
the one asking the hypothetical questions.
I studied her for a moment and a slow smile crept up my face. "Why... the sun."
"Why?" she persisted.
And so I gave her my reasons - the sun is bright, steady, and helps us all to grow. "Which one do
you
like better?" I asked.
"The moon," she said instantly. I smiled to think that maybe she liked the moon because her name means 'the maiden with the moon-face'.
She told me her reason with a grin and then swam off, and I just stood there, more unarmed by her reason even than her question.
Later that evening, the whole Kishori Yatra sat on the beach around a campfire under an almost-full moon. We had a weird talent show, we sang some songs, and then... we asked hypothetical questions. Everyone threw around gross and crazy questions that had us all laughing.
Then I called out, "Well, which one do you prefer, the sun or the moon?"
Everyone had their answer - the sun because it's cheery, the moon because you can look at it... some answers were scientific, some were just based on feeling.
Finally I said, "You see, Chandramukhi asked me this question earlier today." I looked at Chandramukhi across the campfire. "You want to tell everyone what your answer was?"
She shook her head.
"Please?"
She shook her head again, and I knew she'd never say it. She's a shy girl.
"Go ahead," Yamuna, her mother, said. "Just say it, Bhakti,"
"Yeah, we all want to know!" some girls chorused.
"Well," I began. "She said that she loves the moon more... because Krishna and the gopis dance under the moon for the rasa dance."
Sighs and "wow"s chased around the campfire circle. Some of us glanced up at the moon, which shone down on us in silver shadows.
"That answer trumps all," one girl sighed.
I couldn't agree more.
It's 4.00am in Perth, Western Australia. I rose early - 2.00am - a bit earlier than most of you, I guess - to prepare myself for today's Vegan Cookery Class in Fremantle.
Putting on a series of classes so far from home base requires precision micro-management. I've been doing this same service for over thirty years now, so I have certainly fine-tuned my style. With over 3000 classes under my belt, I feel confident I have found my life's vocation. I say that with a twinkle in my eye and a slight smile...
Ok, I depart at 6.00 am today to transform a live-music cafe into my cookery space for the day. Guests arrive 9.30 for a 10.00am start, and then we have 'Action' once again. I'll take some photos for you.
Here's a pre-loved blog entry that might educate, entertain and make you crave that most ancient of desserts - rice pudding.
Rice puddings are found in nearly every area of the world. Recipes can greatly vary even within a single country. The dessert can be boiled or baked. Different types of pudding vary depending on preparation methods and the ingredients selected. The following ingredients are regularly found in rice puddings.
rice - long/short grain white rice, brown rice, black rice, basmati, or jasmine rice milk - (whole milk, coconut milk, cream or evaporated) spices - (nutmeg, cinnamon, ginger etc.) flavourings - (vanilla, orange, lemon, pistachio, rose water etc.) sweetener - (sugars, honey, sweetened condensed milk, fruit or syrups)
The following is a short list of various rice puddings from different regions.
East Asia
Kao Niow Dahm (Thai) Black Rice Pudding, Banana Rice Pudding (Cambodian), Babao Fan (Chinese) Eight Treasure Rice Pudding, Pulut Hitam (Malaysian) Black glutinous rice pudding,
South Asia
Kheer
(Pakistani/Indian) with slow-boiled milk,
Firni
(Pakistani/Afghan/North Indian) with broken rice, cardamom and pistachio served cold.
Middle East
Firni
(Afghan/Pakistani) Rice ground to powder cooked with milk and sugar, usually flavored with cardamom, garnished with slivers of pistachios and almonds, as well as with gold or silver warq (decorative, edible foil). Today, restaurants offer firni in a wide range of flavours including mango, fig, custard apple, etc.
Sütlaç
(Turkish) with milk and vanilla,
Muhallebi
(Turkish) with rice flour,
Moghlie
(Arab) with anise and ginger,
Riz bi Haleeb
(Arab) with rose water,
Shola-e-zard
(Persian) with saffron,
Europe
Arroz con leche
(Spanish) with cinnamon and lemon,
Arroz Doce or Arroz de Leite
(Portuguese) with milk, cinnamon and lemon,
Budino di Riso
(Italian) with raisins and orange peel,
Milchreis
(German) with cinnamon or cherries,
Mliena ryža,
(Slovak),
Orez cu lapte
(Romanian) with milk and cinnamon,
Risengrød
(Danish) with milk and cinnamon,
Risalamande
(Danish, after French: Riz à l'amande) with whipped cream, vanilla, and almonds, often served with cherry sauce,
Ryzogalo
(Greek) with milk and cinnamon,
Riskrem
(Norwegian),
Risengrynsgrøt
(Norwegian),
Risgrynsgröt
(Swedish),
Rijstebrij
(Dutch),
Riža na mlijeku
(Croatian),
Sutlijaš
(Bosnian),
Sytlijash
(Albanian),
Teurgoule
(Normandy),
Oriz na vareniku
(Montenegrin),
Tejberizs
(Hungarian) with milk, cinnamon or cocoa powder,
Latin America
Arroz con leche
(Latin American) varied preparation
Arroz con dulce
(Puerto Rican) with coconut milk,
That reminds me - I tasted an amazing rice pudding in Istanbul, suppled to me by one of my students named Ramiz. Here's a photo I took of it, and below is the slightly rough recipe given to me by another Turkish friend.
Turkish Rice Pudding (Sütlaç)
6 cups of milk, 1 cup of sugar, 1/2 cup short grain rice, 1 tablespoon of rice flour or corn starch, 3 - 4 teaspoons of vanilla extract,
Wash and drain the rice. Bring 3 cups of water to boil and add rice to water. When rice is cooked, drain it. Place rice and milk on heat. When mixture begins to boil, add sugar and stir occasionally, then turn the heat down. Simmer for about 10 minutes. Make a paste of the rice flour with a little amount of water and stir into milk mixture and continue stirring. Simmer some more. Turn off heat and add vanilla extract. Pour pudding in individual containers, and bake until brown on top. Serve warm or hot, or let cool.
Cline Cross: ...are you surprised at the great success you've had?
Prabhupada: That is my Guru Maharaja's blessing. He ordered me, I tried my best, so there is little success. When I see so many boys and hundreds of centers, they are living very peacefully in a nice house, getting good prasadam, having good knowledge in the books, and reforming their character, and getting some good home, that is my success. Otherwise, they are loitering, no home, no character, no peace of mind. So at least this is my success. I have given so many boys a life. That is my success.
Cline Cross: Well, I'm very honored to have met you. I've read some of your work. I intend to read more.
Prabhupada: Yes. So we are trying to give the best service to the humanity, human society, and this is the only service. People should come forward and cooperate with us. It is not a sectarian sentimental religious system. It is a scientific understanding of the value of life.
Interview with Religion Editor of The Observer -- July 23, 1976, London
My hair stood on end when I entered Tompkins Square Park. The Park was lush and green, but lined with derelicts on benches, muttering to themselves. Rollerbladers sped by, and children with balls ran past. Everyone seemed so relaxed, as if there was nothing remarkable about this place at all.
Deeper into the park, there is a certain tree that spirals into the sky. When I turned a bend and the majestic branches of that tree came into view, shivers rolled through my body. As if entering a temple, I slipped off my shoes and got down on my hands and knees to offer my obeisance to this tree.
Fresh and old rose garlands were strewn around the base of the tree. High up in the first fork in the trunk was a small, official green sign that read, "The Hare Krishna Tree".
This is where it all began.
I sat down on the uneven bricks and took out my journal to write:
Forty-five years ago, an elderly Indian gentleman sat down about where I'm sitting, right now. He sat under this tree with a little bongo drum and sang the mahamantra...
... and changed the world.
People who sit on the benches in a ring around this tree have no idea that the young woman who writes in her journal is only here and breathing because of a man who came 45 years before. That he sat under this tree and changed the lives of millions upon millions of people
by simply playing a bongo drum and singing an ancient mantra.
Srila Prabhupad loves me so much. He thought of me and prayed for me before I was even born. He wanted to give me the gift of the holy name, and his only motivation was compassion.
Prabhupad blows my mind.
I realize that there is
no way
to repay the debt of wealth Prabhupad has given me.
Well, there is a way: to chant the gift of the holy name that he came to the West to give.
I offer my respects to this tree. It is a great devotee - it intimately served and associated with my beloved Srila Prabhupad.
Thank you, my dear tree. Thank you Srila Prabhupad. I owe you my life.
Chanting japa brings a mood of peace to the mind and quells all your anxieties when you do it nicely.
From
Bhajan Kutir #484
Hare Krsna Prabhus,
Please accept my humble obeisances. All glories to Srila Prabhupada.
As I travel around I occasionally hear that the devotees submiting scores for their temple don't see them reported in the sankirtan newsletter. I asked Mayapur Sasi Prabhu who manages the newsletter, why this is. He said, "The problem seems to be with the online scoresheet at SankirtanNewsletter.com."
He said if anyone sends scores to him he responds that he has received the scores.
So from now on if you send your scores and you don't receive a response from him that he has received the scores then send them directly to him, either to his pamho address or to: mayapur@aol.com
This should solve the problem.
your servant, Vijaya das
Inertia:
1. Physics The tendency of a body to resist acceleration; the tendency of a body at rest to remain at rest or of a body in straight line motion to stay in motion in a straight line unless acted on by an outside force.
2. Resistance or disinclination to motion, action, or change
So my inertia has shifted from writing blog daily, staying in motion, to not writing, tendency to remain at rest.
It has not been for lack of things to write about, just either too busy or too tired and something had to give.
I will say I ate my first tomato out of the garden today, and just had the last of the peas. There are beets, carrots, potatoes, kohlrabi, broccoli, basil (and other herbs) and black currents available from the garden. The first of the green beans are ready to pick and some green peppers if I wanted them, though we usually let them ripen first.
The black currants I have discovered are too sour to eat raw, and I am planning to make some jam out of them.
The dipper gourds are growing madly on the arbor we finished up. I started that about ten years ago and it got set aside when I got sick but finally functional and some male flowers showing up, soon the females will be there and we might get a good gourd crop if it doesn't get too dry.
Lots of mulching and weed control going on and training of vines and a hundred other things to do in the garden, never a lack of stuff to do.
Plus I have a bunch of non gardening projects running simultaneously.
Filed under:
Cows and Environment
Click this link to read the ISCOWP June Latest News.
http://archive.constantcontact.com/fs001/1102923281326/archive/1103520605435.html
If you would like to read some back issues of the ISCOWP e-newsletter click this link:
http://archive.constantcontact.com/fs001/1102923281326/archive/1103269798068.html
Hare Krsna Prabhus,
Please accept my humble obeisances. All glories to Srila Prabhupada.
As I travel around I occasionally hear that the devotees submiting scores for their temple don't see them reported in the sankirtan newsletter. I asked Mayapur Sasi Prabhu who manages the newsletter, why this is. He said, "The problem seems to be with the online scoresheet at SankirtanNewsletter.com."
He said if anyone sends scores to him he responds that he has received the scores.
So from now on if you send your scores and you don't receive a response from him that he has received the scores then send them directly to him, either to his pamho address or to: mayapur@aol.com
This should solve the problem.
your servant, Vijaya das
I never thought while watching The Wonder Years a decade and a half ago in my parents home while eating a big bowl of ice cream that I would be on a college campus some point in the future with a group of students discussing life and the messages this show could teach us, but last Wednesday night there we were, doing just that. The episode we watched and discussed highlighted the misunderstandings between parents and their children, the need to see things from the other person's perspective, the difference between what we want to be and what we actually become, and the quest for meaning in the occupations and lifestyles we choose throughout life.

www.sdgonline.org.
3:55 A.M.
Again I slept restlessly, waking up and having dreams, but mostly I slept the night through. I have been chanting since I got up at 2:30. My chanting has been quiet but attentive. I quickly move through the mantras and hold each one before I let it go. The mantra is divided into two sections: the first, the Hare Krishna section, then the second, the Hare Rama section. I chant them with the sense of it being two parts, and I approach it in a way that I chant a complete mantra of two parts and pause, and then go on to the next one. I am careful to be aware of what part of the mantra I am on and to say the words clearly, "Hare Krishna" and "Hare Rama." I try to be aware of Krishna and Radha, the persons, and of the fact that Nama Prabhu is not an empty ritual but is associating with Radha and Krishna. I woke with a headache but subdued it, and in a somewhat fragile state I am proceeding rapidly with my chanting. I've chanted eight rounds so far, and I am feeling satisfied although I know I am lacking in perfection. At least my mind is fixed on what I am doing and not wandering to other subjects.
You hold yourself awake
and chant the maha-mantra.
You're aware that Krishna
is watching you and
reciprocating as you say
His names. Your mind
is attracted to the names
and taken off other subjects.
Japa is the bedrock of
the Hare Krishna movement.
He has charged you with
the responsibility to chant
a required number of names.
This is Vaisnava behavior,
as prescribed by Caitanya Mahaprabhu.
In Vrndavana, He chanted
and induced even the cows,
deer, trees and creepers to
say the holy names in an
echo to His kirtana.
I think of Him now,
Mahaprabhu, the great chanter
and I stumble in His footsteps
with awareness that this
is the only way.
www.sdgonline.org.
Prabhupada Smaranam
Here is Srila Prabhupada sitting outdoors deep in the countryside of France. During his June 1974 visit to Paris, Prabhupada left the congested city temple in the morning and traveled in a luxury automobile for hours into the country to see a palatial building which the devotees where considering purchasing. Since the journey took some hours, the devotees stopped driving around noon and served Srila Prabhupada a picnic lunch, seated on a rug just outside the car and parked in the field. He took subjis and capatis served on a silver plate just as he would in the temple. Here he sits calmly, awaiting his lunch. As it turned out, Prabhupada saw the building but decided for various reasons that it was not a suitable purchase.
Prabhupada also used to regularly stop his car journey on his trip from Calcutta to Mayapura. His routine was to leave Calcutta early in the morning in a caravan of at least two cars. He would stop halfway at a particular mango grove along the roadway. Several sannyasis and senior devotees accompanied him, and once his sister, Pisima, came in a separate car and a couple of matajis. It was a very pleasant, isolated grove, with many spaced mango trees. Prabhupada was usually in a relaxed and favorable mood, as he sat on a blanket with his disciples and honored breakfast of fruit prasadam and a milk sweet. The mango grove picnic was a sweet ritual. Occasionally a dog would come by, and Prabhupada would toss it a piece of fruit before the devotees chased it away. He would stay for about half an hour and then pack up and continue the journey, over the bad roads and through the crowded villages of Bengal. It was always a great relief to arrive at the Yoga Pitha (the birthplace of Lord Caitanya and the temple constructed by Bhaktisiddhanta Saraswati), and then onto ISKCON Mayapur, where a crowd of devotees awaited Prabhupada at the gate.
I am traveling tomorrow in an anticipated seven-hour car journey from Rehoboth, Delaware to Stuyvesant Falls, New York. I am a little anxious because there may be traffic jams from Fourth of July traffic, and our driver is not familiar with the route. Following in Prabhupada's footsteps, we may stop for a picnic en route. Because of traveling and moving into a new residence, I will suspend the posting of my journal for a day or two. I plan to begin it again under a new title but with similar contents once I am settled in New York.
www.sdgonline.org.


I have been living more
than three years in Delaware
and I'm planning to leave
tomorrow morning.
I've spent a profitable
and protected time here,
writing, chanting, reading,
occasionally going out to visit or receive a visitor.
My room was painted yellow and I called it
the "yellow submarine," and that was
the title of my journal:
"The Yellow Submarine: My Bhajana Kutir."
My life was reclusive,
partly because of my headaches
and partly because I like
to live that way. I was fairly satisfied and happy
but that was a temporary state.
Now I am moving to a
permanent place.
Yesterday Yadunandana Maharaja completed
the reading at lunchtime
of Raghunatha Goswami's Vraja-vilasa-stotra. All
the famous places of
Vrndavana are glorified
and Raghunatha says he
will never leave living
in Vraja dhama, even
if the residents
fill his ears with gossip.
Sastra was in the
kitchen listening and
he contributed
comments about going
on parikrama with
Dina Bandhu, his
favorite place is the
walk from Ter Kadamba
to Nandisvara. He said
this place is unspoiled
by commercialization, still
dirt roads and many trees, and the sadhu
living at Ter Kadamba
was very generous and friendly.
It was nice having last exchanges with
Sastra and hearing
about Vrndavana.
In the afternoon I watched the New York Yankees
on TV. They won the game by eight strong innings of
pitching by C.C. Sabathia
and the tie-breaking home run
by Alex Rodriguez.
Every early evening when
the heat has cooled down
we go for a walk in the
suburban neighborhood.
The people we meet are
friendly. Jayadvaita Maharaja,
who yearly visits Sastra's,
opined that these neighbors
think we are Buddhists
because of the way we dress
and their unfamiliarity with
the Hare Krishna religion.
I make a few phone calls
about my upcoming car trip
and worry about things.
There is really no need to
worry. Krishna will take
care of things. However the
outer world evolves
He will take care of me.
My job is stay close to Him.
I should finish
this last Delaware poem
and go back to chanting
my rounds.
www.sdgonline.org.
Free Write
This is a large apartment building in the city. It is night time, and many lit windows to the various apartments are visible. This kind of human habitation has only come into existence in recent centuries, with the invention of modern skyscrapers. Prabhupada criticized this kind of residence as unnatural and unhealthy for human beings, and he compared it to pigeons living in pigeonholes. In former times, especially in India, every family would have its own house and some surrounding land and cows, even if they were not wealthy. A family was familiar with their neighbors. Society was religious-minded, and villagers would gather in the evening to hear the readings of scriptures, like the Mahabharata and Ramayana. In modern day apartment living, a tenant is often not on speaking terms with his neighbor, and people live in fear of robbers and criminals. Everyone stays in their own apartment, behind locked doors, and watches hours of television after a day's work.
On Sunday, I am going to move into a new house. It is a small, two-story dwelling with a surrounding patch of land and a garage. I will have my own room and will share the house with two other devotees. We are planning to build a guest room so that we may receive visitors. Across the street is a family of devotees, who have provided me my house. Next to them, another devotee lives, so I will be able to get the association of devotees. I am glad I don't have to live in a many-storied apartment house, stacked with hundreds of occupants in close quarters. I am looking forward to the morning and thank Lord Krishna for providing me a comfortable style of living, suitable for practicing Krishna consciousness.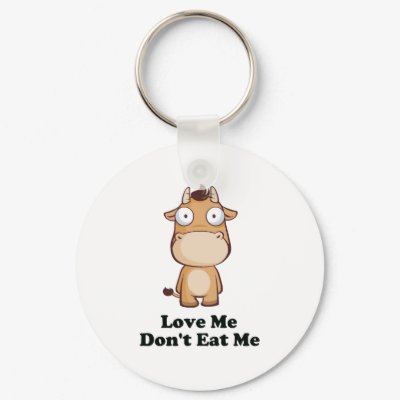 From Craig "Meathead" Goldwyn at the Huffington Post

Eat meat or not? There is no other topic more heated, and more important when discussing food. Our food choices are not just about taste. They are influenced by and impact our health, culture, religion, ethics, economics, and the environment.
about the meaning of Krsna's expansions, weeding impurities from the heart, the ten incarnations, Nava Vraja-mahima and pranayama before japa.
With great pleasure, we invite devotees worldwide to participate in the Parikrama of Puri dhama- Sri Kshetra Parikrama 2010. For the past six years, this parikrama has been conducted very successfully, with increasing number of devotees attending the parikrama a year after year. Last year more than 6500 devotees participated in the parikrama.
Sri Kevalastakam
:
(1) More sweet than all sweet things, more auspicious than all auspicious things, the greatest purifier of all purifying things – The holy name of Sri Hari alone is everything.

(2) The entire universe, from exalted Brahma down to the small grass, is a product of the illusionary energy of the Supreme Lord. The only thing that is reality, reality, reality, again I say reality – The holy name of Sri Hari alone is everything.
Hoping you all can have losts of experiences with your japa and that you can realise this love the Lord has towards you.
your servant,
Aruna devi
Dear Bhakti Tirtha Swami, Please accept my humble obeisances. All glories to Srila Prabhupada.
I'm writing you now because I can't help but remember you. You picked me up and taught me how to fly. Now I have had my wings clipped and I need your help again. I have fallen bellow your standard and I no longer feel like a warrior of the spiritual cause. I am wounded and seek your refuge. I have no one else to turn too. You were always hidden from me and I blame my own disqualifications for that but you didn't leave me out of your mercy. I can only beg for more of your mercy now, for I have misspent your good merit. Please bring me back into line and please save me from my lusty, angry and greedy mind.
I have no shelter and I am asking you this small favour. Please say something on my behalf so that Srila Prabhupada and Lord Nityananda will see how insignificant and fallen I am, and therefore a significant candidate for their mercy. I used to praise your concept of transferring lust into love but it seems that my so called love has fermented back into it's original, deceitful form. I used to try to be a servant leader but now I am being lead by my mind and am being lead astray. I was once trying to cultivate the qualities of a spiritual warrior but now I don't even have the quality to remember these attributes.
I beg you to hear my plea. If you cannot hear me than I am calling into an empty meadow. I wish to see you once again in my dreams, just as you suggested, for my dreams have been dark as of late. I see only the negative entities and the negative aspects of my mind. There are no angels or saints saving me with sweet words. Kindly save me from myself, for my own association is the worst kind that I can come across. My pride has been curbed by my own disability so now I beg you to rebuild me as a warrior that I once tried to be.
Your fallen and lowly servant, Madhavendra Puri Dasa.
(Written Saturday 17.04.2010 - Dedicated on the Disappearance day of HH Bhakti Tirtha Swami [2010])
[http://maddmonk.wordpress.com]
There was a seemingly hesitant announcement at mangala arati. "Today we are having harinmam." The harinam regulars were worried that they wouldn't even be able to gather a group sizable enough to make the effort worthy. Breakfast passed with the usual Krsna katha and slowly hands were going up for harinam. In the end, we didn't have enough seats and some had to be left behind.
I was very proud to now be living in a château but I was shocked to see that all our neighbours lived in similar buildings. We were not the only people living in castles in Belgium. There were some smaller and some larger, some more beautiful and some less. They were all quite nice but none had Radha Gopinatha residing in them like our own (what to speak of bakery, ice-cream parlour and restaurant).
We arrived at a bustling market, somewhere in the outskirts of Belgium. Parking was an issue but Paramatma ensured us success. We started the harinam softly and then the volume increased when we entered the market. People stared in a strange way, much different to harinams in Australia but many of the store owners enthusiastically jigged along. Our party consisted of ex-gurukulis (or current ones if you considered we are all studying in Bhaktivedanta College) and a bunch of fired up uninitiated bhaktas. The kirtana leaders were all young, second generation ISKCON youth (including myself for a little) and the sound was rather sublime. Our numbers increased and decreased as the different devotees were distracted by the fire of book distribution.
When we felt like the town had been sufficiently drenched in Lord Caitanya's mercy, we headed off. It took a fair few minutes to round up the overly ecstatic book distributors, who had tagged along for the harinam. We waited for them, chanting in a stationary circle. Ramacandra Kaviraja's spiritual vision spotted some cheap strawberries whilst we were dancing and on the trip back we consumed whole cartons of them. Now that the Brahmanas were fed, the yajna was complete. Harinam sankirtana ki jai!
[http://maddmonk.wordpress.com]
Thursday 3rd, January 2008. I woke up and drove my car over to New Govardhana for the morning program. I missed the most of it but caught news of a Le Carnaval Spirituel's ishta gosthi at the Green House (this was a house painted green - originally built for HH Bhavananda Goswami, which later became the brahmacari ashram of New Govardhana). I drove up for the meeting and was amongst two batches of familiar faces - one from my friends in New Govardhana and the others from the troupe. The ishta gosthi was short and it was very sweet. We decided today that we were going to do harinam at Byron Bay, where there was soon going to be another show. We all drove our cars down to the lower lying guest houses, where a bus was going to pick us up to take us to Byron Bay.
We all piled on the bus and made our way down to Byron Bay. Byron Bay is known as a tourist town but we sometimes give it the nick name "Bottleneck Byron Bay". The reason is that there is only one main road in and out of Byron Bay and in the tourist season it slows to a creeping pace. Today was one of those days. The rain was pouring down heavily but our bus was waging on. It was bumper to bumper. We were stuck for almost half an hour when we pulled into a petrol station, hoping to turn around. HH Indradyumna Swami was thinking the traffic was too intense. Two local devotees, Dhruva Prabhu from Brisbane and myself, both voiced our opinions. "It is just five or ten more minutes and then we are there." The troupe took our word, persisting through the traffic and sure enough we had seen the worst of it.
We started our ecstatic kirtana and the rain clouds didn't give up their persistent showers. By the end of the celebration, we were all soaked from head to toe. We squelched our way into the bus and made our way back to New Govardhana, our mission only semi successful because not so many flyers were distributed. When we arrived at the bridge at the entrance of the farm, we realized that we were flooded out! The bridge was a couple meters under water and we had no immediate way of getting back onto the property. We stood there and pondered for a while. The bus driver had to leave so we quickly had to make up our minds. Soon, with some telecommunication, we learned that we could enter from the neighbour's property, by foot. The bus driver dropped us off at the entrance to the property and we began the epic hike.
We all made it and now we were all stuck on the farm. I had no change of clothes so I was hoping for the waters to lower so I could drive off. HH Prabhavisnu Swami led a raging kirtana in the temple but I was too filthy to enter. I couldn't help but jig along though, much to the disagreement of young Manu (one of the young boys on the farm, who at the time was three years old). Eventually some good family friends shouted me a place to stay and a warm bed to sleep. Mother Yasoda, a local farm resident, took me in and I was ended up sleeping in Dhananjaya's room, who was one of our younger friends from gurukula. We had also picked up Abhirama, another second generation boy from Brisbane. We gleefully slept away, hoping for Krsna's intervention over the demigods to come in the morning.
[http://maddmonk.wordpress.com]
Wednesday 2nd, January 2008. I was chanting my rounds in the lobby of Sydney temple. All of a sudden I heard a strange noise and water began to flow, like a waterfall, from the ceiling and down the wall. It seemed that a pipe broke in the Sannyasi room shower and now we were getting the remnants.
We jumped back in the temple for another class and kirtana. After Prasadam, we unpacked the van. Once we were finished unpacking the van, we packed it again, with different gear for the next leg of the trip. Santi, myself and Srinatha (the youngest girl in the Browngage family, who we had picked up at Govinda Valley) were now travelling companions. We made our way from Sydney to Murwillumbah, my home town. It was a long journey but it was pleasurable company. It was late at night when we came to my residence and I piled my bags out. This was the end for me in my travels in the tour van but it certainly wasn't the end of this journey with Le Carnaval Spirituel.
[http://maddmonk.wordpress.com]
On the disappearance day of HH Bhakti Tirtha Swami, Maharaja's disciples had organized a program at Mayapur Community hall to remember and glorify Maharaja. Maharaja's godbrothers, disciples and community devotees spoke on their encounters with Maharaja, exemplified Maharaja's qualities of service, compassion and humility and offered Pushpanjali at his Samadhi. Everyone spoke about Maharaja's preaching style, outstanding kirtans and his caring nature, which is very unique.
On 30th June was His Holiness Tamal Krishna Goswami Gurudeva's vyasa puja. It was celebrated grandly in Mayapur Chandrodaya Mandir.The disciples from Kolkata ,Honk Kong and Mayapur organized everything for the Vyasa Puja. The day started with  Maharaja's  recorded lecture at 8 am. Then the celebration started off at 11 am with kirtan .Braja Sevika mataji spoke about Srila Gurudeva  and then she requested senior devotees like Jananivasa Prabhu ,Pankajanghri prabhu and others to share their memories of Srila Gurudeva.
So you are being initiated, therefore you should make it your responsibility and duty to spread this message–to follow the principles strictly and become pure Vaisnavas and preach all over the world. Don't worry about where you will sleep or eat, Krsna will see to all these things. You simply have to become sincere in service. That's all. Just be sincere.
- Srila Prabhupada
I'm currently in the Czech Republic, working on JBoss Clustering docs in my hotel room and banging my head to some Czech Krishnacore: Kashmir 9:41.
Meanwhile, back in Australia, David Jorm just sent me the photo above. It's a tour poster for Amala Kirtan's upcoming Australian tour. I should arrive back in AU just in time to hit the road for 10 days of kirtans and concerts. Check out the tour schedule at Kirtan Australia.
So far I've been to the US and Czech republic; tomorrow I fly to Switzerland, and then to the UK, before heading back to Australia.
I'm working on my tour report for my work colleagues at the moment. The trip has been super productive in many ways.
As well, I managed to hit up a few KC things as well. Highlights include:
24 hour kirtan in New Vrndavan, where I played bass for Madhava, had Amala Kirtan and Ananta Govinda backing me up, and helped with the sound
Meeting Madhava Ghosh in person. He took me to his place, but I hadn't slept in 72 hours, so I kept blanking out
East Hartford Ratha Yatra
Visiting the Bhakti(pada) Center in New York. Radha Vallabha, one of the residents there, took me on a whirlwind tour of New York's Holy Places
Visiting Matchless Gifts, Srila Prabhupada's first Hare Krishna center in the West
Visiting Tompkins Square Park and the tree at Ground Zero of the kirtan movement in the West
Visiting the Haribol Restaurant in Brno, Czech Republic
Meeting irl various people who are friends on Facebook
I have a bunch of videos and photos that I will try to get uploaded. I bought a Flip HD video camera from Amazon in the States to record some of my travels and also the Amala Kirtan tour when I get back to Australia. See you there! (Or in Switzerland, or the UK!)
Recently it appeared that everyone I talked to had what I thought were stable relationships but then having them tell me it's now over "we've split up"some of whom I had not long since been to there wedding or so it felt whilst others who had announced there expected marriage were no longer again announcing [...]
BB Govinda Maharaja & Madhava prabhu ecstatic kirtan in NVD!!! (part 2)

Srimad Bhagavatam 11.22.1-3 - Inquiries and submission constitute the proper combination for spiritual understanding.
The Vedic City Project will be hosting a Mantra Meditation Seminar in Parkwood, Johannesburg from 10am to 3pm on Saturday 17 July 2010. A healthy Vegetarian Lunch will be served during the break. Twenty spaces are available
MANTRA MEDITATION SEMINAR
The Course Facilitator:
Mukunda Charan Das has immersed himself in rigorous spiritual practice and study for the past 14 years. He now shares his knowledge with seekers of truth at temples, yoga workshops, retreat centres and universities all over the world. Many of his students testify that their lives have changed after his courses.
Key Elements of the Seminar include:
* The Vedas, Mantras and Mantra Meditation
* Different kinds of Mantras
* How to live a more Spiritual Lifestyle
* How to incorporate Mantra Meditation into our daily lives
* Learning how to meditate with the assistance of Japa Mala or sacred chanting beads
* Yoga and Mantra Meditation
* How to overcome unwanted habits and desires through Mantra Meditation
* Spiritual Discipline
* Awakening Love through Mantra Meditation
* Developing a broader Spiritual Vision
* Moving forward in life with Mantra Meditation
Venue: 102 Hy Len (above "David Krut Art Books"), 140 Jan Smuts Avenue, Parkwood, Johannesburg
Time and Date: 10am to 3pm, Saturday 17 July 2010
The Seminar:
Session One (10am to 12pm): 'An Introduction To Mantra Meditation'
Session Two (1pm to 3pm): 'Chanting Hare Krishna On Beads'
A healthy vegetarian lunch will be served at 12pm
The Seminar is R250 (students R150)
Please confirm your booking with Mukunda Charan Das by e-mail mukunda.charan@gmail.com or by phone at 078 114 6785 or 011 022 3769.
More Recent Articles
---
Click here to safely unsubscribe now from "Planet ISKCON" or change your subscription or subscribe

---
---
Unsubscribe from all current and future newsletters
powered by
FeedBlitz
---
Your requested content delivery powered by FeedBlitz, LLC, 9 Thoreau Way, Sudbury, MA 01776, USA. +1.978.776.9498
TABLA - FUENTES - FONTS
SOUV2
Balaram
ScaGoudy
FOLIO 4.2
Biblica Font

Disculpen las Molestias
Planet ISKCON - 2010
·
Planet ISKCON - 2011