PLANET ISKCON


Here are the latest updates for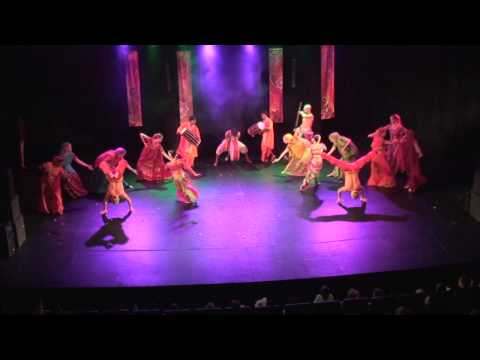 Le Carnaval Spirituel in Australia for your upliftment and enjoyment.
Share this story your way:

Janmastami celebration Wed 1st Sept. At the bhakti Centre Surfers Paradise.
Starts 6.30 pm.
Bhajan, Abhishek, Kirtan and a Discourse by HH Ramai Swami.
Special Vegetarian Dinner will be served. All welcome. Bring a friend.
Some years ago I noticed a pain in my outer thigh, as if I had been hit with a "ball peen" hammer. "I feel like I've been hit with a 'ball peen' hammer," I thought.
This would have made perfect sense, except I had not been hit with a "ball peen" nor any other kind of hammer, nor had I received any injury in that spot on my leg, at all, that I could possibly remember. There was no bruise. Yet the pain wouldn't go away. Sometimes I woke up in the middle of the night it hurt so much.
As was my mode with such things, I let it go for a while, until the fact that It wouldn't go away became more annoying than the pain itself.
"How long has this been bothering you?" my darling wife asked, when I told her about it.
"A month or so."
"A MONTH? You've been in pain for a month and you didn't SAY anything? Why not?" she demanded, in her darling, alarmed way (subtext: "I'm going to hurt you!").
"I dunno," was my perfectly lucid explanation.
I made an appointment to see a doctor. I can't remember what kind of doctor he was, besides the "overweight with poor complexion" kind. I explained my pain, he gave me a cortisone shot, which hurt, and the original pain didn't go away. Neither did his bills, which kept coming months after I had paid.
"Never agree to be treated by a doctor who looks worse than you do," was my Confucius-like wife's advice. Meanwhile I began to wonder if my leg pain indicated some kind of life-threatening blood clot or what the hell.
One day we were at a health food store that had a natural healing book section. For I-don't-know-what reason, one on Chinese medicine caught my eye. On the cover was a map of the meridians (channels through which chi—"life force" flow).
On this map, I noticed a dot on the exact spot my leg hurt—right, outer, middle thigh—labeled "GB 31." The index told me GB 31 corresponds to "Gall Bladder."
"What does the gall bladder do?" I asked Mrs. Right, and showed her the meridian map.
"It processes fats." I had been eating way too many fried foods lately, not eating enough water, and my tongue was black (a symptom which is only good if you're a Chow Chow).

"You know any herbs that are good for gall bladder?" I asked Mrs. Confucius. We looked this up in another book. Wild Yam and Fennel were recommended. I started taking them right away, laid off the Lays, and the pain went away.
Visiting Sydney at the moment is His Holiness Vedavyasa-Priya Goswami.
SCHEDULE
Saturday 28th August – Srimad-Bhagavatam class North Sydney Temple 7:45am
Sunday 29th August – Srimad Bhagavatam Class 203 North Rocks Rd, NORTH ROCKS 7:15 am + Tulasi Arati, Deity Greeting, Siksha program and Breakfast prasadam
6:00pm Discourse at North Sydney Temple
Monday 30th August – Srimad-Bhagavatam class North Sydney Temple 7:45am
His Holiness Vedavyasapriya Swami Maharaja was born in an Audichya Sahasra Brahmin family on 1st August 1944.
Vedavyasapriya Swami worked as a research biochemist in purvasrama both in East Africa and USA. Within a week of arrival in the USA, he had association of the disciples of His Divine Grace, Bhaktivedanta Srila Prabhupada.
Circumstances led Vedavyasapriya Swami to give up mundane research and take full shelter of the Supreme Absolute Truth. Since before his first initiation by His Divine Grace Srila Prabhupada in 1977 in New York, Vedavyasapriya Swami has served the International Society for Krishna Consciousness (ISKCON) in various capacities including personal secretary to the GBC, President of ISKCON of Queens, NY, Director of Bharatiya Community Services in New Vrindavan, West Virginia.
After 1987 Vedavyasapriya Swami shifted attention to serving India following the instruction of Srila Prabhupada that every Indian trained in the West must help to serve in India.
Since 1991 Vedavyasapriya Swami Maharaja has been based in Vrindavan, India, and his services have included overseeing the functioning of one asrama in Vrindavan and also the Bharatpur Asrama; and wider services of Regional Secretary in Punjab and Haryana, and as Chairman of North Indian Temples Divisional Council for the seven years following its inception.
Read the Sydney Temple Newsletter to keep up to date

Click here to visit the web site of Vedavyasapriya Swami Maharaja
Share this story your way:
In this Back to Godhead article, "Time and Again," Mathuresa Dasa presents a detailed account of time and creation according to the Vedic scriptures. The Krishna conscious view of the world is highly personalized. Devotees of Lord Krishna recognize Him as the Supreme God who easily accomplishes everything He desires, including creating universes. Without diminishing Himself, Lord Krishna appears in various forms to attend to the task of creation while He enjoys with His devotees in His eternal spiritual abode.
Everything Krishna does, including creating this word, is called lila, or pastime. His devotees find special satisfaction in recalling the lilas He enacts when He comes to this world. In "Lord Nityananda Delivers the Thieves," Mohini Radha Devi Dasi recounts a lila of Lord Nityananda, a form Balarama, who is Krishna's first expansion, equal in power to Him.
Like Krishna Himself, His pure devotees are also transcendental to this world, and their activities are also considered lila. Though many Back to Godhead readers are familiar with the lila of Srila Prabhupada's voyage to the West, in "Passage from India" Satyaraja Dasa tells us more about the woman who no doubt reaped great spiritual benefit for helping Prabhupada begin his momentous journey.
Read the whole story here at Back to Godhead Magazine
Share this story your way:
Please find attached the parking map for Krishna Janmastami this coming Thursday.
For a better view, please click on the link "map" at the bottom of the window, next to "PDF document".
The day following Krishna Janmastami is the glorious appearance day of our beloved Founder Acharya of the International Society for Krishna Consciousness. Please come and pay your respects and give homage to Srila Prabhupuda and you can even bring a gift for him as a sign of love and appreciation.
The program for the day is on the poster attached.
For a better view click on the link "Srila Prabhupada App2010" at the bottom of the window, next to "PDF document".
Journey of Martial Arts Performance

Dina Dayal Dasa, an Estonian disciple of Indradyumna Swami, has been attending the Polish tour for 10 years, and started performing martial arts since 2004. Although humble and quiet, he is winning the audience's heart with his artistic martial arts performance.

Click the following link to see the YouTube videos of Dina Dayal in action
Read the interview with Dina Dayal by Maharani Vrinda Devi Dasi (Maharani Vrinda). Text is provided by Gopi Gita Devi Dasi on Indradyumna Swami's web site.
Maharani Vrinda: How did you begin performing martial arts for the tour?
Dina Dayal: In 2004, I had just been attending the tour. Several weeks before the tour started, we were cleaning and washing the tents. I took a broomstick and was whirling it, just for my own pleasure for a few moments. Mother Sri Radha Sakhi Vrinda saw it and immediately decided that I was good for the stage, although personally I was very shy and couldn't imagine doing that. That year, I was in the first part of Ramayana for 30 seconds only and gradually started to do more.
Maharani Vrinda: The performance looks quite professional. So how often do you practice? Do you follow some specific diet?
Dina Dayal: To do it perfectly one needs to practice at least six hours a day. But sometimes because of the traveling, or costume making, I do not have that much time. I try to practice an hour every day. Regarding diet, I avoid fried things, like pakoras and sweets – the rich food. As professional sportsmen, I also have to eat small quantities 5-6 times a day.
Maharani Vrinda: We noticed that this year you are having more partners and action in the performance; could you explain a bit about this development?
Dina Dayal: I had an injury during one performance in Australia last year, and Gurudeva was worried. So I wanted to reduce the intensity of performance and had to fill the gap in between. So I started to create a drama, and Gurudeva liked it and said I should go in this direction. I also added some new actors, to make it more colorful and professional.
Read the rest here at Travelling Monk.com
Share this story your way:
| | |
| --- | --- |
| | Gadadhar Pandit, a member of ISKCON and the Hindu Chaplain at Columbia University and New York University was featured with two quotes and a photograph in the New York Times in an article about an upsurge in belief in reincarnation. |
www.sdgonline.org.
Janmastami and other lila pastimes, new Vyasa Puja book from Jayadvaita Maharaja and readings from the book Remembering Srila Prabhupada. Early days with Prabhupada in SF.
(Apology for a clicking background noise due to mic problems).
read more from SDGonline - daily updates Viraha Bhavan journal 
The word jiva-himsa (envy of other living entities) actually means stopping the preaching of Krsna consciousness. Preaching work is described as paropakara, welfare activity for others. Those who are ignorant of the benefits of devotional service must be educated by preaching. If one stops preaching and simply sits down in a solitary place, he is engaging in material activity. If one desires to make a compromise with the Mayavadis, he is also engaged in material activity. A devotee should never make compromises with nondevotees. By acting as a professional guru, mystic yogi or miracle man, one may cheat and bluff the general public and gain fame as a wonderful mystic, but all this is considered to be dust, straw and grains of sand within the heart. In addition, one should follow the regulative principles and not desire illicit sex, gambling, intoxicants or meat.
>>> Ref. VedaBase => Madhya 12.135

Hare Krsna my dear devotees, below is an experience of H.H. Sacinandana Swami that I would like to share with you:
| | |
| --- | --- |
| | The tenth issue of Varnasrama Newsletter, THE EIGHT PETALS for Trivikrama Mas has been released. The present issue of the newsletter revolves around 'medicine'. |
www.sdgonline.org.
3:48 A.M.
From Namamrta by A. C. Bhaktivedanta Swami Prabhupada:
"Of all the holy names of the Supreme Personality of Godhead, the name 'Krishna' is the most powerful:

"Srila Sukadeva Gosvami has concluded the Nineteenth Chapter of the Tenth Canto of Srimad-Bhagavatam by pointing out five particular excellences of Lord Krishna…. The fourth excellence of Lord Krishna's appearance concerns the glories of His name. It is stated in the Vedic literature that by chanting the different names of Lord Vishnu a thousand times, one may be bestowed with the same benefits as by thrice chanting the holy name of Lord Rama. And by chanting the holy name of Lord Krishna only once, one receives the same benefit. In other words, of all the holy names of the Supreme Personality of Godhead, including Vishnu and Rama, the holy name of Krishna is the most powerful. The Vedic literature therefore specifically stresses the chanting of the holy name of Krishna: Hare Krishna, Hare Krishna, Krishna Krishna, Hare Hare/ Hare Rama, Hare Rama, Rama Rama, Hare Hare. Lord Caitanya introduced this chanting of the holy name of Krishna in this age, thus making liberation more easily obtainable than in other ages. In other words, Lord Krishna is more excellent than His other incarnations, although all of them are equally the Supreme Personality of Godhead.
Krishna, The Supreme Personality of Godhead
We can be confident that in chanting Hare Krishna we are chanting the topmost names of the Lord. The name Krishna means all-attractive, so if any particular name can be given to God, that name is "Krishna." It includes everything.  Just once chanting the name "Krishna" brings all benefits. When combined with the name of Radharani in the vocative sense, "Hare," the Hare Krishna mantra becomes a yugala-mantra, or the combined names of Radha and Krishna, and reaches its highest perfection in madhurya rasa. Thus we are the Hare Krishna people.
This morning I chanted my quota decently. I slept until 1:00 A.M. and then got up to chant. Before Baladeva came up at 3:30 A.M., I had finished my 16 rounds. I chanted somewhat mechanically but paid attention to all the syllables  as far as I was able. My mind wandered sometimes, but with mental power and the attraction of the name I pulled it back to focus on the topmost sound vibration. Rupa Goswami has said we do not know how much nectar is contained in these syllables "Krish-na," so I do not even know the great benefit I am gaining. But I stumble forward fortunately and gather in the benefit.
The topmost form of the Lord,
"Krishna" means all-attractive,
and is the best of names of God.
It does not need a translation.
It needs a chanter who
recites it with care and attention
and numerical strength.
To counteract his sins, Subuddhi Raya
was told by Lord
Caitanya to chant the names
constantly, and He gives that
advice to all: kirtaniyah sada harih.
Once you learn the value
of "Krishna" you should
cling to it and say it in
song and japa
all the time. That will
save you from maya and
bring you to the Lord.
www.sdgonline.org.
Prabhupada Smaranam
From One Hundred Prabhupada Poems
#11
He couldn't keep the drumbeat slow
like I wanted it to sing to thee
in "samsaras" odes. So I tried
to sing along,
felt the aura in the
shining Panca-tattva.
Harinama's blessing on all—
all bequeathed by Prabhupada.
Handsome faces, the devotees circle
around the tulasi in the daily ritual,
everything at the same time,
same prayers.
I'm not complaining. We like it.
Please make me a maidservant.
Tulasi-devi, please make me a devotee,
singing in the temple around
the healthy devotional plant.
Where is Srila Prabhupada? He is in his picture over the vyasasana.
He's in me and you and the words
"daring and active" which describe
the fixed devotee. He's in
the will to cooperate among devotees.
And in Parasurama dasa's schemes
for padayatras, with a museum, prasadam distribution
and converting a village to Krishna consciousness.
Srila Prabhupada, please accept our obeisances.
I'm traveling today
from Poland to Prague in hope of representing
you at the Sunday Feast lecture.
I'll speak nayam deho deha,
what a father taught his 100 sons.
You'll be in my words.
You are our father telling
the hard truths no one wants to accept—
give up sin, Krishna is not known by any other method.
www.sdgonline.org.
1.
You go back and sometimes
there's not much to say. They are
clear on their own, but
they are disjointed in anecdotal
parts, and you try to give the
overall impression. They
are memoirs with fictional
additions and whimsical asides.
The all-important need to put
Krishna in a poem
was sometimes lacking so maybe
you can add that name now
in your service as you
visit them
a second time.
2.
Here's a prose-poem called "Parks Department Saves Your Soul:"

read more from SDGonline - daily updates Viraha Bhavan journal 
www.sdgonline.org.
Free Write
I began my dictation of the journal early, and Narayana interrupted me coming up to fill the Deities' cups and my cups with water. He saw me dictating and said he would come back in 15 minutes. When he came back I was still working, but I stopped to let him fill the water. I said, "Now I have to drink the water," because I am notorious for not drinking enough water each day. He said, "I'll leave you to your work." But I was just about finished dictating the material for the morning. Now I'm alone, and I have to generate new writing.
We read about Sivananda Sena becoming attached to a dog and paying its fare on a boat so it can go with the pilgrims to go see Lord Caitanya in Jagannatha Puri. One day Sivananda Sena neglected to feed the dog its rice and it disappeared. But when the pilgrims arrived in Nilacala, they saw that the dog was in the company of Lord Caitanya and His associates. The Lord was tossing the dog scraps of food. The next day the dog disappeared, and it was understood that he had gone back to Godhead. In his purport, Prabhupada then makes an unusual connection to this dog receiving the mercy of the Vaisnavas, and his own being born of a Vaisnava father. He states that his father used to pray that his son would become a servant of Radharani. Prabhupada writes that he is now engaged in that service. I thought it unusual that Prabhupada connected the mercy the dog received in Lord Caitanya's lila to the mercy he received from his father. His main point was that you have to receive the mercy of a Vaisnava. I was touched by Prabhupada's feeling of indebtedness to his father for his spiritual advancement. It was a substantial thing in his life. This is shown in several purports in his books and his dedication of the Krishna Book to "My father, Gour Mohan De, a pure devotee of Krishna, who raised me as a Krishna conscious child from the beginning of my life… He was kind to me, and I imbibed from him the ideas later on solidified by the spiritual master, the eternal Father." That was quite a significant gesture, to dedicate such an important book to his father.
I dreamt I was out walking in the streets traveling behind a marching harinama party. I was trailing way behind with a few toddlers. It was in a foreign country. A man came up to me and tempted me to go into a club and see three musicians called "The Three Dead Men." I resisted. I felt I had to protect the toddlers, but there was no way I could catch up to the singing party led by Hridayananda  Maharaja. This is my factual position. With my bad ankle and shortness of breath, I can't keep with any walking group. My harinama days are over unless I can be pushed in a wheelchair or chant in one spot. Even then, how long can I sing?
On Saturday I will do a live video from Remembering Srila Prabhupada, poems of Prabhupada in 1967. First I'll speak on themes of the Vaisnava holidays which are coming up, Janmastami and Vyasa-puja. When he was a child, Lord Nityananda and His friends used to constantly play at scenes of Krishna-lila. For Janmastami they would begin with a group of boys going down to the Ganges, representing Lord Brahma, Mother Earth in the shape of a cow, and several demigods. Brahma revealed his mind to Lord Vishnu in the purusa-sukta prayer in his mind, that the demons in the guise of ksatriyas were causing a burden to the earth. One of Lord Nityananda's friends was hiding nearby, and he played Krishna and spoke out that the Supreme Lord would come to the earth and kill the demons. He instructed the boys to take birth in families before Krishna's appearance. Later the boys constructed a prison, and Krishna appeared to Devaki and Vasudeva as their child. The ISKCON temples celebrate Janmastami in grand fashion, with readings, kirtanas, abhiseka and greeting of the Deities at midnight. Prasadam is served throughout the day to guests, while many devotees fast until midnight. The festivities end late at night, but late the next morning all the devotees gather and speak homages and memories of Prabhupada for his Vyasa-puja. At noon a feast is served, and later in the evening more homages may be spoken. This year Jayadvaita Swami published a book, Srila Prabhupada Tributes, which contains homages by all of Srila Prabhupada's disciples, more inclusive than the BBT ISKCON Vyasa-puja book.
We drive a hundred miles away to see a friend, but often neglect to even greet our neighbours every morning. In the tube everyone is buried in a newspaper or plugged into an mp3, glancing occasionally at the reflection of someone in the window but quickly turning away before the eyes meet. The person sitting 5 metres away from me just sent me a message via email – what to say, I guess he didn't want to disturb me! You even have to be careful about smiling or saying hello to someone on the street, unless of course you want to be perceived as an eccentric character.

For my university degree I wrote a thesis entitled "The Individual in the Information Age". While researching the perspectives of different social scientists one theme repeatedly came up – 'the world is becoming smaller and smaller, but people are growing further and further apart.' That made a lot of sense. Communication technologies mean we have a effectively created a global village within which people are more connected than ever before. Yet, the depth of our relationships has been lost. What is the quantity and quality of face-to-face interaction in our modern world?

Relationships produce the highest feelings of happiness and contentment within us. Existence devoid of relationships will never be fulfilling. The Bhagavad-gita explains the perfection of life lies in our ability to establish genuine loving relationships – not only with God, but with all living beings. Great saints would travel the world simply to meet people, armed with an amazing ability to relate to everyone, regardless of caste, colour or creed. They saw beyond the body and mind, and were able to connect on a spiritual level. Developing such relationships may make the biggest change in our life and our feelings of wellbeing.
Recently the devotees at ISKCON Canberra installed a murti of Srila Prabhupada. The festival was hosted by HH Veda Vyasa Priya Swami Maharaj. Maharaj also lead the installation of Srila Prabhupada's murti. The program was complete with Abhishek, Kirtan and Prasadam.
Check out the web site for the photos and the flicker stream.
Share this story your way:
HH Jayapataka Swami Maharaja has expressed his blessings to the Mayapur Online Education team for their endeavour to reach Bhagavad Gita study courses in the internet. In a video interview, he said: "I am very happy to learn that here in Mayapur they are having a type of Bhakti-sastri and other Internet-based teachings, that one can take these courses over the Internet.
Festival Volunteers Wanted
Dear Friends,
Our biggest celebration of the year is approaching. Soon, we will all join together to celebrate Sri Krishna's appearance day – Sri Krishna Janmastami!
Although Krishna proclaims in Bhagavad-Gita that He is eternal, we know that for the pleasure of His devotees, as well as to perform His unlimited pastimes, He appears in this material world. Janmastami is the opportunity for all of us to render some service to the Lord and to immerse ourselves in remembering His divine appearance.
The best way to please Krishna is to offer Him something with affection. We all have some God-given gifts in the form of our skills or talents; by using them in Krishna's service we not only please Him but also purify our lives. Janmastami is a great opportunity to come together, serving in union to sanctify our existence.
We would like to encourage everyone to volunteer some time during the upcoming Janmastami and Srila Prabhupada's Vyasa Puja. There is a lot to choose from; it's really up to you as to where and for how long you would like to serve. Your desire to contribute and your devotional attitude are what counts, and we will be there to assist you in being appropriately engaged.
We will start preparation days before Janmastami, so even if you're not available on the actual day, you can come before or after the event. Of course, we especially require help on the festival days themselves.
There are many varieties of services available. You could help in decorating the temple, making garlands, cleaning, setting up our outdoor stage, serving prasadam, giving a hand to our cooks and so on. We would greatly appreciate every sincere soul helping us during Krishna Janmastami.
Please write to vara108@gmail.com, or call 0404 187 390 to express your interest in helping out. Feel free to ask questions regarding services. We will help you find a service that is right for you.
At your service,
Vara-nayaka das
President ISKCON Sydney

Source: Sydney Temple Newsletter
Share this story your way:
Anyone who has not contacted a relationship with Nityananda is understood to have spoiled his human birth.
- Srila Prabhupada
New site for ISKCON news in Australia
The following text is reproduced from the wonderful newsletter of Sri Sri Radha Gopinatha Mandir, Sydney Temple.
Thanks to local devotee Antony Brennan we have a new website dedicated to bringing you news of Krishna consciousness.

Brihad-mrdanga ("the great drum") is a phrase coined by Srila Bhaktisiddhanta Sarasvati Thakura. It refers to the power of publishing books as an instrument for preaching.

This electronic Brihadmrdanga.com is serving News for Krishna's Devotees in Australia and abroad. Click on a Catagory on the right to see stories from one area, or click on Home on the menu at the top and browse the latest updates

If you have a centre or temple, a newsletter or a web site you think we should include please let us know by using the Contact link on the menu at the top.

Click here to leave a comment , or make a suggestion, or to let us know about your project, progam or story, so we can share it with the assembled devotees.

Please visit the site and share the information via Facebook for the benefit of all.

Check in often at the ISKCON Sydney Newsletter. Click here to go there now.
Share this story your way:
| | |
| --- | --- |
| | The next meeting of one of the biggest interfaith gatherings in the world, the Parliament of the World's Religions, could be hosted in Brussels, Belgium in 2014—and an ISKCON devotee is front and center in the bidding process. |
| | |
| --- | --- |
| | The feeling amongst devotees is that Aindra's room—number 89 in the International School's brahmachari ashram—was the perfect place to create his Samadhi and commemorate his life of service. |
| | |
| --- | --- |
| | At the age of twenty-five, Dayal Gauranga established the first ISKCON Deaf community, called 'Signs Unto Krishna.' He invented a whole set of sign language words to make things easier. |
How to understand the above in relation to Mahaprabhu, Prabhupada and many others in disciplic succession accepting the sannyasa order of life? Also, is it necessary for one, if one wants to go back home to Krsna's abode, to conclude grihasta order and move on to vanprastha and then to sannyasa orders of life in this age? Rajiv (Ann Arbor, Mich)
| | |
| --- | --- |
| | Srimad Bhagavatam describes if one does not properly worship the Supersoul in the heart of all living entities, one`s direct worship of the Lord in His deity form is considered to be completely worthless. |
Click here to read the full article from the New York Times

Still, aggressive national policies to accelerate renewable energy use are succeeding in Portugal and some other countries, according to a recent report by IHS Emerging Energy Research of Cambridge, Mass., a leading energy consulting firm. By 2025, the report projected, Ireland, Denmark and Britain will also get 40 percent or more of their electricity from renewable sources; if power from large-scale hydroelectric dams, an older type of renewable energy, is included, countries like Canada and Brazil join the list.
The United States, which last year generated less than 5 percent of its power from newer forms of renewable energy, will lag behind at 16 percent (or just over 20 percent, including hydroelectric power), according to IHS.
To force Portugal's energy transition, Mr. Sócrates's government restructured and privatized former state energy utilities to create a grid better suited to renewable power sources. To lure private companies into Portugal's new market, the government gave them contracts locking in a stable price for 15 years — a subsidy that varied by technology and was initially high but decreased with each new contract round.
Compared with the United States, European countries have powerful incentives to pursue renewable energy. Many, like Portugal, have little fossil fuel of their own, and the European Union's emissions trading system discourages fossil fuel use by requiring industry to essentially pay for excessive carbon dioxide emissions.
Portugal was well poised to be a guinea pig because it has large untapped resources of wind and river power, the two most cost-effective renewable sources. Government officials say the energy transformation required no increase in taxes or public debt, precisely because the new sources of electricity, which require no fuel and produce no emissions, replaced electricity previously produced by buying and burning imported natural gas, coal and oil. By 2014 the renewable energy program will allow Portugal to fully close at least two conventional power plants and reduce the operation of others.
"So far the program has placed no stress on the national budget" and has not created government debt, said Shinji Fujino, head of the International Energy Agency's country study division.
| | |
| --- | --- |
| | This September Gauravani and As Kindred Spirits, Karnamrita Dasi and many others will be joining a very special retreat with renowned bhakti teacher Sachinandana Swami, at a beautiful mountain retreat center in Upstate New York. |
Govinda Maharaja 3

Kirtan Radio Kirtanaustralia.com brings you LIVE KIRTAN and information on upcoming kirtan events, as well as the best audio, video, and photos of past events.
Tune into Kirtan Radio and allow the transcendental stream to pour into your ears. "Radhe Radhe… Radhe Radhe…"
The site is run by Sitapati and Vrajadhama. You can friend us on Facebook
Do not wait, click here to go there and listen now…
Share this story your way:
More Recent Articles
---
Click here to safely unsubscribe now from "Planet ISKCON" or change your subscription or subscribe

---
---
Unsubscribe from all current and future newsletters
powered by
FeedBlitz
---
Your requested content delivery powered by FeedBlitz, LLC, 9 Thoreau Way, Sudbury, MA 01776, USA. +1.978.776.9498
Index of /extradisk/Spanish/


BHAKTI RASAYANA


Please Right Click And Save Return to PureBhakti.Tv

Your Donations Help Keep The Lifecast Free
Please Click Here To Make A Donation

Bhakti Rasayana

- Audio Books - Español - martes 13 de julio de 2010

Name Last Modified Size
---
LA ALQUIMIA DEL AMOR
BHAKTI RASAYAN CAPITULO 1.mp3
BHAKTI RASAYANA CAPITULO 2.mp3
BHAKTI RASAYANA CAPITULO 3.mp3
BHAKTI RASAYANA CAPITULO 4.mp3
BHAKTI RASAYANA CAPITULO 5.mp3
BHAKTI RASAYANA CAPITULO 6.mp3
BHAKTI RASAYANA CAPITULO 7 .mp3
BHAKTI RASAYANA CAPITULO 8.mp3
BHAKTI RASAYANA CAPITULO 9.mp3
BHAKTI RASAYANA CAPITULO 10.mp3
BHAKTI RASAYANA CAPITULO 11.mp3
index.php
TABLA - FUENTES - FONTS
SOUV2
Balaram
ScaGoudy
FOLIO 4.2
Biblica Font

Disculpen las Molestias
Planet ISKCON - 2010
·
Planet ISKCON - 2011