Fotos de RadhaKrishna images by mahima del álbum Wall Photos
Añadida el 12 de junio




Añadida el 12 de junio




Añadida el 12 de junio


Añadida el 12 de junio
Añadida el 12 de junio



Ananta Âcârya
paòàita-gosanira sisya--ananta acarya
Kèëòa-premamaya-tanu, udara, sarva-arya
"Ananta Âcârya was a disciple of Gadâdhara Paòàita. His body was always absorbed in love of Godhead. He was magnaminous and advanced in all respects."
tanhara ananta guna ke karu prakasa
tanra priya sisya inha--paòàita haridasa
"Ananta Âcârya was a reservoir of all good qualities. No one can estimate how great he was. Paòàita Haridâsa was his disciple."
Ärî Ananta Âcârya is one of the eternal associates of Ärî Caitanya Mahaprabhu. Previously, during the advent of Lord Ärî Kèëòa, Ananta Âcârya was Sudevi, one of the eight gopis. This is stated in the Gaura-gannodesa-dipika, verse 165, as follows:
anantacarya-gosvami ya sudevi pura vraje
"Ananta Âcârya Gosvami was formerly Sudevi-gopi in Vraja (Vèndâvana)."
In Jagannatha Puri, or Purusottama-ksetra, there is a monastery known as Ganga-mata Matha, he is known as Vinoda-manjari. One of his disciples was Haridâsa Paòàita Gosvami, who is also known as Ärî Raghu Gopala and as Ärî Rasa-manjari.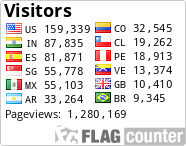 jueves 11 de marzo de 2010