Here are the latest updates for sricaitanyamahaprabhu.juanymecky@blogger.com
Lord Jagannatha's Rathayatra pastimes are near! His Holiness Bhakti Purusottama Swami spoke to us Tuesday, June 22nd, morning and evening about Lord Jagannath. Maharaja was born in Orrisa and is a scholar on Lord Jagannath. The following Sunday, June 27th, we will observe Lord Jagannath's Snana-yatra.

Lord Jagannath takes his annual public bath and becomes sick. After the expert care of our pujari's, the Lord is cured of His illness (two weeks!).

Afterwards, He emerges from his sick room and is taken on a procession down our New Vrindaban road to give darshan to all the residents (animals and birds included!).

Please come and bath the Lord Sunday, June 27th.

Snana-yatra Schedule
11:15 am - Lord Jagannatha is carried to the yajna pit in front of the temple for His bath.
11:30 am - Abhisek begins. Everyone will be able to bath Their Lordships.
12:45 pm - Lord Jagannath is carried to His sick room
01:00 pm - Arati
01:30 pm - Talk about Lord Jagannath
02:00 pm - Prasadam

Ratha-yatra will be held on Saturday, July 10th.
23 June 2010--As I write these words I have just finished my thee day lecture series in Suva, Fiji and we are on the road to Tavua where I will be meeting with some of the local devotees and having lunch at the home of Vrajanatha Prabhu before heading to Nadi, where we will catching our flight tomorrow to to to Auckland, New Zealand. We are traveling...
ISKCON Melbourne has been granted permission by Centrelink to host job seekers undertaking voluntary work through both:

- the Department of Families, Community Services and Indigenous Affairs (FaCSIA) Voluntary Work Initiative &
- the Department of Employment and Workplace Relations (DEWR) Community Work Program.

Those interested simply have to apply with Centrelink and obtain approval to undertake voluntary work with us.

For those who don't know Centrelink, it is an Australian Government statutory agency, delivering a range of Commonwealth services to the Australian community: "Serving Australia by assisting people to become self-sufficient and supporting those in need."
Our head of Member Services, Aindavi Devi Dasi, has once again put a lot of time, effort and research in this year's appeal letter in relation to our mid-year fund-raising campaign.

1966 June 23:
"Sasthi. Today Mike proposed to become a Vaishnava and married with his girl friend. Today while I was about to go to Karl's place, Paul implored me that if required he would go away this loft is mine. I was pleased hear all these from the young boy. So I stopped leaving of this place. Karl took the trouble of bringing back my bags."
Prabhupada Journal :: 1966
1966 June 23: "So far your dress is concerned, I think you will require several suits for visiting gentlemen here. As a sannyasi I cannot take suits and boots but you are brahmacari so you can accept such gentlemanly dress."
Prabhupada Letters :: 1966
1966 June 23: "You say you want to join first then talk with Sripada Maharaja. Do you think that cooperation with me prior to your joining me here is not possible? Why this mentality. Is it my private business?"
Prabhupada Letters :: 1966
1966 June 23: "You cannot talk with your Guru maharaj about any cooperation because you are afraid your journey here may be canceled. Please do not think in that way. Take everything as Srila Prabhupada's work. The Gaudiya Math institution has failed...."
Prabhupada Letters :: 1966
1966 June 23: "Once more I request you to cooperate with me in full spirit. We are executing the will of Srila Prabhupada according to our own capacity. Do not think for a moment that my interest is different from that of your Guru Maharaja."
Prabhupada Letters :: 1966
1968 June 23: "I accepted this renounced order of life in 1958, and since then I am completely devoted to the service of His Divine Grace Srila Prabhupada. And by the Mercy of His Divine Grace, I have got here many American boys and girls, who are sincerely assisting me."
Prabhupada Letters :: 1968
1970 June 23: "If somebody is dogmatic and blind follower, then avoid to discuss with them. Better spend that time for enlightening a person who is innocent. Do not enter into the details of New Testament, simply say we agree that God is great."
Prabhupada Letters :: 1970
1971 June 23: "Then we will vacate. That is all right. Then you should pack up and everyone immediately go to Mayapur. We have got some land there and the program is going on. So make plans accordingly."
Prabhupada Letters :: 1971
Srimad Bhagavatam 11.21.31 - Using our talents for material pursuits rather than for our spiritual development is like pouring ghee on ashes.
www.sdgonline.org.
3:46 A.M.
I slept well despite a mild headache and got up at a quarter after two. My chanting had impurities in it but was under control and chanting speedily. It was like being in a car and having flicks of small stones hit on your windshield or raindrops wiped by the windshield wiper. Regular distractions, but means to combat them. I got twelve rounds done before Baladeva left the room. I was slightly sleepy but nothing serious that could be called drowsy.  I pushed on and said my Hare Krishna mantras dutifully. I could hear the syllables of the mantras and was in "just hear" cruise control. In my own way I was crying out to Krishna, although not plaintively.
You chant your japa
in a routine way,
keeping the pace,
keeping alert,
pronouncing the names.
I did not veer off the road
or break down to a standstill.
My motor ran smoothly
with no warning lights on the
dashboard.
At this rate I'll have
sixteen done in short order
unless I grow weary, asleep.
So far, so good,
we are counting off
routine with a prayer
underneath.
www.sdgonline.org.
Srila Prabhupada is leading the devotees in installing Radha Krishna deities in Paris and performing the first arati. He has personally supervised that everything is just right in a simplified version of the installation yajna. It can be done more complicated with blindfolding the deities and chanting ritualistic mantras by smarta–brahmanas, as he did when he installed the Deities in Vrindavana. He wrote in the Srimad Bhagavatam purport that if he did not install the Deities under the supervision of the smarta– brahmanas, the people of Vrindavana would not have taken the installation seriously. That is because they did not accept the westerners as bona-fide brahmanas. But along with the ritualistic brahmanas chanting in Vrindavana he had his own disciples chanting harinama sankirtana with karatalas and mridangas, and he considered the sankirtana more important than the rituals. Here he is in the West, in Paris, and he does not have to worry about outsiders' opinions. The Deities have been properly bathed and dried and dressed and ornamented, but the main thing is the constant chanting of the Hare Krishna mantra. And his own duly-initiated brahmanas are competent to perform the rituals.
Krishna consciousness can be simply performed with sankirtana even without deities of Radha and Krishna, but Srila Jiva Goswami has written that in order to keep pure and clean the deity worship should accompany the sankirtana. There are two tracks in bhakti-yoga, the pancaratrika path (or deity worship) and the bhagavati-vidhi (or the study of sastras and preaching). Both tracks are needed, just as two tracks are needed for the railroad. When a Krishna conscious temple or a household becomes developed, with initiated brahmanas and commitment for deity worship, Gaura-Nitai or Radha-Krishna may be installed, and the beautiful darshana of the Lord's forms can be accompanied by the all essential practice of daily chanting and hearing.
www.sdgonline.org.
1.
Lord Caitanya complained there
were too many people in Navadvipa,
hundreds of thousands. They destroyed
the house He was living in and left
big holes in the ground. They just
wanted to see Him. But He got out
of there because it was too crowded.
And regarding His plans to go to Vrndavana,
His newly-met friend Sanatana advised
Him not to go with a big crowd of
people. The residents of Vrndavana
will think that You are another
magician, a show-off with
his followers. At first He didn't
think much of the advice but later
that night it occurred to Him that
Sanatana was right and He
decided to go with only two
or three men. He reasoned Madhavendra Puri had gone
entirely alone and Krishna had come
to see him and given him milk.
But I decided for the time
being last night that I should
show up at some festivals and
functions. One of the reasons I
don't go is headaches but another
is shyness and shame over
my falldown. Baladeva said
the remorse was a good
sign but if I show up it
will be seen as a sign of
strength. No one will boo
me off stage and they will be
encouraged that an old,
scarred icon had the
courage to come out and be
seen. So I'm planning to
go to a few places and
show my face – I
don't even have to do
anything but mix with
the crowd.
2.
My greatest love is the journal
so I have to stay in my post
to write it, but I can still
squeeze in time to take a
car trip and send in the day's
notes and poem on a computer.
You can have more to report about,
even if you don't like to
socialize so much. A preacher
should get out and talk to
people and have them see
him. He can encourage the
others in their work to
see him come to "bless"
it. Then he can retire
home and write his lines,
"emotion recollected in
tranquility."
www.sdgonline.org.
Free Write
There are maybe two or three locks on this single door. It is an attempt for high security in keeping thieves out. But thieves could use a crowbar and break open the locks and open the door. This picture may be India, but all over the world thieves break in and steal from stores and homes. They even use dynamite to blow up safes, and bank robbers brazenly enter a bank armed with machine guns, with masks over their faces. The police cannot keep up with the robbers. I left my car unattended for three minutes in front of the ISKCON temple on Schermerhorn Street in Brooklyn, and thieves smashed the window and stole our suitcases containing three thousand dollars and two passports. When we reported it to the police, they treated it very casually and frankly told us there was little chance we would recover our goods.
In Vedic times the ksatriya law was so strong and punishment of thieves was so severe that if a person left a suitcase or a valuable article on the street no one would touch it, and he could go back hours later and retrieve it. There is a story of a man who was a thief, but he converted to become a Vaisnava. While traveling on pilgrimage with the devotees, one night his old proclivity overcame him and he took everyone's luggage. In the morning no one could find their belongings. The thief stood up and confessed that he had taken everyone's goods. But all he had done was move them around to different places. He pointed out to everyone where they could find their luggage. In other words, his thieving propensity had remained, but it had become harmless, because he was now a devotee. The only way a thief can reform is if he becomes a devotee of the Lord. Then he will give up the propensity to take others' belongings and will be content only what Krishna has willed him to own. Everything belongs to Krishna, and He has allotted certain riches to certain persons according to their karma. Only a person with Krishna conscious knowledge will acknowledge this and abstain from stealing. Otherwise everyone, even respectable businessmen and politicians, are trying to cheat in one way or another. They will find the way to break the locks, and more often than not they will go uncaught.
You have to concentrate and be very serious if you want your chanting to be more than just sweeping with a broom. You have to remember your place in this material world, remember that you're a spirit soul seeking to retain your original conscious ness. This kind of concentration is required in order to make the japa a holy time. Entering a life of prayer you have to crawl humbly and plead with Krishna to please let you remain fixed on the actual business of japa. Otherwise it becomes a mechanical duty which is alright but not topmost.
From
Bhajan Kutir #474
All places in my upcoming Cookery Tour of Western Australia are sold out, with wait-lists. Except...my double header in beautiful Bunbury. That's the Bunbury kitchen above, and some of what we cooked there last time, below.
So for all those disappointed punters - travel down to Bunbury, and catch me there!
Here's the details:
Book now!
...we may be in the imperfect stage of devotional service, but if you follow the instruction, then gradually you come to the perfectional stage. There is no hopelessness. Continue. It is not that immediately one becomes perfect. But if you continue with the process, then you'll become perfect.
>>> Ref. VedaBase => Evening Darsana -- July 8, 1976, Washington, D.C.
25-27 June Andhra Pradesh sravan-kirtan camp 29 June to Mumbai 1 July to Jamnagar July 3rd Sat Jamnagar, Rath Yatra 6 Rajkot 7 Amreli 8 Mahuva 9 Bhavnagar 10 Vallabh Vidyanagar 11 Initiations 12 Ratha Yatra Vallabh Vidyanagar 13 morning to Baroda, midday to Surat for Ratha Yatra; possible midday stop in Bharuch 16 to Munich 17 to Moscow 21 to Kazan 22-26 July Kazan festival 30 to Moscow 31 to Ljubljana Sep 4 to Zurich 6 to Rome 8 to LA 12 to Laguna 13 to San Diego 21 Sep to Orlando 27 to Charlotte 28 Tu to Munich 1 Oct Fri to Mumbai 5 Oct to Gulf 9 Sat to Chennai 11 Vellore 14 to Salem 15-17 Salem sravana-kirtana camp
Posting. Haven't been doing it. Nausea. House mess. Kids. Summer. Hornet sting. Allergic reaction. Pregnancy. The usual.
But here I am! With a bunch of pictures from this week!
I did not want to cook in my kitch until all was said, done, and packed away–however, people are hungry. Myself included. And my ranges…my Fivestar superstar sexstar ranges just make me want to cook and cook and cook. It's just so much easier cooking with access to 168,000 BT F'ing U's! Okay, so I don't have all 8 burners going at once. But I could if I wanted to.
Fast. Furious. That's how my flame burns. Need wider pots. What's that smell? No plastic handles! Haven't cooked with this much heat in years. Loving it.
House is getting cleaned up. We can now see the floor and it is lovely. Yes, the boards are only 2&1/4 inches wide. Yes, it is red oak. But it sparkles. Red oak is the little black dress of our house.
Yesterday saw a sample of the honed marble. Sheer romance. Only the island will be honed. Perimeter cabinets are getting polished carrera. Lovely lovely white marble. We will seal the marble so my lips do not stain the surface from the mad rush of kisses I will smother upon it.
Waiting for it all to be over. We are running out of money. Counting the hours until the house is ours again. Is that Freedom Rock Man? Well, TURN IT OFF!
For me, dance is sacred. To separate it from its divinity is like picking a green fruit from the tree. It can be used for something, but it has yet to reach its full, ripe potential – full of sweetness and flavour. To me, dance in devotion is the ripened fruit of beautiful movement – an offering to be placed at the feet of the Lord.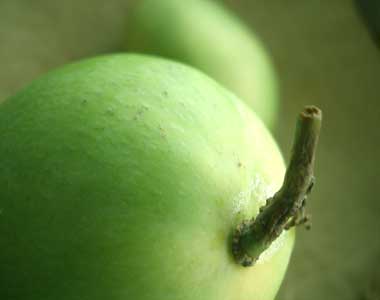 As we all know Krishna is unlimited, by the true meaning of the word (with no small print or disclaimer limiting what is stated as unlimited as is in the material world) Our service too is unlimited, service opportunities are always there, always diverse, ever fresh and every new. This is always amazing that although we always [...]
Famous Chariot festival or Ratha Yatra in the city of Puri attracts millions from around the world. The same festival is celebrated on the same tithi as Puri dhama with great pomp & splendor in Mayapur. The self- manifested (svyambu) deities of  Lord Sri Jagannath, Baladeva & Subhadra are worshipped in Rajapur, which is non-different from Puri. All the festivals that are celebrated in the holy land of Puri are celebrated here in Rajapur in the same grandeur.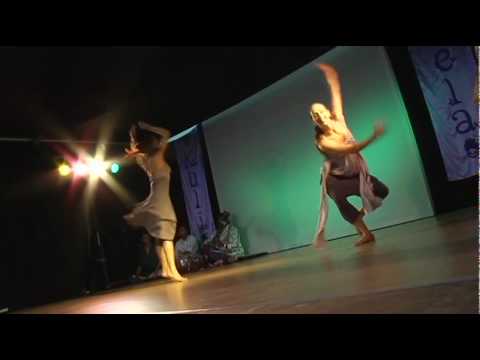 Two dance performances by the Samadhi Dance Company at the 2008 KuliMela in Radhadesh.  More info at http://kulimela.com.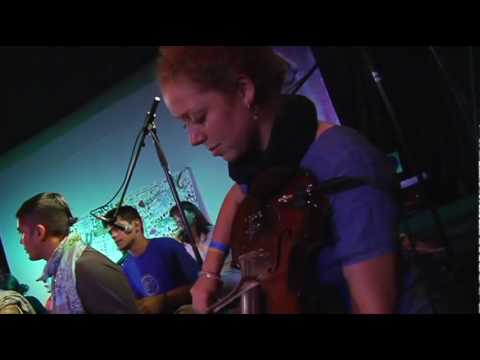 Madhava singing a beautiful Hare Krishna Bhajan at the 2008 KuliMela event in Radhadesh.
Mother Laksmi Muni gave a class on graduating from one body to the next. She was using the context of the Bhagavatam as a metaphor for the upcoming student graduation in Radhadesh. Gopinatha Prabhu, a graduating student, was the only graduate present for this heart moving class, as all the others were either still writing their assignments or sleeping off their all nighters from the study pressure. The morning announcement suggested that the graduation ceremonies were going to be at the Community Hall. I had found the Castle, the guesthouse and the library; I had especially found the bakery, ice-cream parlour, restaurant and Prasadam tent; but not once had I seen this so called Community Hall. I sat out in the Castle drive, across from the gardens, hoping someone would see me in my ignorance and point me out in the right direction. The plan worked.
Ramacandra Kaviraja Prabhu, my friend from Mayapur and Polish tour, an ex-gurukuli and brahmacari, asked me to assist him in bringing Cota Radha Gopinatha to the event. I carried the Deities' tiny cups of water, while Rama carried the actual Deities and some other devotees fanned from the sides. We all chanted Hare Krsna as we walked, creating a mild and semi-melodious kirtana.
Now that the Deities were present, we sat to witness the occasion. HH Yadunandana Swami spoke, as well as HH Kadamba Kanana Swami and also HG Hrdaya Caitanya - Temple president and local GBC. We also said our farewells to Mother Laksmi Muni, who was leaving for other preaching and teaching projects.
The first year students were called up, after a sum of their qualities was recited, and they were presented with an award and other gifts. Their award contained within it their grades and comments on their overall performance for the year. The second year was then called for a similar procedure. Finally the graduates were also called. After they received their certificates, Gopinatha stepped up and said a farewell speech. He expressed his gratitude to the devotees and expressed his warm feelings of being within the community for so long. Following this, Santusa Mataji stepped up to the platform to announce the graduates' gifts to their teachers. The whole ordeal was one of loving Vaisnava exchanges.
At this point in the ceremony, Rama approached me, suggesting that it was time to take Cota Radha Gopinatha back to the temple. We escorted them in a similar procession and we left Rama to dress them for their evening rest. I returned to the graduation celebration, where a drama was beginning. It was a great comical take on the story of Liquid Beauty, staring Nimai Prabhu and Lalita Mataji. The play was filled with non-stop laughter and finally finished off with a deep message - beauty is only skin deep. I retired for the night as the crowds continued on for the end of celebrations feast - a nice way to end a night.
[http://maddmonk.wordpress.com]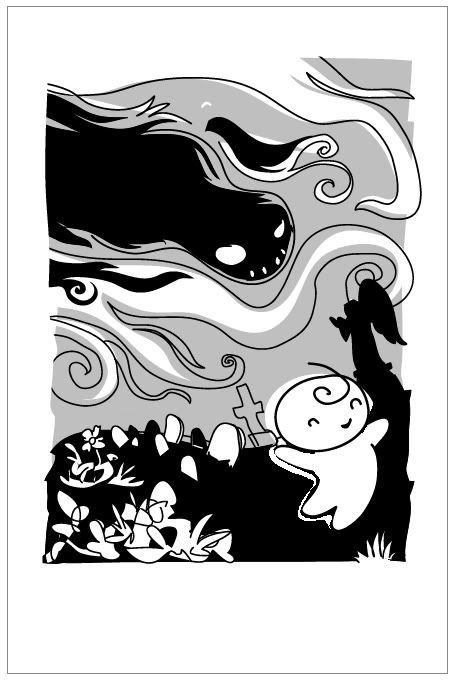 The latest article from my good friend, fellow monk, and Bhakti Center (Manhattan) president and CEO Ramnath Subramanian (Rasanath Dasa) on the Huffington Post

The silent tears at the other end said it all. "Is everything alright?" I asked Priya. I have known Dr. Priya Venkat, a pediatrician, for nine years. I was a witness to her strength and determination as she fought through many challenges in her college years. I felt a sense of satisfaction to have personally contributed to her welfare and finally see her settled in a happy married life. That is why her call was tough. Priya, who was six-months pregnant, barely managed to utter the words: "Miscarriage."
Two conspicuous emotions emerged simultaneously -- helplessness and shock. Helplessness because I could not even find the words to console her or myself, and shock because two minutes before I received that phone call, I was talking to my roommate Ari about the fragility of our life and the constant, undercover companionship of our death. Little did I realize that the conversation was just the beginning of a series of deathly events in the span of one week. The news of the miscarriage was followed by a suicide of the 17-year-old son of a good friend, the demise of my 23-year-old student who was suffering from cancer, and finally a fatal heart attack that consumed my 60-year-old cousin.
Thousands of people die every day, and the world still moves on. We read and hear about deaths and tragedies almost everyday in the news. It may grab our attention for a moment, but the sports section seems more interesting. Is death really that trivial? Or have we unconsciously or consciously tranquilized ourselves from its impact?
The topic of death has the wondrous potential of concentrating the mind. It opens up a deeper sense of inquiry into our true nature and makes us question the very purpose of our existence. The Danish philosopher Søren Kierkegaard once said that the real education of mankind means facing up to death. In most spiritual traditions, especially those from the East, the problem of death seems to open up the doorway to deeper spiritual inquiry.
The Buddha renounced his wealth and riches to seek enlightenment when he saw the unpleasant sights of disease and death and realized that he had to go through the same. Similarly, in the Bhagavad Gita, which is India's classic text on yoga and spiritual wisdom, prince Arjuna faces a similar existential crisis as he is called upon to fight a gruesome war against his own kinsmen, led by his wily and unrighteous cousin Duryodhana. Although Arjuna was a veteran of many wars, he confronted death like never before because on the opposing side were members of his own family that he deeply loved and respected, but he was forced to fight them because of political intrigue.
The first chapter of the Bhagavad Gita is called "The Yoga of Arjuna's Crisis" -- an appropriate title because the word "yoga" means "to link" or "to connect". In this chapter, Arjuna's crisis makes him connect through deep inquiry to his own identity. What follows is a beautifully composed and spiritually profound dialogue between Arjuna and his charioteer and dear friend Krishna. Although I grew up with three different editions of the Bhagavad Gita at home, this text made a much deeper impact on me after my own encounter with death.
My spiritual journey began when I first confronted the problem of death at the age of 17. After securing admission to the prestigious Indian Institute of Technology, I faced deep insecurity about the fact that all achievements in my life will be invariably stripped from me at the time of death.
The issue was like a thorn in my side until one day, during dinner, I expressed it to my mother. Very affectionately, she mentioned that I was letting such thoughts rob away my real joys of life. It is important to live in the moment and experience life to the fullest. Her affection touched my heart, but her response left me dissatisfied. I felt that her response was urging me to be in denial of the terror of death. It was like trying to enjoy a delicious, elaborate feast on the eve of a really tough exam for which I have not prepared one bit.
Although I pursued the thought for some time, the intensity waned -- helped by my own "confidence" of being able to "manage" the world. I invested myself in "hero projects" that I hoped would leave a mark in this world. It was not until my second date with death that I realized that the human brain just does not have the capacity to comprehend the magnitude of the terror.
The rendezvous occurred when I was a first year MBA student at Cornell University in September 2005. I had just finished a major exam in accounting and was one of few students in the class to secure full marks. My performance gave me complete confidence and security that I would ace my MBA program and secure a top job as an investment banker. That same afternoon I proceeded to Cornell University's medical center for a regular blood test. After the doctor obtained the required samples, I was sitting in the reception area scouring the Wall Street Journal. Suddenly, I saw darkness in front of me.
When I came to external consciousness, I heard screams all around. I was on a stretcher surrounded by a whole bunch of medical personnel frantically rushing me to the emergency room. I felt excruciating pain in my hands and feet. They were twisted in an awkward fashion and to my greatest shock I could not move them. Then I felt numbness creeping up my body from my feet. I could barely speak and my eyes were getting heavier. Much to my horror, I realized that this could well be the end. Every moment seemed dilated. My entire life began to play out in front of me like a movie. All the people that I loved and all the things that I felt deeply attached to filled up my thoughts. The pain of sudden separation from all of them was intense and tears welled up in my eyes. A distinct feeling enveloped me -- a state a despair resulting from an inevitable contradiction -- the strong desire for immortality in a situation that had mortality written all over it.
I was given heavy dosage of painkillers and other medicines and woke up 14 hours later feeling like I had run a marathon on my hands. I was relieved to be alive. Nothing else mattered at that moment. The doctors described the episode to be an extreme case of a vasovagal reaction or neurocardiogenic syncope -- an abnormal reflex to wounds or punctures that results in a blood pressure drop leading to decreased blood flow to the brain. Amazing what a harmless blood test can cause!
This experience opened my eyes to the fact that death could come at any time -- even when it is least expected. It only takes a moment for life to change by 180 degrees, and when it does, the first reaction is shock. I say shock because the built-in narcissist in the human psyche believes that he will never die; he only feels sorry for the man next to him. Freud's explanation for this was that in man's inner organic recesses he feels immortal.
I once read a story in the Mahabharata, a text on India's ancient history that resonates well with this. The great king Yudhisthira, who was very famous for his wisdom and unwavering sense of integrity, was once put to a test. He had to answer 100 questions that tested his intellect and wisdom, and his success was a matter of life and death for his dear brothers. Yudhisthira impressed his interrogator with the first 99 questions. The last and the most open-ended question of the test was, "What is the most wondrous thing in this world?" To this, the king deeply pondered and responded, "Every person sees many others around him or her die everyday, but refuses to believe that he or she will ever have to go through it. On the contrary, they make plans for a permanent settlement in this world. To me, this is the greatest wonder and the biggest irony!" Of course Yudhisthira won the contest.
Confronting the fragile nature of my existence was a very humbling experience. I realized that at the time of death, the physical body that I so carefully nurture, the adoration and distinction that I strive for and treasure as fortifications of my greatness can all get uprooted and scattered like trees in a tornado. I was forced to re-examine the reliability of social, political and financial power-linkages that gave me the sense of being grounded. Facing the truth of this situation opened up spiritual inquiry yet again. For the first time, the concepts from the Bhagavad Gita made deep and logical sense.
This experience also helped me realize that treating death in a trivial fashion may close doors to deep realizations about our very existence. Life escapes us when we huddle within the defended fortress of our invulnerability. It's not that we should be paralyzed and depressed at the thought of death and renounce enjoying the precious and deep moments that life has bestowed upon us, but not taking death seriously enough may be as good as not taking life seriously enough. It may very well rob us of the opportunity to develop the humility and gratitude to appreciate the abundant gifts of life.
One bit of profound advice that Socrates gave to his disciples was to practice dying everyday. Although this may sound impractical, the undertone to this insight is very useful -- to cultivate awareness of and face our deep-rooted insecurities, the epitome of which is death itself. Such awareness, when dealt with in a healthy and honest fashion, leads to a deliberate dismantling of our defense mechanisms of denial and repression. It makes us take life seriously enough to deliberate on our actions and makes routine activity impossible. It increases the discovery of new possibilities of choice and action and new forms of courage and endurance. It gives rise to a new and more meaningful way of life.
"Manusya-janama paiya, radha-krishna na bhajiya/janiya suniya bias khainu'. 'O, Lord Hari, I have spent my life uselessly. Having obtained a human birth and not having worshiped Radha and Krishna, I have knowingly drunk poison'.
Here we are calling out to Lord Hari. There are many meanings of Hari. One is, 'That Supreme Personality of Godhead who steals all inauspiciousness from our heart. Once all inauspiciousness is removed from our heart, what is left? Pure, unadulterated love. In that state of love the Lord Hari steals our heart itself. Krishna is Makana-chora, He is butter thief. When our heart becomes so melted from its steel-frame condition and becomes soft like butter, then Lord Hari will come and steal that heart.
Rupa Goswami warns, 'If you are very much attached, and want to remain attached, to worldly pleasures of property, prestige, wealth, family – do not go to the Keshi Ghata where, standing on the bank of the Yamuna, is the beautiful threefold-bending form of Govinda playing upon His flute. When you hear that flute, and His glance of love touches your heart, He will take your heart as His own property.
Actually, love – on all levels – is an act of thievery. When someone loves us we take their consciousness, we take their hearts, we take their minds. You see how, in this world, when love is frustrated how much the heart is broken. Because the heart becomes the property of the object of your love. And if they mistreat it, they can do more damage to your heart than you can do yourself or anyone else. But, in this material world, such love is a material reflection of true love.
Krishna is Hari. He is the ultimate object of everyone's love. In fact, He is the exclusive object of everyone's love. Bhismadeva, the grandfather of the Pandavas, he defined love, 'To repose all one's affection in one object'. Only Krishna, who's all-attractive, can perfectly accept and reciprocate with our soul's love. Love of the flesh, love of the mind, are temporary and ultimately they frustrate . But real love is love of the soul. The soul manifests its consciousness through our heart.
So Krishna, He is that personality who can liberate us from all the quarrelsome difficulties in this Age of Kali. How? Mahaprabhu has explained, ceto darpanam marjanam bhava maha-davagni nirvapanam. This hari-sankirtan, this kirtan of the great thief Hari, congregationally, it cleanses our heart. How does it clean our heart? Ultimately, it is a scientific process in seven stages. But, in essence, it is all happening by the mercy of Lord Hari. Lord Hari steals away all the anarthas – all the unwanted attachments that we're clinging to since time immemorial. Lust, envy, pride, greed, anger, illusion. Stolen away. HARI HARI!! And, in that pure state, our heart becomes soft. And then Lord Hari steals our heart…eternally.'
(From a lecture by His Holiness Radhanath Swami, given in Chowpatty, Mumbai, on Sunday 14 April 2002)
"You can never go home again." But devotees can go back home back to Godhead again.
This is a notice for the ladies who attend the Bhakti Sastri classes on Sundays: the 2 coming classes (27th June & 4th July) have been cancelled due to unforeseen circumstances. Classes will resume as per normal on Sunday 11th July). We apologise for any inconveniences that this may cause.

Dear Devotees! Of the 14 holy places in Krsna Valley all but Kamyavana has been sponsored and completed. If you are interested in this sponsorship, please contact me through this site.
Harinama Budapest 2010.06.17-18

The Urban preaching scene has acquired a new happy manager: Sammohini Devi Dasi.

With the help of her enthusiastic crew, the 3rd floor of the famous Crossways building in taking on a new decor. The number of attendees for the Krishna Fest programs especially is sky rocketing. The walls of the Urban Yoga level will soon be featuring a mural with the Urban Yoga logo designed by Sammohini's sister. Tanya who is a professional in big buildings' mural is in charge of the painting and she has become a regular of the Wednesday's and Saturday's Krishna Fest; she is being expertly assisted by Bhaktin Annie.

Here are some photos taken by the smiling manager and her equally happy crew.
I reflected on this recently....the earlier the better for chanting Japa. In the morning the mind is not so much caught up in the mode of passion and we may be able concentrate more on the sound. Later in the morning or in the afternoon, the mind is more active and tends to think about what is ahead in the day etc.
There is a nice quote about this given by Srila Prabhupada:
". Concentrate fully on the sound vibration of the mantra, pronouncing each name distinctly and gradually your speed in chanting will increase naturally. Do not worry so much about chanting fast, most important is the hearing."
More Recent Articles
---
Click here to safely unsubscribe now from "Planet ISKCON" or change your subscription or subscribe

---
---
Unsubscribe from all current and future newsletters
powered by
FeedBlitz
---
Your requested content delivery powered by FeedBlitz, LLC, 9 Thoreau Way, Sudbury, MA 01776, USA. +1.978.776.9498