PLANET ISKCON


Here are the latest updates for
| | |
| --- | --- |
| | The forecast said that there would be heavy thunderstorms on August 28th, the date set for the Rathayatra parade at Daytona Beach, Florida. But that didn't stop the Rathayatra team. |
I'm sifting through some huge cookery class photo files (4Gb!) taken at my last cookery weekend at Mangrove Mountain to update my blog travel articles. But time is running out, since I am packing for my flight to the National Capital, Canberra tomorrow to share a cookery class with Prime Minister Julia Gillard and her cabinet.
Now that I've gotten your attention, okay, I made the last bit up, but I am teaching a class in Canberra tomorrow.
The other day someone asked me what was my favourite sweet, and this morning someone wrote with some technical questions about Rasagulas/Rasagoolas/Rasgoolas/Rasgulas (all the same name, different spellings for my favourite sweet!) So I went back to my blog archives, and here's today's contribution, from 2006.
Ramaa Prakash from Acton, MA, USA asked:
"Hello Kurma, I tried out your rasgoola recipe and I had a follow-up question. What do I do if I need to make more than one batch of rasgoolas? The syrup tastes great, but I don't want a gallon of syrup getting wasted at the end of 2 or more batches. Can I somehow re-use the first batch of syrup to make a 2nd batch? Thanks.."
My answer:
"Yes I don't see why you can't re-use it. It will be of a slightly different concentration so it might have to be 'tweaked'. Otherwise, I have successfully re-used leftover rasagulla syrup in making drinks - I strain it then use it as the sweetening agent in lassis and lemonades, for instance."
The day preceding Sri Krishna Janmastami, Aniruddha Prabhu was playing the paparazzi.



Those are the photos he took of the dedicated servants in Melbourne, busying themselves at making Radha Ballabha's appearance day better than ever before.

The last few pictures are from the Krishna Janmastami midnight darshan.

Here's the slideshow.

| | |
| --- | --- |
| | The music, dancing and eating lingered late into the night Sept. 1 as thousands of families from around the Seattle area flocked to the Vedic Cultural Center along 228th Avenue Southeast. |
By Antony Brennan
(for ISKCON News)
Although multimedia and the Internet are no longer new to preachers, the continued development and increased availability of digital communications is giving rise to a new surge in electronic religion.
The rise of digital computing and the Internet have afforded the preacher remarkable new opportunities to communicate with seekers and devotees alike. In his book on the subject "Ten Strategies for Preaching in a Multi Media Culture," Thomas H. Troeger surveys how evolving forms of communications over the centuries have shaped the way that the preacher is able to present the message.
Troeger provides an analysis of strategies for getting your message across in an age of mass media and computerisation. He maintains that preachers need to learn how to deliver their messages with content and substance in an age when the medium has gone digital.
The technologies growing up around the digital media quickly become enablers for increasingly effective communications. There are web sites that allow people with a digital camera and a computer to stream lectures live across the world. There are hand held devices that let you watch and hear these web casts wherever you are. Some of the technologies allow you to observe and participate in activities and programs in temples all over the world.
As reported online at Telegraph.co.uk, the Reverend Leonard Payne, vicar of a remote parish in Suffolk, has been overwhelmed by the response after he posted some of his homilies on the Apple iTunes store. "We were stunned. Within a short period of time, over 2,400 people had downloaded one of the sermons."
The web site Krishna.com attracted more than 130,000 visits in the last month. At the time of writing the most viewed article in the last seven days on Dandavats.com had received 38,918 views. When His Grace Hridayanda Goswami in the U.S. gives a live video lecture to devotees watching on the Internet in Sydney, Australia the capacity for other people to watch and participate at the same time, anywhere Internet access is available, is potentially unlimited.
There are thousands of web sites all over the Internet that host Krishna Conscious pictures, videos and audio files for viewing and downloading. These sites are maintained by devotees and contain darshan, talks, lectures, kirtans, bhajans, discussions, debates, opinions and all manner of communication amongst seekers and believers from almost every country imaginable.
On his website, Internet blogger Greg Kendra mentions a survey last year by the Pew Internet & American Life Project which found that more people used the Internet to look for religious and spiritual information than to download music, participate in online auctions or visit adult websites. The study indicated that last year about 28 million people found religious or spiritual information online.
Kendra also mentions a list updated recently by the podcast directory Podcast Alley showing that podcasts in the 'religion and spirituality' category are the fourth highest among 21 categories, more than in sports, news and politics.
It is not surprising that in a message delivered at a recent Vatican synod, Catholic bishops have declared they want the word of God to be heard through iPods. They said the printed text was no longer sufficient when communication had been transformed by technology.
The bishop's message, as reported in an 'The Age' Australian newspaper, said the voice of the divine word must also resonate over the radio, internet channels with virtual online distribution, CDs, DVDs and iPod.
The field of preaching is being radically transformed as the pace of development in digital media increases. The Internet population continues to increase and preachers in many religious traditions are entering the field of digital communications. Those who first come to terms with the digital wave will have access to more spiritual seekers than any ever before possible.
Religion, whilst transcendental and ecstatic, has now also become electric.
| | |
| --- | --- |
| | "The prayers and messages of support we've received from all over the world have given us great strength and courage to be resilient at this time," says temple president Pradyumna Dasa. |
Srimad Bhagavatam 11.23.57 - A service attitude to Krsna is sannyasa.
The other week whilst many were celebrating Janmastami I was somewhat taken up with answering many questions and dealing with some distressed and hostile neighbors here in the small valley community as the actions of one individual was causing some problems. However I wonder who was more embarrassed myself or the devotee who had recommended [...]
Perception of the evils of birth, death, old are, and disease will guide us to Krishna Consciousness. In Krishna Consciousness, we will have transcended all evils, all sufferings, and all delusions.
>>> Ref. VedaBase => Notes transcribed from a lecture given September 8, 1966
from BTG #4
| | |
| --- | --- |
| | Offering a whole host of weekly programs, activities and educational classes, the new ISKCON Center in Redbridge promises to be a spiritual haven for youth and for the rest of the local community. |
| | |
| --- | --- |
| | It seemed like just another peaceful mangala arati ceremony for the devotees at the ISKCON temple in Christchurch, New Zealand, when the 7.1 magnitude earthquake struck. |
| | |
| --- | --- |
| | "Money is sweeter than honey" is a common expression which has a special significance for most people living in today's modern era of industrialization. |
Article sent in by Dvarakadisha Prabhu From: krsna108@hotmail.com Subject: Date: Wed, 8 Sep 2010 04:36:40 +0000 Dear Devotees: Hare Krsna! Please accept my humble obeisances. All glories to Srila Prabhupada! All glories to Sri Guru and Gauranga! This is our second stop at St. Louis, Missouri. We stayed in the temple for one week. We [...]
| | |
| --- | --- |
| | I'm ashamed to say it's happening right in my own backyard. Pastor Terry Jones of the Dove World Outreach Center in Gainesville, Florida has announced plans to burn the Islamic holy book, The Koran, on the ninth anniversary of the September 11, 2001 attacks this Saturday. |
www.sdgonline.org.
3:23 A.M.
From Namamrta by A. C. Bhaktivedanta Swami Prabhupada:
"By chanting the Hare Krishna maha-mantra, the quality of forbearance automatically develops:
"A devotee engaged in chanting the holy name of the Lord should practice forbearance like that of a tree. Even if rebuked or chastised, he should not say anything to others to retaliate. For even if one cuts a tree, it never protests, nor even if it is drying up or dying does it ask anyone for water.
This practice of forbearance (trnad api sunicena) is very difficult, but when one actually engages in chanting the Hare Krishna maha-mantra the quality automatically develops. A person advanced in spiritual consciousness through the chanting of the Hare Krishna mantra need not practice to develop it separately, for a devotee develops all good qualities simply by chanting the Hare Krishna mantra regularly. (Sri Caitanya-caritamrta, Adi-lila, 17.27-28)"
Baladeva is having to undergo great forbearance in applying for our social services in New York state in order to get food stamps, extra money, driver's license, heating money, etc. One has to go through extreme red tape. It was much easier in the state of Delaware, where they simply asked you what you wanted and gave it to you. The difference is because of New York City, where there are so many cheaters, freeloaders, illegal immigrants, immigrants, homeless people, poor people and so on. New York state has much more rigid laws before they will give you money. So Baladeva has had to make repeated visits and come up with more and more ID and evidence in order to plough through the requirements, and it is all going very slowly. He is able to practice forbearance and not get agitated on half-hour computer phone calls and repeated requests for things that don't come through the first time because of his practice of chanting Hare Krishna. He chants Hare Krishna when he is at the offices and when he goes through the repeated paperwork.
I woke up at 2:00 A.M and began my chanting. I felt it was a little late and so emphasized speed. I kept my eye on the clock and chanted rapidly. I got 12 rounds done before 3:30 and my gayatri. I passed the mantras through my mind without distraction to other topics or scenarios. It was just accumulation of numbers and Hare Krishna mantras. It was not a bad session.
Chanting quickly with
your eye on the digital
clock. A round is
completed in less than half
an hour. The familiar
sounds pass through your
mind with reverence
and care. Speed does not
mean you don't pay
attention but you have
to be careful, you don't
go beyond the "legal"
limits. Chanting is
for embracing "Hare" and
"Krishna" and "Rama,"
not racing without
devotion. Staying
alert and awake,
you keep your
mantras moving
with attention to the bhava.
www.sdgonline.org.

From One Hundred Prabhupada Poems, #23
They had to unlock the door,
I was the first one into the temple room
before mangala-aroti.
No light on except one over Srila Prabhupada.
He sat high up on the vyasasana
wearing a light wool saffron chadar
and I fell at his feet
as we all do
secure here in this
marble-floored temple of stout pillars and elegance
chanting before my master.
The verse for today's lecture
tells of Mother Yasoda's faith in cow protection
and the holy names of Vishnu.
Prabhupada says these Vedic ways
are mostly forgotten today,
yet he has given them to us
to cherish and practice.
By his grace I will be able to expand on
some of his points.
By the grace of Lord Krishna, I have
breath and heartbeat to carry it out.
By His Divine Grace, I am a shaven-headed
saffron monk sanctified by light
of ghee lamps in an otherwise dark room.
Srila Prabhupada is our leader.
www.sdgonline.org.
1.
This one is hard to understand but
if you just flow with it, it
has its music and entertainment
and serious statement. When
you don't want to openly confess
you speak in code and you
use metaphors to tell a tale.
2.
"Vamp is going to open his mouf'
for first gums. If they knew how
bad he was would they
remember how good he is?

read more from SDGonline - daily updates Viraha Bhavan journal 
www.sdgonline.org.
Free Write
Baladeva did well on his visit to the next door neighbors. When he knocked on the door a ten year old girl answered. She was bubbling and enthusiastic. She immediately told Baladeva who was home, her fifteen-year old sister, he mother, her mother's new baby, Lucas, and their black Labrador retriever, Shadow. The dog came to the door and Baladeva asked if he was friendly.
"Actually he is pretty protective, especially of my sister", said the youngest girl. "I just tried to use the bathroom but my sister was inside and he gaurded the door." With this the girl put the dog in another room. Baladeva said, "I can tell he is a puppy."
"How?"
"Because when he is not barking he whimpers."
Baladeva then began explaining how his "father" goes to bed at 7:15 P.M. and gets up at 1 A.M. "He is a writer, and he likes to have his all work done early in the morning, when it's quiet."  The girl could relate to it, because their grandmother goes to bed at 6 P.M.  and gets up at 4. The girl said, she got up at nine but now she has to get up earlier to go to school. She said her grandmother got up at 4 A.M. and the neighbors come at 6 A.M. to drink coffee and then drop  the kids for her to get ready for school while they go to work. "She drinks  coffee. I do not see how anyone could drink coffee. It's disgusting," she said. A girl about fifteen years old joined them at the front door. She also was friendly and chatty. She said she had seen Baladeva's father and he had a longest hairpiece at the back of his head.
"That's because he has been in this religion the longest, so his hairpiece is the longest." Baladeva brought up the topic of the dog barking so close to their own house. He said, "You think you could tie the dog up, on the other side of the yard so he would not disturb my father?"
read more from SDGonline - daily updates Viraha Bhavan journal 
1965 September 9:
"Today we have crossed over the Atlantic Ocean. The whole day was clear and almost smooth. I am taking my food regularly and got some strength. But I am struggling and the nectarine of my life is Sri Chaitanya Charitamrita the source of all vitality."
Jaladuta Diary :: 1965
1967 September 9: "I am old man. At the same time sick. It is not possible for me to look after the affairs of the American house. I want to remain free, being taken care of by all of you and that is liking to me in this old age."
Prabhupada Letters :: 1967
1968 September 9: "I experimented with my harmonium, and of course, it is just an experiment, still all liked the tune very much. I can give so many verses and explain them in English, so we can produce records in so many ways."
Prabhupada Letters :: 1968
1969 September 9: "Some responsible man may be selected to preside over a meeting, either in the temple or in a private hall. Invite the important people of society and convince them about the importance of this movement. In winter season this propaganda may be done."
Prabhupada Letters :: 1969
1972 September 9: "I am eternally your guide, but if you don't accept me as your guide what can I do? Unfortunately, if my disciples do not take my guidance, what can I do? By bad association it so happens, so I remain silent. I see the tricks of maya."
Prabhupada Letters :: 1972
1974 September 9: "Because people have become demoniac, Krsna is not realized, He is not exposed to the non devotee. Our mission is to turn the people to become devotees so that they can see Krsna."
Prabhupada Letters :: 1974
1975 September 9: "Our business is not farming. Our business is to spread Krishna consciousness. So in favor of Krishna consciousness whatever policy is suitable that we should take. When you have got more men, then it can be tackled."
Prabhupada Letters :: 1975
1975 September 9: "The decree states very clearly that the property cannot be sold without written permission by myself. Such a declaration should be from all centers. Please see to this. Also I want that all centers follow the following procedure for handling money."
Prabhupada Letters :: 1975
By Parasuram das
This was a very special event. Rathayatra had not taken place in Scotland since 1982, so many years later the Lord of the Universe was again giving his causeless mercy.
Talk with Nrsma-krsna.
Srila Sivarama Swami and Nrsimha Krsna das from Istanbul are having a
discussion about printing and distributing books, upcoming
translations and briefly about Turkish yatra.
Nrsimha Krsna das the leader of the Turkish translation team presented
the newly published Turkish books – Coming Back and Laws of Nature -
to Srila Sivarama Swami, who is offering the books to His Deities Sri
Sri Radha Damodara.
Maharaja emphasised the importance of printing books in different
languages and how Srila Prabhupada is pleased to see this.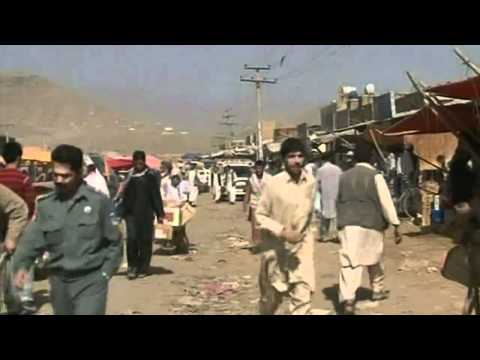 A few days ago I started seeing things on facebook, and in my email about protesting a local church that is planning on burning a bunch of Korans on Sept 11th.

Then today I saw that the story had made national and international headlines, when I opened up google there was an article on my front page about how President Obama is condemning the proposed action, check out the New York Times article here.

Interestingly enough Islam has had a much better record of religious tolerance than Christianity, at least historically.

On a slightly related note Lacie and I watched Jodhaa Akbar the other night, which was a decent enough movie, if you can handle the bollywoodness of it. I'm a sucker for anything historical, especially if it has any religious undertones. But I was a little annoyed how they presented Akbar as introducing religious tolerance into India. To his credit he was revolutionary amongst the Mogul emperors but religious tolerance has been the norm in India for millennia, and I don't think that came across properly in the movie. I thought it was a little too pro-muslim, one cool muslim emperor doesn't erase thousands of atrocities.

Anyhow, as far as the Koran burning, I don't think Obama, or any other political figure, condemning the action will have much effect. Some influence conservative fundamentalist Christian pastors need to condemn it for the Church to reconsider their plan.

Tragically the pastor who wants to do this not only horribly misunderstands his own religion but he doesn't even have the sense to realize that it wasn't even Muslim's who were responsible for 9/11. If he only knew.
Reflecting on 9/11 in the light of one pastor's "Koran Burning Day".
Orlando Janmastami 2010 Kirtan


Fortune favors the prepared mind.
- louis Pasleur
Srimad Bhagavatam 11.23.56 - We need a guru to smash our false ego.
Srimad Bhagavatam 11.23.55
More Recent Articles
---
Click here to safely unsubscribe now from "Planet ISKCON" or change your subscription or subscribe

---
---
Unsubscribe from all current and future newsletters
powered by
FeedBlitz
---
Your requested content delivery powered by FeedBlitz, LLC, 9 Thoreau Way, Sudbury, MA 01776, USA. +1.978.776.9498
Subscriptions
TABLA - FUENTES - FONTS
SOUV2
Balaram
ScaGoudy
FOLIO 4.2
Biblica Font

Disculpen las Molestias
Planet ISKCON - 2010
·
Planet ISKCON - 2011