Fotos de Iskcon Hawaii Daily Darshan - Saturday, June 12, 2010


Añadida el 15 de junio


Añadida el 15 de junio


Añadida el 15 de junio
Añadida el 15 de junio
Añadida el 15 de junio
Acyutananda (eternal relationship with the Lord)
On the order of Caitanya Mahâprabhu, Acyuta set out on a pilgrimage and returned after a long journey. During that journey Acyuta, being profoundly influenced by Lord Caitanya, formed a Sankirtana (Rahasa) party and preached the name of Ärî Kèëòa in different provinces of India. The account of his Sankirtana party is discussed in an unpublished manuscript called Baranacharita-grantha.
Lord Caitanya and Acyuta had a very cordial relationship and are certainly eternal associates. The description in chapter ten of Sunya Samhita reveals that Acyuta was not only associated with Lord Caitanya during the period mentioned, but he was also a companion in previous births. The story indicates that Ärî Kèëòa informed Sudama that He was going to descend to the earth. Kèëòa said: "Go thou Sudama, we shall meet again in Kaliyuga. I shall reveal myself in the form of Buddha, and you will bear the name Sundarananda. Later I will manifest in Navadvipa as Ärî Caitanya and preach the name of Hari from door to door. At that time you will stay with us, and will be known by the name Acyuta. You will save the cowherd class."
In another passage of Sunya Samhita, Sudama, Subala and others asked Kèëòa how and when they would meet again. Kèëòa replied that they would be born as Panchasakhas in the Kaliyuga at Nilacala, and King Prataparudradeva would serve them.
Once Lord Caitanya came to Cuttack and the king desired to perform a religious festival. Lord Caitanya advised the king to bring the Panchasakhas. Thus the Panchasakhas came to Cuttack to join the party and the Lord embraced all of them. In the Chourasi Ajna it is described that Lord Caitanya sat in the Muktimandapa along with His five associates, the king, and Sarvabhauma. The Lord declared that the five associates were the followers of Kèëòa in every age. The associates replied that they were but five branches (panca sakha) of one tree. Lord Caitanya called them to his side and asked them to give a demonstration of their occult powers. He handed over the seed of a jackfruit to Jagannâtha Dâsa, and Acyutananda ripened the fruit.
PERSONAJES VAISHNAVAS
A
Sri Abhirama Gopala Thakura - (SKpworks)
Abirama Gopala Thakura (Krsna-lila in Gaura-lila) - (SKpworks)
SRI ACYUTANANDA - (SKpworks)
Acyutananda (eternal relationship with the Lord) - (SKpworks)
SRI ANUPAMA - (SKpworks)
SRI ADVAITA ACARYA - (SKpworks)
ANANTA ACARYA - (SKpworks)
B
SRILA BALADEVA VIDYABHUSANA - (SKpworks)
SRI BHAGAVATA ACARYA - (SKpworks)
SRI BHUGARBHA GOSWAMI - (SKpworks)
Bhagavan dasa Babaji (snake, cat, prasadam, goat) - (SKpworks)
C
Candraäekara Âcâryaratna - jun 15 - (SKpworks)
CANDRASEKHARA ACARYARATNA - (SKpworks)
SRI SWARUP DAMODAR GOSWAMI - (SKpworks)
siguiente:
Devotos Vaishnavas
-
jun 16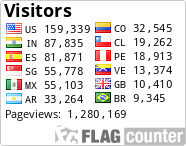 jueves 11 de marzo de 2010