Fotos de Iskcon Hawaii Daily Darshan del álbum Monday, June 14, 2010


Añadida el 15 de junio


Añadida el 15 de junio


Fotos de Iskcon Hawaii Daily Darshan del álbum Sunday, June 13, 2010


Añadida el 15 de junio ·
Ärîla Viävanâtha Chakravartî Ùhâkura
He was a disciple of Radharamana Chakravartî who is in the disciplic line of Ärîla Narottama dâsa Ùhâkura. He spent many years in his guru's house studying bhakti under his tutelage. During his student years he defeated a famous digvijaya pandit and wrote many small compositions known as bindhus. His parents married him early but he had no interest in family life. On his guru's instruction he spent one night with his wife and read Ärîmad Bhâgavatam to her until dawn. Then he left for Râdhâ Kunda and stayed in the bhajana kutir of Ärî Kèëòadâsa Kaviraja Gosvâmî.
He was known as Hariballabha Dâsa and later got the title of Viävanâtha Chakravartî Ùhâkura for his uncanny perceptions into the mellows of Kèëòa bhakti. He was called Rasacharya. He could stop the rainfall by his writing of S.B. commentaries, because the rain didn't want to disturb him or drip on his manuscripts.
He re-established parakiya-bhajan at Râdhâ Kunda by writing a tika on Gopâla Champu. For this, some envious persons tried to kill him when he went for his ablutions in the forest, but he took his siddha-deha form of a young girl and they couldn't discern him.
His disciple was Ärî Baladeva Vidyabhusana, who wrote the Govinda-bhasya.
PERSONAJES VAISHNAVAS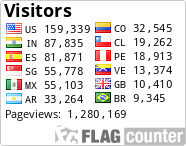 jueves 11 de marzo de 2010