Fotos de Iskcon Hawaii Daily Darshan del álbum Tuesday, June 15, 2010


Agregado hace 2 horas ·


Agregado hace 2 horas
Fotos de Iskcon Hawaii Daily Darshan del álbum Monday, June 14, 2010


Añadida el 15 de junio


Añadida el 15 de junio


Añadida el 15 de junio


Añadida el 15 de junio
An assortment of Gaudiya-Vaisnava Nectar
Ärî Viëòu Priya-devi
Viëòupriya is bhu-shakti. She is also Satyabhama. Daughter of Sanatana Mishra, who was a very learned brahmana and Vaishnava. From childhood she was very religious, following all vratas and worships. She especially worshipped Tulasidevi and bathed 2 or 3 times daily in the Gaôgâ. This is where she met Sacidevi who would bless her saying, "May you have a good husband." From that time Saci thought of making her daughter-in-law.
She was Lord Chaitanya's second wife after Lakshmipriya departed this world. The pious brahmana Ärî Kashinatha Mishra arranged this marriage. The marriage was held with great pomp and proper rituals. The whole Navadwipa came to see this divine pastime that even demigods cannot see. The Lord hardly gave her attention after this marriage. She bore all this quietly. The night he left to take sannyasa He showed His 4-armed form to her.
She would put one grain of rice in a pot for every round of HKM she chanted, and cook that and share with mother Saci. Ideal widow.

PERSONAJES VAISHNAVAS
Santos Vaishnavas -
jun 16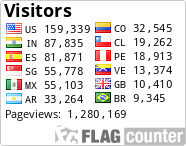 jueves 11 de marzo de 2010