PLANET ISKCON


Here are the latest updates for you
| | |
| --- | --- |
| | The search for healthy, natural sweeteners sometimes seems to involve a whirlwind of information. Today, stevia is now widely accepted as a safe, natural sweetener. That doesn't make it super popular, however: Many people complain about the aftertaste of stevia, and it doesn't melt or cook like sugar does. So the search goes on. |
Srimad Bhagavatam 11.21.24
| | |
| --- | --- |
| | In June and July 2010, there are sixteen students graduating with Vaishnava Theology degrees from two state accredited Bhaktivedanta Colleges in Europe: Budapest, Hungary and Radhadesh, Belgium. |
| | |
| --- | --- |
| | With the recent announcement by the scientific community of the creation of a living organism using synthetic DNA many people are wondering about the religious implications of this achievement. |
| | |
| --- | --- |
| | In July, a new harinama festival tour is starting in Europe`s Adriatic region. This will be the seventh since its start in 2004, and it will be performed in seven countries. |
| | |
| --- | --- |
| | Since the beginning of June, unusual flooding has been causing major problems in Northeastern Hungary. The members of the Hungarian Society for Krishna Consciousness have been distributing a thousand plates daily of free food in the flooded area. |
I head off this morning for a weekend of cookery magic in Tasmania, Australia's southernmost Island State.
Tasmania, located 240 kilometres south of the continent, is named after Dutch explorer Abel Tasman, who made the first reported European sighting of the island on 24 November 1642. He named the island Anthony van Diemen's Land after his sponsor Anthony van Diemen, the Governor of the Dutch East Indies. The name was later shortened to Van Diemen's Land by the British.
It was officially renamed in honour of its first European discoverer on 1 January 1856. Just in case you didn't figure it out, "Tassie" is a colloquial expression for the state.
The New York Times dramatically described Tasmania as "the world's most mountainous island and perhaps also its rainiest ... a wind-lashed, wave-carved atoll, the Southern Hemisphere's last terrestrial gasp before it sinks into the Southern Ocean."
It's been almost six years since I taught cookery classes in Tasmania. I was a regular presenter at Drysdale Tafe Colleges in both Hobart and Launceston, until downsizing of the cookery departments scuppered my twice-yearly visits.
If spontaneity is your thing, then why not just drop everything and join me for a class. There's still a few vacancies at my Winter Spice Cookery Weekend in Lilydale, near Launceston, Tasmania. These are our menus. Come to one or both classes!
Saturday 19 June - The Indian Shared Table
Sweet & Sour Mung Dal Soup with Pumpkin, Zesty Lemon Rice with Fresh Coconut, Coriander & Cashews, Succulent Tomato, Peas and Home-made Curd Cheese (Matar Panir), Dry-roasted Crispbreads (Pappadams), Fresh herb-laced Garden Salad, Battered Crispy Fritters of Cauliflower, Eggplant & Potatoes (Pakoras), Hot & Spicy Apple Chutney, Saffron-infused Semolina Halava Pudding with Walnuts & Raisins, Hot Spiced Tea (Masala Chai).
Sunday 20 June - Indian Winter Dinner Party
Fragrant South Indian Hot & Sour Toor Dal Soup (Rasam), Basmati Rice with Cashews, Peas & Fresh Coriander (Pulao), Creamy Cauliflower and Potato Supreme (Gobi Alu Bhaji), North Indian Puffed Fried Breads (Poories), Hot, Sweet, Spicy & Sour Eggplant Pickles, Fresh herb-laced Garden Salad with Roasted Vegetables, Traditional Karnataka Carrot Halava, Hot Spiced Tea (Masala Chai).
Here are the booking details:
Cherry Top & Eagle Park, Lilydale near Launceston, Tasmania, Winter Spice Weekend with Kurma Dasa, Saturday, Sunday 19, 20 June 2010, Bookings - Lesley cherrytop@bigpond.com +61 (0) 3 6395 1167
ps; bring your warmest clothes. Temperatures may be down as low as zero.
1966 June 17:
"Chaturdasi. Mr. Goldsmith will hang the incorporation notice on the door for 15 day in terms of the Law. It is expected that the incorporation will take place sometime after the 6th July 1966. In the evening there was meeting, the collection was $7.00, book collection $16.00"
Prabhupada Journal :: 1966
1968 June 17: "They have not yet understood the importance of this movement. Begin contacting the U.N., we want to get facilities for presenting our formulas to the different nations of the world. If we try then our purpose may be fulfilled."
Prabhupada Letters :: 1968
1970 June 17: "It is not on account of my intelligence or endeavor. I am simply an instrument in the hands of my Spiritual Master. I do not know how far I have got the capacity to carry His order, but I have a sincere desire to do it. This is Parampara system."
Prabhupada Letters :: 1970
1971 June 17: "It should come automatically. Not that you are remembering artificially. Parching the body means parching the Supersoul. The process to simply to chant and hear and if Krishna's lila comes into remembrance, that is very good."
Prabhupada Letters :: 1971
1972 June 17: "I especially want you leaders to become very much absorbed in the philosophy of Bhagavad-gita, Srimad-Bhagavatam, and become yourselves completely convinced and free from all doubt. Then you shall be able to carry on the work satisfactorily otherwise everything will be spoiled in time."
Prabhupada Letters :: 1972
1973 June 17: "We should be determined to carry out our mission against all opposition. There is nothing that can stop the Sankirtana Movement because it is the will of Lord Caitanya."
Prabhupada Letters :: 1973
1973 June 17: "Preaching means to increase our family members, so I am encouraged you have recommended ten new devotees for initiation. Initiation means to begin not that when initiated a disciple becomes slack; rather upon initiation one begins spiritual life in earnest."
1975 June 17: "Any position we remain in, we must have full dependence on our spiritual life. This will maintain our spiritual strength. And if we maintain our spiritual strength, then anywhere we live, we live under the protection of Krishna."
Prabhupada Letters :: 1975
asuram bhavam, na mam prapadyante. They will never surrender. This is the sign of demon. They will never surrender. They will be killed, they will go to hell, they will accept all the thing, but still, if you ask him that "You surrender to..." "No." That is demonic.
Srimad-Bhagavatam 1.5.8-9, New Vrindaban, May 24, 1969
:
24 Hour Kirtan Pre-events:
Friday evening, 7:30 to 9:00 pm onwards: Madhava will be leading kirtan in the temple room.
And on Saturday morning, don't miss the special Bhagavatam class by HH Sivarama Swami: "24 Hours of Chanting – Preparing the Soul".
If you can't be here in person, log on here for live webcam, audio/video.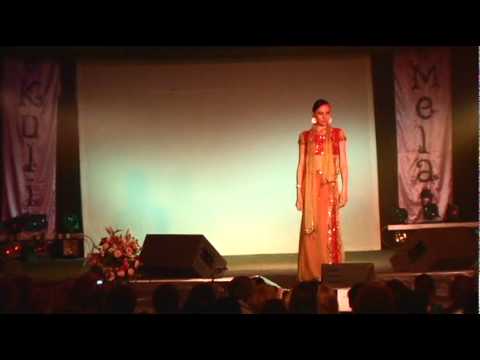 Fashion Show featuring clothing from kuli designers held at KuliMela 2008 in Radhadesh.  More information at http://www.kulimela.com/.
| | |
| --- | --- |
| | Up until now, a divorce would in most cases be granted by the courts only if there were mutual consent. Now, the Indian government has proposed a new law, which will make it easier for couples to get divorced. |
| | |
| --- | --- |
| | "People seem not to have the time nor the energy or interest to delve deeply into any one faith or religious tradition. So they move through, collecting ideas and practices and tenets that most appeal to the self, but making no connections to groups or communities", Ann Greeley, a theology and philosophy professor at Sacred Heart University in Connecticut says. |
Attention means steady application of the mind, or focusing the consciousness on a particular subject. Whatever one focuses his attention on becomes deeply impressed in the mind. Although the mind can move from one object to another with fantastic speed, Vedic sastras and modern science concur that the mind can only do one thing at a time. This is called the "single idea" principle of the mind. For example, if one is reading an exciting book with full attention, he will not hear the sounds in the surrounding enviroment.
From the
Art Of Chanting Hare Krsna
by Mahanidhi Swami
| | |
| --- | --- |
| | On June 19, New Vrindaban will host a 24-hour kirtan, and will offer discounted admission to Prabhupada's Palace of Gold for participants of West Virginia Day. |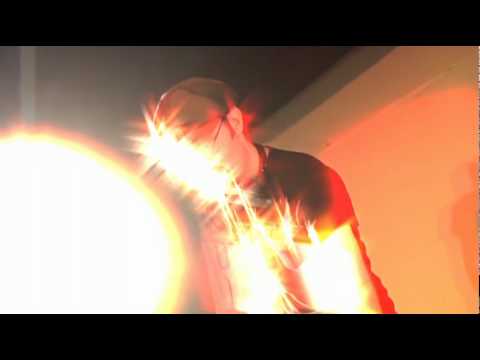 DJ Bala performing at KuliMela 200i8 in Radhadesh.  More info about KuliMela at http://www.kulimela.com.
1968 June 16: "What is the difficulty of enforcing these rules? They are rules, and they are simple rules, and must be followed. One must be prepared to follow the rules for Krishna. Otherwise where is the proof that he loves Krishna?"
Prabhupada Letters :: 1968
1972 June 16: "As GBC man you shall be my personal secretary for maintaining the highest level of Krishna Consciousness amongst the devotees in your zone."
Prabhupada Letters :: 1972
1969 June 16: "Visala Das will be your name eternally. Eternally you are the servant. It is not very important. It is sufficient for you to know that you are always the servant of Visala, or Krishna."
Prabhupada Letters :: 1969
1969 June 16: "Whatever is offered goes through the Spiritual Master. The Spiritual Master offers it to Krishna then Radha Krishna eats, then Caitanya Mahaprabhu eats, then the Spiritual Master eats, and it becomes Mahaprasadam."
Prabhupada Letters :: 1969
1971 June 16: "One who goes against the rules and regulations of scriptures is causing pain to the supersoul. Parching the body means parching the supersoul. Remembrance of Krishna's lila should come automatically, not that you are remembering artificially."
Prabhupada Letters :: 1971
1972 June 16: "All my senior disciples and leaders now you must become very, very much aware of your grave responsibility to the human society and utilize every moment in the best manner possible."
Prabhupada Letters :: 1972
1972 June 16: "I am very much concerned that the devotees should be given all good instruction. That is the duty of the GBC man. If the devotees, especially the responsible officers, do not have any knowledge, how can they preach?"
Prabhupada Letters :: 1972
1975 June 16: "Regarding these sannyasis, I have never approved of this action. You can tell them. Everyone is concocting something of their own. It must be checked."
Prabhupada Letters :: 1975
1969 June 15: "With this taste we become more and more attracted, and more and more Krishna gives encouragement, and more and more we increase in our desire to serve Krishna in pure Krishna Consciousness."
Prabhupada Letters :: 1969
1969 June 15: "I am so much encouraged that one very nice boy has come to live in your temple. You are all working sincerely to serve Krishna, and now one sincere soul has been so attracted by this, that he is also coming to join you."
Prabhupada Letters :: 1969
1970 June 15 : "Since you met with the motor accident, although I am getting your news time to time, still I was very much anxious to write you directly. Do not be worried, Krsna has saved you, and very soon you will regain strength."
Prabhupada Letters :: 1970
1971 June 15 : "Whatever GBC members decide, I have nothing to disagree with. But economically the existing proposal is not very sound. If the printing takes two years, then what becomes the total cost of Bhagavad-gita As It Is?"
Prabhupada Letters :: 1971
1972 June 15 : "Are you again acting upon your old principles in the guise of a Sannyasi from our disciplic succession? This cannot be allowed. If you are sincere to our line of action, please come here and live with me for some time."
Prabhupada Letters :: 1972
1972 June 15 : "I act like a king because no one can defeat me, and similarly, you should take your responsibility very, very seriously as the representative of Caitanya Mahaprabhu."
Prabhupada Letters :: 1972
1972 June 15 : "I have worked alone, now you are so many. Our scope is unlimited, our resources unlimited. Now we have got 100 branches, so when I finish Srimad Bhagavatam there must be at least 1000 branches."
Prabhupada Letters :: 1972
1972 June 15 : "Don't be too much concerned with nondevotees, now we must fix-up what devotees we have got - then we will succeed. What good are many, many devotees if none of them are knowledgeable?"
Prabhupada Letters :: 1972
1972 June 15: "Remain always compact in Vaikuntha yajna. Don't do anything artificially - that is sahajiya. You remain the beautiful maid servant of Krishna. Don't try to be ugly before Krishna. Krishna does not like ugly gopis."
Prabhupada Letters :: 1972
1967 June 14 : "I think we can continue our centers in rented houses without endeavoring more for our own house. Rather we may train up boys for preaching work and send them back to all the parts of the world to preach this gospel."
Prabhupada Letters :: 1967
1968 June 14 : "Whatever I am trying to bestow upon you all is the gift of Lord Krishna directly - I am just doing the work of a bearer. There is nothing of my personal contribution and I ask your mercy that I may do it without deviation."
Prabhupada Letters :: 1968
1969 June 14 : "Many of the American girls and boys are very qualified to take up this sublime movement. We simply have to instruct them nicely, and surely many will understand that here is such a nice thing - they must take to it."
Prabhupada Letters :: 1969
1970 June 14 : "Spiritual life is just like handling a sharpened razor. Handle it nicely we become clean shaven, but a little inattention causes bloodstain. So always remember this and depend on Krsna and make your life progressive."
Prabhupada Letters :: 1970
1972 June 14 : "So far attending pujas at the houses of the Hindus, we can hold our kirtana but we should not take prasadam there. If they insist then we can take fruits and milk and offer them to Krishna."
Prabhupada Letters :: 1972
1973 June 14 : "So we must be prepared to fight. We cannot stop this movement. It is a fight against Maya. So Maya may sometimes cause casualties in our camp. We must only thank Krsna and seriously dedicate everything for Him."
Prabhupada Letters :: 1973
1974 June 14: "We have to be patient. Like a woman who becomes married; if she immediately desires to have a child, that is not possible. But after due time, because she is with her husband, she will have child."
Prabhupada Letters :: 1974
1975 June 14: "Because you are my very intimate friend from college life, I wish that you may retire from family life and live in one of our so many centers wherever you like, and preach the cult of Krishna Consciousness."
Prabhupada Letters :: 1975
www.sdgonline.org.
3:54 A.M.
I had two headaches last night a mild one and a more severe one. For the second headache I took medicine with caffeine in it. That made me stay awake, and I got out of bed at 12:30 A.M. I got into a strange groove for my japa. I was comparing my japa to the career of the undefeated heavy weight champion boxer Rocky Marciano. I fought off distraction and laziness as he defeated the rugged dangerous Jersey Joe Walcott to become the champion of the world. Then he defeated the aging Joe Louis in a knockout in a late round. He knocked out the hard fighting Ezzard Charles in a knockout. I imagined him fighting an unknown Norwegian fighter who was a great challenger, and Rocky didn't knock him out until the fifteenth round. He stood in the center of the ring with his trunks below his navel, his hairy chest exposed and his arms extended in triumph above his head and his face battered. My japa was good in fighting all the way although it was a strange way to go about it. I listened to the syllables of the holy names and punched out all the obstacles that come to good chanting such as pramada, inattention, the great difficulty, and blasphemy of a pure devotee and not having faith in the scriptures and so on. I chanted twelve rounds before Baladeva came up at 3:30. I don't expect to do this kind of thinking again, but it came and I couldn't resist it and I dovetailed it for an aggressive punching japa.
You chant your japa
as if you're in a fighting
ring. You knock out all
your opponents, although they
land blows upon your body
and face. You come out
the victor in fifteen round
sessions of japa-yajna,
feinting and throwing punches
against the ten offenses.
It was too rough and imperfect
and slugfestlike to be rated
as suddha-nama, but I
didn't fall down except once
and that was briefly.
Today I'm the undefeated
champion of the quota
with only four more rounds
to go. I think I'll win them all.
www.sdgonline.org.
Prabhupada shades himself from the blazing Vrindavana sun, as he calmly and patiently awaits for the devotees to arrive in the initiation yajna arena. A cloth is stretched around the yard to keep out dogs, hogs, monkeys and urchins. This is before the construction of the Krishna Balarama Mandir, but Prabhupada is initiating disciples. He already has hundreds of disciples, but when new members become qualified he increases the numbers of the Hare Krishna movement. Srila Jiva Goswami wrote that a spiritual master should not accept many disciples. Disciples may fall down and cause a burden or physical illness for the spiritual master. But the Krishna consciousness movement must be spread as far as possible, and if the spiritual master is a pure devotee he can take the burden of thousands of disciples without jeopardy. But the disciples must be obedient to their vows taken at initiation, or they can put the spiritual master at risk. It is an offense to give the holy names to unqualified persons. So Prabhupada has a new person wait six months to a year before giving them first and second initiations.
There are steps in devotional service leading to initiation, according to Rupa Goswami. First comes initial faith or sraddha. Then comes sadhu-sanga or association with devotees. Next come practicing the rules and at this stage, called bhajana-kriya, initiation can be given. Unless initiated by a spiritual master, you can't have the link with Krishna. Upon initiation one may not immediately notice the good results, but they are there just as you don't notice sometimes when the airplane takes off the ground. Suddenly you are hundreds of feet in the air–that is a result of bhajana-kriya.
Here Prabhupada is ready to take more souls and guide them back to Godhead by either diksa initiation and initiation into brahminical status.
www.sdgonline.org.
The Hindu doctor said
he watches a TV show
every Sunday about Krishna,
and it tells all the details
of His life. He is very interested
in it. He asked me if I was
a Hare Krishna. He could tell
by the way I was dressed.
He picked up my Japa Transformations
and looked at the cover for a
while and said something.
But when they tried to put me
on the nuclear treadmill to
test my stress, I couldn't walk
on it. My knees kept collapsing,
and I couldn't keep up. They
got worried and turned it off. They gave me the alternative
treatment, a big injection
in the arm–it gives you
the same results.
I had to stay so long I
had to eat lunch there. "Will
they bring you prasad?" he asked. I said
yes my friend was bringing
me a nice sandwich.
"Don't overeat." He noted that my
cardiologist was also named Prasad,
a co-incidence.
But we didn't talk
anything spiritual. He
was too busy for that,
and I wasn't aggressive
enough.
His name sounded like "Goon"
and he was definitely Hindu.
He did ask if we had a
center in Delaware. I
said we had an ashram
where three of us lived,
but we didn't have
programs and I said
I was moving to New
York which he ignored.
They warned me the injection
would give me a headache,
and it gave me a bad one,
but I couldn't take any
caffeine. It was a long painful three hours
in the office, but I was glad I was dressed
as a sannyasi and recognized
by Dr. Goon as a Hare Krishna.
Just to be recognized is good
for them, and we both
uttered the holy names.
Doctor Prasad will "put the pieces
together" and tell me late next
week what is the result of
all this testing. Under
"history of heart disease in family"
I wrote that my father died
of a heart attack at seventy-eight.
My mother lived much longer
and couldn't stand to hear
the words "Hare Krishna" uttered. "As long as you have
anything to do with them we don't want anything to
do with you"–she and
my sister's family.
Baladeva and I went
back to the house and
finished the sandwiches
along with root beer and
ice cream. I'm
gaining too much weight,
and my japa is
not what I'd like it
to be.
www.sdgonline.org.
Free write
The teaching of yoga asanas has become very popular today. It is performed mainly as a physical exercise with an addition of impersonal meditation. Prabhupada used to write that the asanas were at the lower rung of the yoga ladder and to perform them just as a form of physical exercise was not true yoga. Yoga means to link up with the Supreme.
Krishna conscious devotees have taken advantage of the popularity of yoga classes and have become yoga teachers. They teach the students the asanas, but they go beyond that to teach them bhakti-yoga. They hold kirtanas of the Hare Krishna mantra at their yoga classes and teach the basic tenets of Krishna's teachings to Arjuna in the Bhagavad-gita. This format of Krishna conscious yoga classes with the asanas plus the meaning of bhakti has proved successful, and many students are taking up this supercharged form of bhakti-yoga. Food offered to Krishna, prasadam, is also distributed at Krishna conscious yoga classes and a vegetarian diet is encouraged. One teacher teaches a fluid, choreographed form of yoga during which the chant of Hare Krishna is kept up even during the asanas and a "yoga of the heart" is opened and attained.
Sankirtan is a Sanskrit term which means the congregational chanting and sharing of the names and glories of Krishna, which is the recommended process for spiritual success. In the Hare Krishna tradition, sankirtan is associated with sharing our spiritual culture with the public via the timeless books, translated by Srila Prabhupada.

For the past one year, the Toronto Sankirtan Team has been organizing monthly sankirtan festivals (MSF), where enthusiastic Bhakti Yoga Practitioners go out on the streets to share spiritual books, prasadam (karma-free food) and the holy name. This month marks the one year anniversary of the MSF, and on this special occasion, Toronto Sankirtan Team invites you to join in for a memorable sankirtan outing at Niagara Falls on June 26th (Sat).

Tentative Schedule:
7:45am Special Bhagavatam Class by Vijaya das, Sankirtan Minister for ISKCON
9:00am Depart from temple
10:30am Arrive at Niagara Falls
11:00am-2:00pm – Street Sankirtan
2:00pm – Lunch Prasadam
4:00pm – Drive back to temple

A nominal contribution of $15/person applicable if transportation is required.Pre-registration is mandatory (deadline: Jun 23, Wed). For registration / questions, please fill the form or email toronto.sankirtan@gmail.com. In the email, please specify if you would require transportation.

We look forward to seeing you on the 26th!
Dark Matter - does it exist or not...or perhaps in the minds of the scientists? Well...no one really knows is the real answer. Check out the link for more on dark matter.

This is a good example to show how modern science is all about about interpretation of data (piecemeal data) and not so much about reality.

No offense...I think modern science is simply misleading!

Hare Krishna
Kirtan at Nandagrama.
Talk with Sundarananda Prabhu.
By Dravida Dasa
With some further research and help from His Holiness Bhanu Swami, we have concluded that there is really no basis in either 1) the scripture, specifically the Hari-bhakti-vilasa, the guidebook for devotional practices compiled by Sanatana Gosvami, or 2) Srila Prabhupada's instructions, for the idea that if one performs a full nirjala fast on Pandava Nirjala Ekadasi, that will negate any ill effects from having broken Ekadasi over the previous year
Mathura dasa: We are writing from our organic family farm presenting an opportunity for any person or organization concerned with the welfare of Earth and her inhabitants. Read on to learn about the present challenge we have accepted. Pray this topic will win your interest and impel you to involve your self accordingly.
Radha Mohan Das: London Rathayatra Will Be Streamed Live Simultaneously On Mayapur.Tv And Krishna.Com This Sunday 20th June 2010. Starting At Around Mid Day Our Live Feed Will Cover Lokanath Swami Andthe Mayapuri'S Kirtan Party During The Procession

From our friend Scott Manley at The Spiritual Progressive


YouTube – Radhadesh mellows 2010

More Recent Articles
---
Click here to safely unsubscribe now from "Planet ISKCON" or change your subscription or subscribe

---
TABLA - FUENTES - FONTS
SOUV2
Balaram
ScaGoudy
FOLIO 4.2
Biblica Font

Disculpen las Molestias
Planet ISKCON - 2010
·
Planet ISKCON - 2011