Working up into a lather about the flyover in front of Keshi Ghat in Vrindavan. Asking everyone to take out a little time for some activism.
Información
Fecha de nacimiento:

26 de febrero de 1950

Ciudad actual:

Pashulok, Rishikesh, India

Ideología política:

Left Left

Creencias religiosas:

Radhe Radhe
Fotos
Enlaces
07 de junio de 2010 10:21
Jagadananda Das
प्रेमा योऽसौ राधिकाकृष्णयुग्मं
स्वानन्देन प्लावयित्वा सखीश्च ।
शश्वद्विश्वं प्लावयन् सुप्रसिद्धः
सोऽयं बुद्धिं नः समिद्धां करोतु ॥

Hace 3 minutos
From: "CitizenServices, American"
To: "CitizenServices, American"
Sent: Sat, April 17, 2010 11:54:06 AM
Subject: April 16 Updated Travel Alert


U.S. Embassy New Delhi

American Citizens Services Unit
Shanti Path, Chanakyapuri, New Delhi, 110021, India
Telephone: 91-11-2419-8000; Facsimile: 91-11-2419-8407
E-mail: acsnd@state.gov website:

http://newdelhi.usembassy.

gov/


April 16, 2010


Dear American citizens:


We bring this message to your attention so you can carefully consider the information it contains. Please pass along the information below to the American citizens in your area or put this information on your notice boards for dissemination. This message and other important travel information can be found at www.travel.state.gov. Thank you for your co-operation.



For travel information, call 888-407-4747.


Internet Address:
http://travel.state.gov/


Travel Alert

United States Department of State
Bureau of Consular Affairs
Washington, DC 20520

INDIA


April 16, 2010


The Department of State alerts U.S. citizens to ongoing security concerns in India. The U.S. government continues to receive information that terrorist groups may be planning attacks in India. The February 2010 bombing in Pune and the November 2008 attacks in Mumbai provide a vivid reminder that hotels, markets, trains and other public places in India are especially attractive targets for terrorist groups.Terrorists and their sympathizers have demonstrated their willingness and capability to attack targets where U.S. citizens or Westerners are known to congregate or visit. This replaces the Travel Alert dated January 29, 2010, to note the February 2010 bombing in Pune, and expires on May 30, 2010.


U.S. citizens are urged always to practice good security, maintain a heightened situational awareness and a low profile. U.S. citizens are advised to monitor local news reports and consider the level of security present when visiting public places, including religious sites, or choosing hotels, restaurants, entertainment and recreation venues.


U.S. citizens living or traveling abroad are encouraged to register with the nearest U.S. Embassy or Consulate through the
https://travelregistration

.state.gov/ibrs/ui/ State Department's travel registration website so that they can obtain updated information on travel and security. U.S. citizens without Internet access may register directly with the nearest U.S. Embassy or Consulate. By registering, U.S. citizens make it easier for the Embassy or Consulate to contact them in case of emergency. For additional information, please refer to http://travel.state.gov/ "A Safe Trip Abroad."

For the latest security information, U.S. citizens traveling abroad should regularly monitor the
http://travel.state.gov/ Department's Internet web site where the current Worldwide Caution, Travel Warnings, and Travel Alerts can be found. Up-to-date information on security can also be obtained by calling 1-888-407-4747 toll free in the United States and Canada or, for callers outside the United States and Canada, a regular toll line at 1-202-501-4444. These numbers are available from 8:00 a.m. to 8:00 p.m. Eastern Time, Monday through Friday (except U.S. federal holidays). U.S. citizens are also encouraged to read the Country Specific Information for India, available on the

http://newdelhi.usembassy.

gov/ Embassy's website and on the http://travel.state.gov./ Department's website.

U.S. citizens with questions or concerns may contact the American Citizens Services Unit of the Embassy or the Consulates General for further information:


-- The
http://newdelhi.usembassy.

gov./ U.S. Embassy in New Delhi is located at Shanti Path, Chanakya Puri 110021; telephone +91-11-
2419-8000; fax +91-11-2419-8407. For after-hours emergencies, call 91-11-2419-8000.

-- The
http://mumbai.usconsulate.

gov./ U.S. Consulate General in Mumbai (Bombay) is located at Lincoln House, 78 Bhulabhai Desai Road,
400026, telephone +91-22-2363-3611; fax +91-22-2363- 0350. For after-hours emergencies, call 91-22-2363-3611, ext. 0.

-- The
http://chennai.usconsulate

.gov./ U.S. Consulate General in Chennai (Madras) is at 220 Anna Salai, Gemini Circle, 600006, telephone +91-44-2857-4000; fax +91-44-2811-2027. For after-hours emergencies, call 91-44-2857-4000, 91-44-2811-2000, or 91-44-2811-2021.

-- The
http://kolkata.usconsulate

.gov./ U.S. Consulate General in Kolkata (Calcutta) is at 5/1 Ho Chi Minh Sarani, 700071; telephone +91-
33-3984-2400; fax +91-33-2282-2335. For after-hour emergencies, call 91-99030-42956 (cell) or 91-33-3984-2400, ext. 0.

-- The
http://hyderabad.usconsula

te.gov./ U.S. Consulate General in Hyderabad is at Paigah Palace, 1-8-323, Chiran Fort Lane, Begumpet, Secunderabad 500 003; telephone: +91 (40) 4033-8300. For after-hours emergencies, call 91-90-0060-4234.












Jiva Goswami's interpretation of
mahābhāva is confirmed in his reading of Rupa Goswami's example:


rādhāyā bhavataś ca citta-jatunī svedair vilāpya kramāt
yuñjann adri-nikuñja-kuñjara-pate nirdhūta-bheda-bhramam |
citrāya svayam anvarañjayad iha brahmāṇḍa-harmyodare
bhūyobhir nava-rāga-hiṅgula-bharaiḥ śṛṅgāra-kāruḥ kṛtī ||
The God of Love is a great craftsman:
he has taken the lac of Radha's soul and yours,
and melted them together with his perspiring heat.
O king of the elephants in the groves of Govardhan!

He has joined your souls together and washed away
any sense you had of difference between you.
Then, in order to paint the inner chambers
of the universal mansion, he added
yet more vermilion color to the mix.
(UN 14.155)

There's a double meaning to this verse that is very difficult to convey.


The idea is that the God of Love is an artist who has joined Radha and Krishna's souls. The metaphor is that the artist is mixing paints in lac, adding vermilion to it so that he can paint the inside of the mansion of the universe. He has to melt the hard lac before he can add color to it.


Similarly, Radha and Krishna's hearts are like lac. Placing them in the fire of love (
sveda means perspiration, which evokes actual lovemaking), and melts them together. Then he adds the red color (anurañj is the same verb that anurāga is derived from) with the "new vermilion red colored dye" (nava-rāga-hiṅgula-bharaiḥ).

This brings the ideas of both
rāga and anurāga into the picture, as Jiva did with his interpretation of mahabhava. Still, the idea of yāvad-āśraya-vṛtti, that this love of Radha and Krishna extends into the universe is found in the words harmyodare--painting inside the belly of the universe. This is the way Vishwanath interpreted the mahābhāva definition--that this love expands to envelope everyone within the three worlds.

=========


Now think: This is Rupa Goswami's vision. As he climbs the ladder of sthayi bhavas, going deeper and deeper into the deepest manifestations of Radha's love, he returns to a cosmological thought. Every living entity is an āśraya, a center of emotion and feeling, which is always outwardly directed. In Radha and Krishna, that emotion finds perfect mutuality, the ideal state of love, perfect harmony between two souls united in love.


That desire, the desire for that state of perfect, transcendent love, is what lies not only at the heart of every living being, making rasa itself possible, but it is the very essence of the universe.


Now, listen: Even the materialistic person, the demon, according to Bhagavad-Gita says the world has no other cause but desire.
kim anyat kāma-haitukam. But Rupa Goswami's vision is so delightful. He sees desire itself as an expansion of Radha and Krishna, coloring all the paintings that make up this artistic universal creation, whose God is now the Navina Madana.

I say, "This is the way I want to see the universe."


Radhe Radhe!!
Bhagavat-sandarbha, 3.0 version.


The fully revised Bhagavat-sandarbha has now been uploaded. I had the good fortune to get a copy of Puridas's edition of the Sandarbhas from Shrivatsa Goswami and also picked up a reprint of the Berhampore edition, so I have revised the source texts section here, with comments.


Puridas's edition purports to be a critical edition and he has noted and listed numerous alternate readings, which I have copied where significant. There were also several other important variants that I discovered. Unfortunately, I still cannot give 4.0 status to this document, but it well deserves the 3.0 status


The original text used for transcription was the one edited by Dr. Chinmayi Chatterjee (Calcutta: Jadavpur University, 1972). This was a great disappointment, I have to say, as it is not at all up to the standards of modern scholarship, as should be expected of a university. So many corrections, etc., had to be made that the entire edition was more or less useless, even for alternate readings. Some of the readings found there have been kept in the footnotes, however.


Subsequent corrections and the addition of Sarva-samvadini were made from--


(ed.) Kanailal Adhikari, Sri Mayapur: Gopinath Gaudiya Math, 1999. For comments on this edition, look here.

(ed.) Haridas Shastri, Vrindavan: Sri Gadai Gaurahari Press, 1983.

(ed.) Ashokakumar Bandyopadhyaya. Kolkata: Sanskrit Pustak Bhandar, 2009. This is an acknowledged reprint of the Berhampore edition.

(ed.) Shyamlal Hakim. Vrindavan: Harinam Sankirtan Press, 19xx.

(ed.) Puridas. Calcutta, 1951. A critical edition using numerous printed editions and manuscripts. A list of these is provided in the file itself.

The numbering system used in this edition has been changed from the two primary systems previously used, namely the one followed in the Berhampore edition and that followed by Puridas. A concordance is provided at the end of this file. Haridas Shastri and Shyamdas Hakim have used the Puridas edition, whereas the Jadavpur edition follows the Berhampore, as of course does Kanailal Adhikari. I suspect that the manuscripts are also numbered, but I had no opportunity to verify manuscripts.

On the whole, I believe that the major variants in the two families of manuscripts reflect the earlier Bengali edition (i.e., the edition of Bhagavat-sandarbha that was sent to Bengal with Shrinivas Acharya) and a later, revised edition that became extant in Vrindavan. Further work is still required reviewing the Puridas work, but this edition provides a general idea.


There are still some problems with Word's complex fonts program, which willy-nilly changes the formatting of the text to Arabic reverse direction, following laws that are known only to the Arabic programmers. You can solve this problem by cutting and repasting as text only, no formatting. Make sure that the language selected is English or some other non-complex font language. I believe the error began when I started naming my language as Sanskrit, but has proved very difficult to resolve.


On the whole, I am very happy to have gotten this on-line edition to this point of refinement and it reflects the objectives of this site very nicely. If other scholars do the kind of intense textual work that is necessary for translation and analysis of a text, and also makes that work available online, it will make future scholarship of Gaudiya Vaishnavism that much more reliable. This work was done in the course of editing Satya Narayan Dasji's translation of the Bhagavat-sandarbha, and will make it unnecessary to print the Sanskrit with the translation. Readers who are interested in the Sanskrit can download the GGM text and compare the translated version with the original, while those who are not need not have the extra 200 pages of printed paper to lug around.


Radhe Radhe!!


***
Radha-rasa-sudha-nidhi with the commentary Rasa-kulya or Harilala Vyasa, Vol. I


Though the Radha-vallabha sampradaya has several commentaries of the Radha-sudha-nidhi, this one is generally accepted as being the most rasika and extensive. This is the complete version of the first volume, up to verse 135 (of 270). Interestingly, it seems that Harilal Vyas himself took a break of several years before continuing with the second volume--or simply that it took him several years to write. At this rate, it may take several years to get online also, just as it took Shyama Kunj several years to publish.


Harilal Vyasa's commentary was published in two volumes, of which I have only found the first. (ed.) Baba Kishori Sharan. Vrindavan : Shyama Kunj, 2024 Vikrama (=1968).


I have to say, I am particularly proud of this contribution, as one of my heartfelt objectives is to make a wider selection of texts from the different Vaishnava sampradayas available to students of the different manifestations of devotional culture, particularly in the Sanskrit language. So, that objective is being furthered here today.


As I have gone through this file, I have to say that there is a remarkable similarity of Radha-vallabhi language, etc., with that of the Gaudiyas. This is not to say that there individual distinctions are not significant, but it does bear some credence that the Radha-vallabhis were more closely connected to the Gaudiyas in their origins, and they continued to read, at least in their more learned circles, the works of Rupa Goswami.


In time, of course, these connections become looser and the individual expressions become more and more important. Nevertheless, there will be something to be gained by recognizing the similarities.


This commentary is particularly rich. Although it is not a systematic theology, it certainly provides material for the construction of one. Of course, the Radha Vallabhis are not greatly concerned by any of the theological questions that haunt the Vedantins, but certainly those that do concern them are dealt with extensively.


This edition is still in great need of a thorough revision. The original text itself is a bit of a mess--run on words, typographical errors, illogical punctuation, etc., etc. While typing, it is not always possible to properly examine every point of difficulty. Still, for the most part, quoted verses have been cross-referenced and clearly indicated. Hundreds of verses from the Bhagavatam, Vrindavana-mahimamrita, etc., are thus identified, etc. I have tried, at least on many of the verses, to highlight words that come from the verse when they appear in the commentary so that it is easier to follow the intention of the commentator. In the future, revised edition, this will be improved and carried over to all the verses.


The second volume is about half finished, so look forward to that. I will be looking around for other commentaries on RRSN to add them to our collection.


Radhe Radhe!


For further discussion, see the
Forums.

***
Ishopanishad with commentary by Madhvacharya.


This is just a short text, but a harbinger of future directions that the GGM will go. I am eager to add the Madhva-bhashya on the Vedanta-sutras. You can see from this thread
here one of the important reasons why. It seems the NO Gaudiya commentator has bothered to thoroughly examine the citations from Madhva's commentary that found their way into Jiva Goswami's work. So making these texts available is an absolute necessity.

Note of course that most of Madhva's Bhagavata-tatparya can be found in the Bhagavata commentaries in the appropriate place. Now that Govindacharya Bannanje's
Sarva-mula-grantha series is available to me, I would like to get that posted also, along with Bannanje's very helpful notes.

Still lots of work left to do on the Gaudiya Grantha Mandir!!
Ver más notas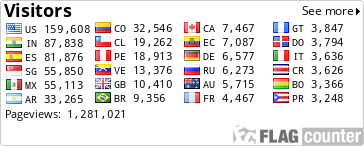 jueves 11 de marzo de 2010