Fotos de Mayapur.com del álbum Wall Photos
Añadida el 11 de febrero


Añadida el 20 de mayo


Añadida el 08 de junio


Should We Publicly Preach Against and Crush Sahajiyaism?, de Gaurahari Das
Devotee comment: One Prominent Guru said "There is a wave of sahajiyaism coming to the Western world and you must preach against this misconception." What did he mean, "a wave of sahajiyaism is coming to the Western world?" Sahajiyaism we know means to imitate. Imitate ecstasy, imitate the behavior of exalted Vaisnavas, to take things cheaply by not following the four regulative principles and the recommended process of devotional service -- these practices are sahajiya. We have read about these things in Srila Prabhupada's books and we are no doubt aware of the shortcomings of sahajiya tendencies-or are we?


Gaurahari das: Since the devotees have developed the willies about Sahajiyaism its important to know that this is also a path of mixed bhakti yoga for those who are at this level of qualification of incompatible mixing of spiritual and material mellows, a kind of rasa basa. Our Acaryas teach us to beware of this path. We and should use this confidential information given by the Acaryas, as recommended by Bhaktivinode thakura in Sri Krishna Samitha, for our own advancement, the advancement of our own disciples who have faith in what we teach, and not go on a public witch burning mission criticizing and disturbing their dealings within their particular societies. This is the way that Bhaktivinode thakura mentioned to use the confidential information of the Vedas, for our own advancement to a higher level and the advancement of our close disciples. Swans don't Judge and criticize other societies who are have various levels of devotional qualifications. Leave the occasional criticism to the powerful Acaryas, because when we do it we still have fear and hatred mixed in and create unnecessary disturbances and offenses to these various societies. Obviously, for us who are inspired by the clear sighted Gaudiya Acaryas it would be well for us to remain at a respectful distance from such devotees until we are so powerful in our bhakti development that we can contribute to the advancement of even their society in a way that pleases their Guru and Krishna, if Krishna considers such a contribution welcome. There is no need to cause a disturbances to these societies by judging them harshly and publicly.

In my own experience I know a very dedicated new age sahajiya type devotee who has a new lady on his arm regularly. He really likes Krishna and he likes his ladies. He is dedicated and he is mixed in his dedication. Who isn't now days? He is like a guru and attracts certain types of new age creative like persons who would never be attracted to any of our more standard vaishnava sangas. They get together and chant the hare Krishna and love it. In this way he is inspired, authorized and serving Krishna's purpose to advance those who have this level of qualification. They are making progress according to their capacity and ability to understand Bhakti Yoga. Krishna has already spontaneously sent us two devotees from his sanga to share with them what we understand about Krishna consciousness. In this practical way,in knowledge one does not publicly denigrate and disturb the teachers and the developing societies of others. We use this confidential information for our selves and like minded associates striving to advance to a higher level of bhakti. In this approach recommended by Bhaktivinode Thakur one becomes peaceful and swanlike. The criticism, fighting stops, the respect and honoring of all Vaishnavas societies starts, and our chanting of the Maha Mantra becomes increasingly devotionally ecstatic! This is the vision Bhaktivinode Thakur was advocating that Vaishnavas gradually adopt as they mature to make the transition from bumbling asslike critics and faultfinders to expert appropiate swans working more sensitively in alignment with Krishna's deeper connected, inclusive not excluded disconnected vision.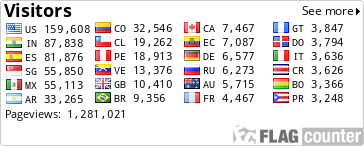 jueves 11 de marzo de 2010