Fotos de Iskcon Hawaii Daily Darshan del álbum Tuesday, June 8, 2010


Añadida el 08 de junio


Añadida el 08 de junio


Añadida el 08 de junio


Añadida el 08 de junio ·


Añadida el 08 de junio ·
Añadida el 08 de junio ·
Ärî Mâdhu Paòàita
There is no mention of Ärî Mâdhu Paòàit in Caitanya-caritamrta. Only it is mentioned in Bhakti Ratnakar that Ärî Gopinathji manifested Himself before Him. (B. R. 2.473)
Oh Ärînivas! What more can I say? The Lord reveals Himself to his pure devotee, who then preaches his glories to the world. Who can describe their incomprehensible activities by which the Lord becomes subservient to their love. Thus did Ärî Vrajendra Kumar reveal himself to Paramananda Bhattacarya and Ärî Mâdhu Paòàit, who is the abode of many wonderful qualities.
"Thus has Ärî Gopinathji, who is an ocean of mercy, and who sports on the enchantingly beautiful banks of Bansibat, become manifested by the grace of Ärî Mâdhu Paòàit." (Sadhan Dipikayam)
Thus Ärî Mâdhu Paòàit became the servant of Ärî Gopinath, whose bodily luster steals away the minds of everyone. Hundreds and thousands of people came running to see Him, famed as He is as sweetness personified. When the soothing sweetness and coolness of his charming form entered their hearts through their eyes, they found that the burning fire of material existence which had previously been burning there, was now extinguished.
The Deity of Ärî Nanda Dulal which was fashioned from the same sila as Ärî Shyamasundar (Khardaha) and Ärî Ballabajiv (Ballabhapur), and which was brought from the Nawab's palace, is considered by some, to have been worshipped previously by Ärî Mâdhu Paòàit.
Ärî Nanda Dulal is still residing in the village of Saibona, which can be reached by bus from Khardaha. One has to get down at Matarangi Mor, and then proceed by rickshaw to the temple of Ärî Nandadulal. The seva-puja is at present being conducted by disciples of Ärîla Omkarnath.
When Ärînivas and his companions were preparing to depart from Ärî Vrindavan Dham with the bullock cart of books, Mâdhu Paòàit presented him the flower garland of Ärî Gopinathji as his blessing.
Mâdhu Paòàit was the disciple of Ärî Gadadhar Pandit.
PERSONAJES VAISHNAVAS





Santos Vaishnavas - jun 16
Srila Prabhupada the Prominent Link
api_user_11797_Alex J

Srila Prabhupada: The Prominent Link / Readers interested in the subject matter of this booklet may write to the following address: Dhira Govinda

Srila Prabhupada the Prominent Link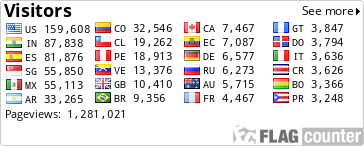 jueves 11 de marzo de 2010